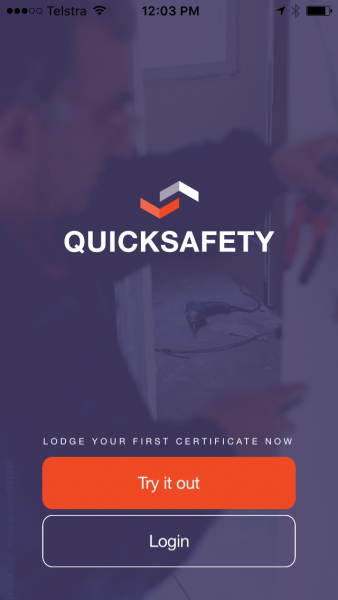 QUICKSAFETY
QuickSafety is an Electrical Inspection & Testing Compliance tool that saves you precious time and money. It is an Electrician Compliance App.

FEATURES
- Pre-plan jobs: jobs can be lodged ahead to save time for quick and efficient management.
- Lodge in seconds: lodge compliance instantly from mobile phone.
- Works offline: stores data for easy upload later on.
- Secure storage: all in one place, store securely.
- 24/7 access: anytime and anywhere.
- Sync across devices: instantly sync multiple devices, make the workflow easier.

TECHNOLOGIES
- .Net Core (C# MVC5)
- SQL Server
- Xamarin Form (iOS & Android)