We are High-ranking Application Development Outsourcing Company in Vietnam, we design to bring the best products to customers. We have earned a dignified niche in the global arena for providing world-class mobile app development solution in the terms of quality and cost.
We began building iOS apps the day the iPhone SDK opened up, and we haven't stopped since. We leverage the strengths of each and every iOS platform to build incredible solutions across iPhone, iPad, Apple Watch, and Apple TV.
Technology Stack:
iPhone / iPad Development

Swift

Objective-C

Apple Watch

Apple TV/tv OS

Siri Intents
---
Since the earliest days of Cupcake, we've been developing incredible Android applications, taking advantage of everything Android has to offer, including a Chromecast app which Google engineers termed "the best Chromecast integration we have seen to date.
Technology Stack: 
Java

Kotlin

Android TV

Custom-embedded Android ROM

Android Wear

Chromecast
---
When considering iOS or Android app development, most of us think about Objective-C vs Swift, and Java first of all. Being considered native tech stacks, they are naturally most often used mobile development tools when it comes to iOS and Android app development. However, there are more ways to build performant and user-friendly mobile apps. And Xamarin & React Native are two of them.
Technology Stack: 
React Native

Xamarin (Native and Form)
---
We consider quality assurance and testing absolutely critical to every project we take on—that's why our QA team members are involved from day one through product launch (and after). We aren't satisfied until your app runs the gauntlet of our automated and manual tests, and makes it through intact.
Tools & Expertise
Testrail

Charles proxy

XCTest UI

Espresso

Selenium

Appium

Calabash

AWS Device Farm

Xamarin Test Cloud

Firebase Test Lab

Sauce Labs Real Device Cloud
---
OUR MOBILE DEVELOPMENT EXPERTISE
HEALTHCARE
Our mobile developers provide customized, end-to-end, Healthcare solution.
HOSPITALITY
Our offshore mobile app development team creates hospitality apps to create a retaining customer base.
RETAIL & ECOMMERCE
We understand retail & eComerce customers and provide end-to-end solutions for that.
REAL ESTATE
We build apps that create lightning fast communication between agents and customers.
TRAVEL & TOURISM
Our offshore mobile team builds travel apps to create a retaining customer base.
EDUCATION & E-LEARNING
Think beyond traditional LMS & enter the modern era with our Mobile Development Services
Please review and rate Our Mobile App Development Outsourcing Service as below:
Summary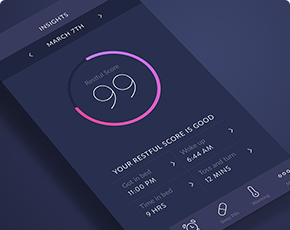 Service Type
App Development Outsourcing Service
Provider Name
InApps Technology
,
04 Nguyen Dinh Chieu
,
Dakao ward
,
District 1, Ho Chi Minh city, Vietnam
-
700000
,
Telephone No.(+84) 906 330 450
Area
Headquarter in Vietnam & Office in United States
Description
We are Top-ranked Mobile App Development Outsourcing Company in Vietnam, we design to bring the best products to customers. Our Technical Capabilities: Objective-C, Swift, Java, C#, HTML/CSS/JS, Native iOS, Native Android, Xamarin, React Native, Ionic, JSON, XML, Restful APIs...
View mobile case studies