>
>
Top 15 eCommerce Strategies for your Business in 2022
Top 15 eCommerce Strategies for your Business in 2022 is an article sent to you by the InApps editorial team. Hope readers will have more useful knowledge at www.inapps.net
As 2021 begins, eCommerce is showing no signs of slowing down. Consequently, online retailers will have more competition than ever. For this very reason, it is more important than ever to develop strong eCommerce strategies for your business.
Especially due to the current COVID-19 pandemic, more and more store owners are racing to integrate their business online. So, how can you create and execute the best eCommerce strategies this year and stay above the competition?
The search is over! Here are 15 top tips for crushing eCommerce in 2022.
1. Implement Google Shopping Ads
A popular strategy and favorite among many online retailers is the ad platform Google Shopping. This platform puts related products right in front of consumers while they are shopping online.
Here's how it works: Google Shopping places the products at the very top of the Google search result. By doing so, these products are the first things a buyer sees when they search a keyword on Google. Most importantly, when a user clicks on the ad, they are brought immediately to the product page.
And what's more? This ad platform is praised for its low cost and high ROI.
Nikki Bisel, the founder of digital marketing consultancy and agency Seafoam Media, said Google Shopping campaigns "have resulted in as much as a 200% increase in conversion rate and click-through rate (CTR) by targeting consumers who have already interacted with a given brand by putting products in their carts or browsing product categories."
Quick Tip: Focus on Google Showcase Shopping Ads
Did you know Google Showcase Shopping Ads attract customers at the top of the funnel and at a lower cost? This allows you to group related products to help certain users searching with more generic terms.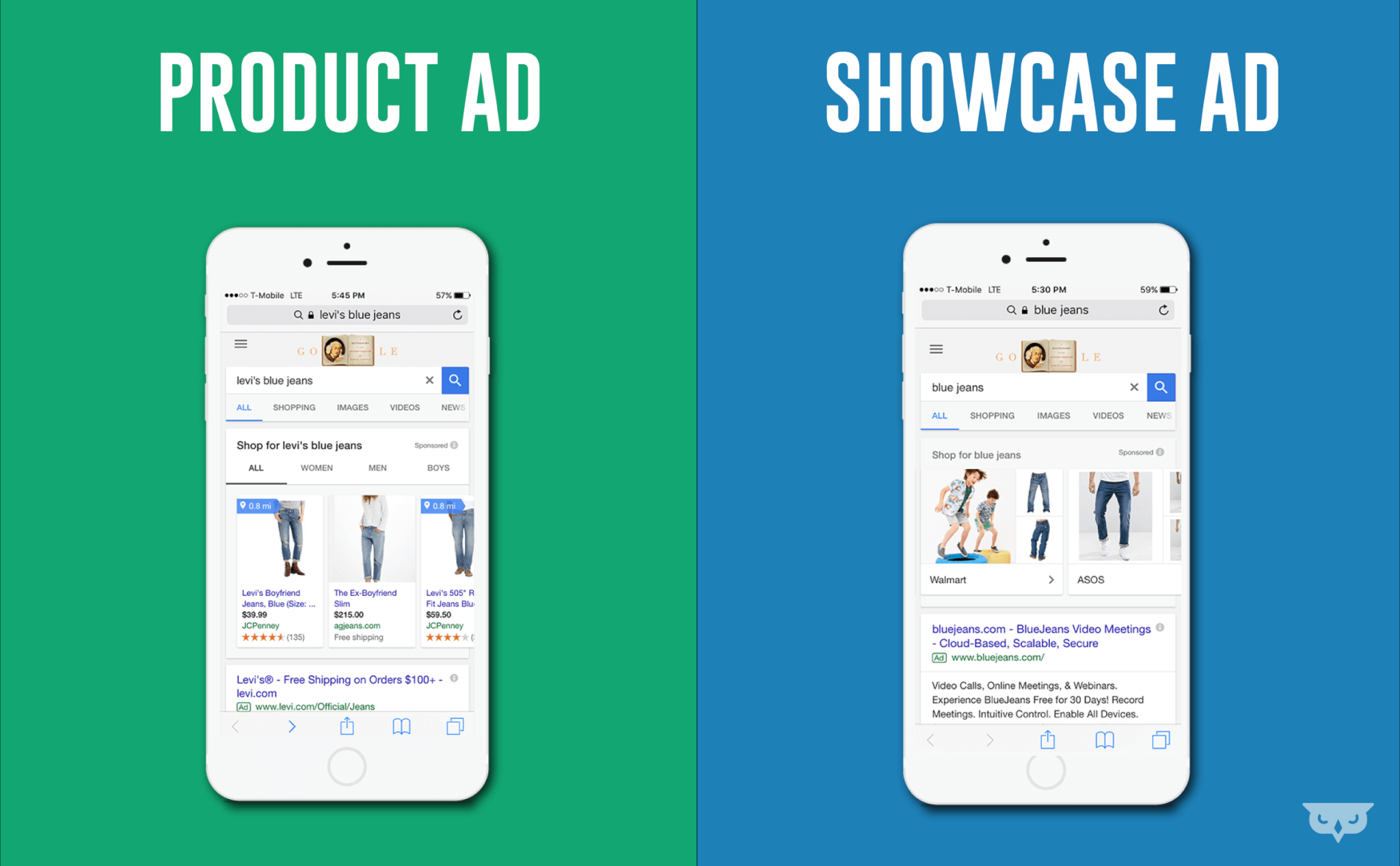 (image source)
Additionally, you can bid lower than you normally would on a regular shopping ad. Even if the conversion doesn't occur, you still have familiarized a potential customer with your brand, all at a lower cost.
Now that you know how Google Shopping works, let's move on to the next eCommerce strategies your business needs to know to succeed online.
2. Utilize Facebook and Instagram Shopping
Never leave social media advertising campaigns out of the equation when considering your eCommerce strategies in 2022!
Social selling is a HUGE market for many online retailers. In fact, social shopping is all about recreating feelings of discovery and inspiration while a customer scrolls through social media.
This platform essentially allows you to sell products directly through social media sites such as:
Instagram
Facebook
Pinterest
According to recent studies on the impact of social media ads, "people surveyed say they perceive brands on Instagram as popular (78%), creative (77%), entertaining (76%), and relevant (74%)."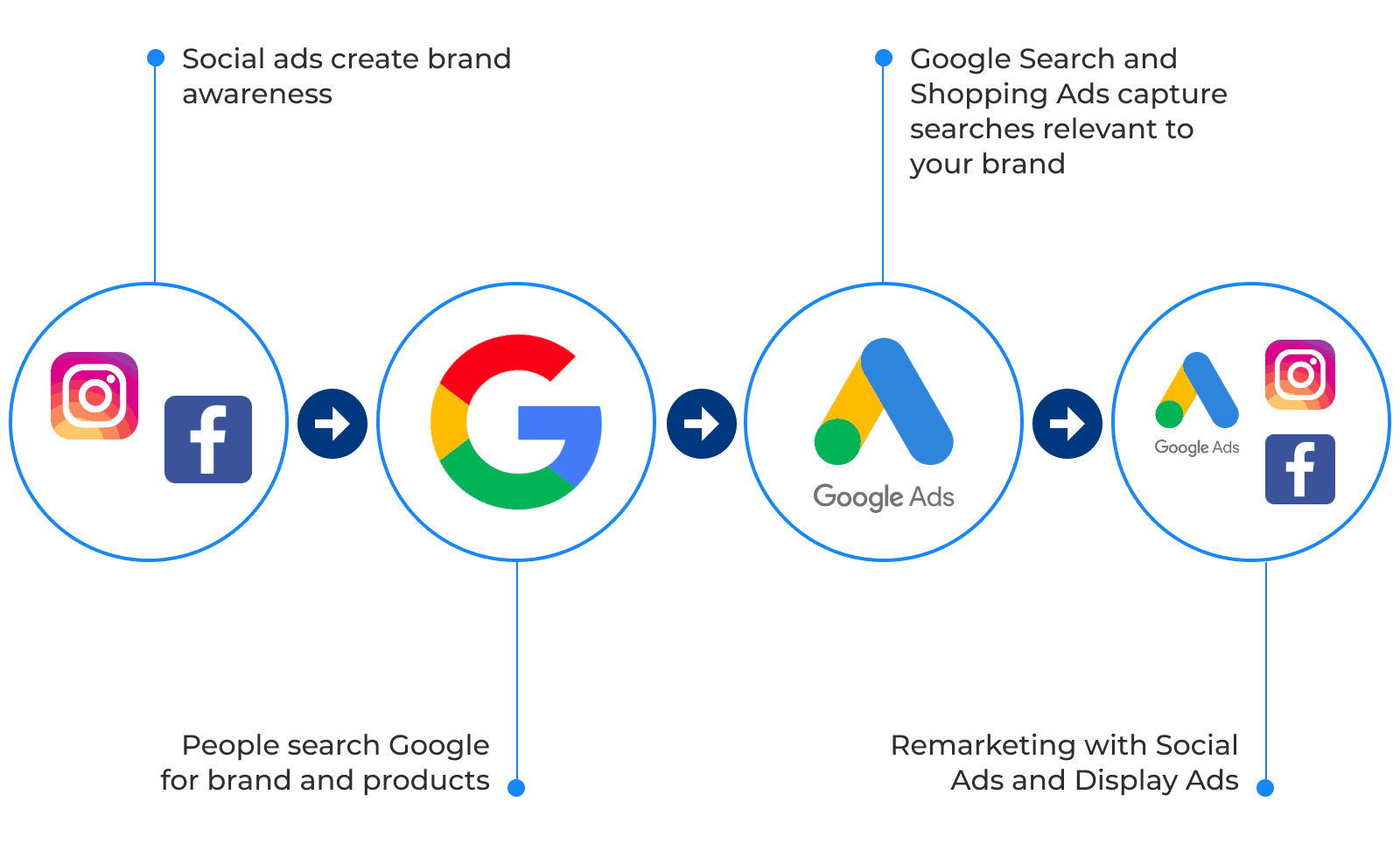 (image source)
3. Invest in Data Feed Management Platforms
Customer data is critical if you want to build effective eCommerce marketing strategies in 2022. So, how can you reap the benefits of customer data?
First, you need to invest in a data feed management tool, such as GoDataFeed and DataFeedWatch.
Through one of these helpful software as a service (SaaS) platforms, you can have an exclusive 360-degree view of your internal product data. From start to finish, you can:
Approve your product listings faster on multiple stores
Check for feed errors
Automate feed updates
Optimize your listings
Monitor product data such as orders, clicks, costs, sales, etc.
Sync listings with new marketplaces
And so much more!
Next, with the help of your data feed management tool, you can speed up routine internal procedures, save time and money, and grow your sales.
4. Add Product Structured Markup Language
Ready to push your eCommerce to the top? It all starts with the right structure and language!
If you want to implement better marketing strategies, then your company should start adding structured markup language to your product pages. This helps search engines index them properly and gives the search engine the ability to understand information on a given page.
Here is a quick overview to learn more:
To test and verify this feature, use this tool.
This, in turn, makes your product page more likely to appear in a search result. Speaking of search engines…
5. Do Not Ignore Product SEO
Search Engine Optimization (SEO) is extremely important for your product page. Always include keywords in your product page, so it is more likely to appear higher in a search.
SEO is a long game but it is worth the investment. At the end of the game, you don't want to be paying for every click that occurs on your website. Earn your spot on the top search results by investing on smart SEO and content marketing.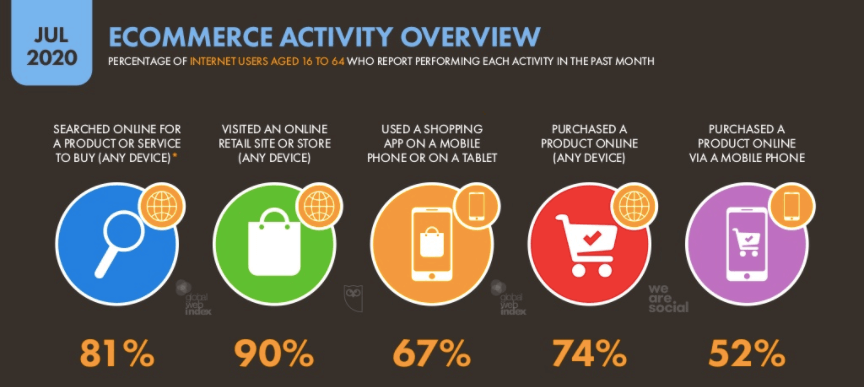 For instance, you can simply start by just including a title tag and meta description that incorporates optimized keywords or a keyword-rich product description. Whatever method you choose, you must focus on using the right SEO keywords to generate higher rankings in searches.
One more tip on SEO: tailor your website to follow a structure that promotes SEO as well. For instance, H1, H2, and H3 headings are an awesome way to organize your website. This makes it easier for a search engine to crawl through and index your pages.
6. Add Videos to Each of Your Best-Selling Products
Videos can skyrocket sales of your best products if you utilize them correctly. But, don't take it from us. Here are some stats on videos and eCommerce:
89% of video marketers say video gives them a good ROI.
83% of video marketers say video helps them with lead generation.
87% of video marketers say video has increased traffic to their website.
80% of video marketers say video has directly helped increase sales.
95% of video marketers plan to increase or maintain video spend in 2020.
You can ask influencers to review your product in a video or film an informational video on one of your products. Whatever the content of the video, if you pair it with your best-selling products, it is sure to boost your eCommerce.
(image source)
7. Recover Lost Sales with Abandoned Cart Email Flow
Writing abandoned cart emails can be challenging because you do not want to sound too desperate to close the sale. While uncomfortable, they are crucial for successful eCommerce.
Here's the good news: it's easier than you think to address abandoned cart emails. Instead of asking the customer to return and purchase the abandoned items, you should focus on the root of their purchasing hesitations.
According to Klaviyo's research, the most successful subject lines remind the shopper that they "left something behind."
Most companies follow a three-part conversation when chasing abandoned carts:
Assume the customer's position or acknowledge their hesitations
Acknowledge the customer's hesitations but state what sets your product apart from others
Make the final sales pitch and hammer home a specific selling point on your product
Remember, these conversations need to occur relatively soon after the customer initially abandons the cart. The great part about this tactic is that with the right tools, you can literally see how much money you have earned by sending one or two emails, see below.
8. Make it Easier to Checkout with One Click
Think of the customer's pathway like a highway. We want the customer to experience the least traffic possible on their way to make a purchase.
If anything slows the customer down, we call it friction. Friction is NEVER a good thing. Instead, you want to get the customer from point A to B as quickly and effortlessly as possible.
Here's the good news: friction can be reduced with one-click payment programs like Apple Pay or Google Pay. This allows customers to order their items quickly and with very little hassle.
(image source)
9. Sell Your Product on Amazon, eBay, Rakuten, and Others
You are only limiting your business if you restrict yourself to one market. In fact, you can drastically markup your eCommerce sales if you diversify your portfolio and expand your product to new platforms.
It's much easier than you think! Companies can sell licensed products on Amazon, eBay, or Rakuten with little to no change in the selling process.
10. Sign up for Review Generators like Trustpilot
Did you know that 95% of shoppers read reviews before they purchase? Consumer reviews are important for your company. You can advertise positive reviews, but negative ones can become problems.
Programs like Trustpilot are helpful when trying to manage and track customer reviews. Additionally, programs like this will help you generate positive reviews that you can advertise on Facebook, Google, or Instagram.
(image source)
These programs track and filter positive and negative feedback, so you can highlight the good and focus on resolving the bad.
11. Implement an Affiliate Marketing Campaign
Similar to influencer marketing, this is another revenue-generating avenue for eCommerce brands. Simply put, affiliate marketing programs are commission-based programs, where an individual promotes your product but receives a commission for every sale they drive for your site.
This type of marketing can greatly enhance your eCommerce because you can easily track and record clicks, so you know who the successful affiliate marketers are.
12. Tap into UGC and Influencer Marketing
Drive your eCommerce sales through influencers and UGC on social media and other platforms. Influencers will promote and create content featuring your product in exchange for an incentive, while UGC is any content shared by users.
Citing figures from the Digital Marketing Institute, Sarah Donawerth, content manager at influencer marketing platform Carro said,
"49% of consumers rely on influencer recommendations when making a purchase decision."
Through this type of marketing, brand engagement and conversions usually increase, as well as build trust for your product among the digital community. It works effectively because user-generated endorsements tend to communicate better to average customers.
Additionally, don't get trapped into thinking you need a celebrity level influencer to spark conversions. Oftentimes, micro-influencers, or accounts with low-level followers but good content, generate just as many conversions… if not more.
13. Have 3 or 4 Nurture Email Drip Campaigns
Email drip campaigns use pre-written messages that are action or behavior-based. Additionally, they are automated.
According to Tanya Yablonskaya, an eCommerce industry analyst at software development firm ScienceSoft,
"Personalization, or researching a customer's purchasing habits and then customizing their interaction, as a result, is another important email tactic for eCommerce brands."
These emails are sequenced and sent following a specific action or behavior by the customer. They are most successful when used for onboarding, lead nurturing, or abandoned carts.
More specifically, lead nurturing campaigns have the primary goal of nudging your customer to buy whatever you are offering. These campaigns are important to your eCommerce business because they will push customers who have considered purchasing to finally purchase.
14. Issue Coupons Regularly
Did you know you can easily increase your eCommerce with coupons? These offer discount codes for your customers and encourage them to make purchases.
In interviews with 1000 customers in the U.S. and U.K., McQueen stated,
"Shopper.com learned consumers feel 3x savvier when they find coupons in online searches than if they are simply handed to them."
For example, give "First Time Discounts" to new customers. These on-the-spot discounts are a great way to convince a first-time customer to make a conversion. More importantly, it is an opportunity to integrate them into your brand.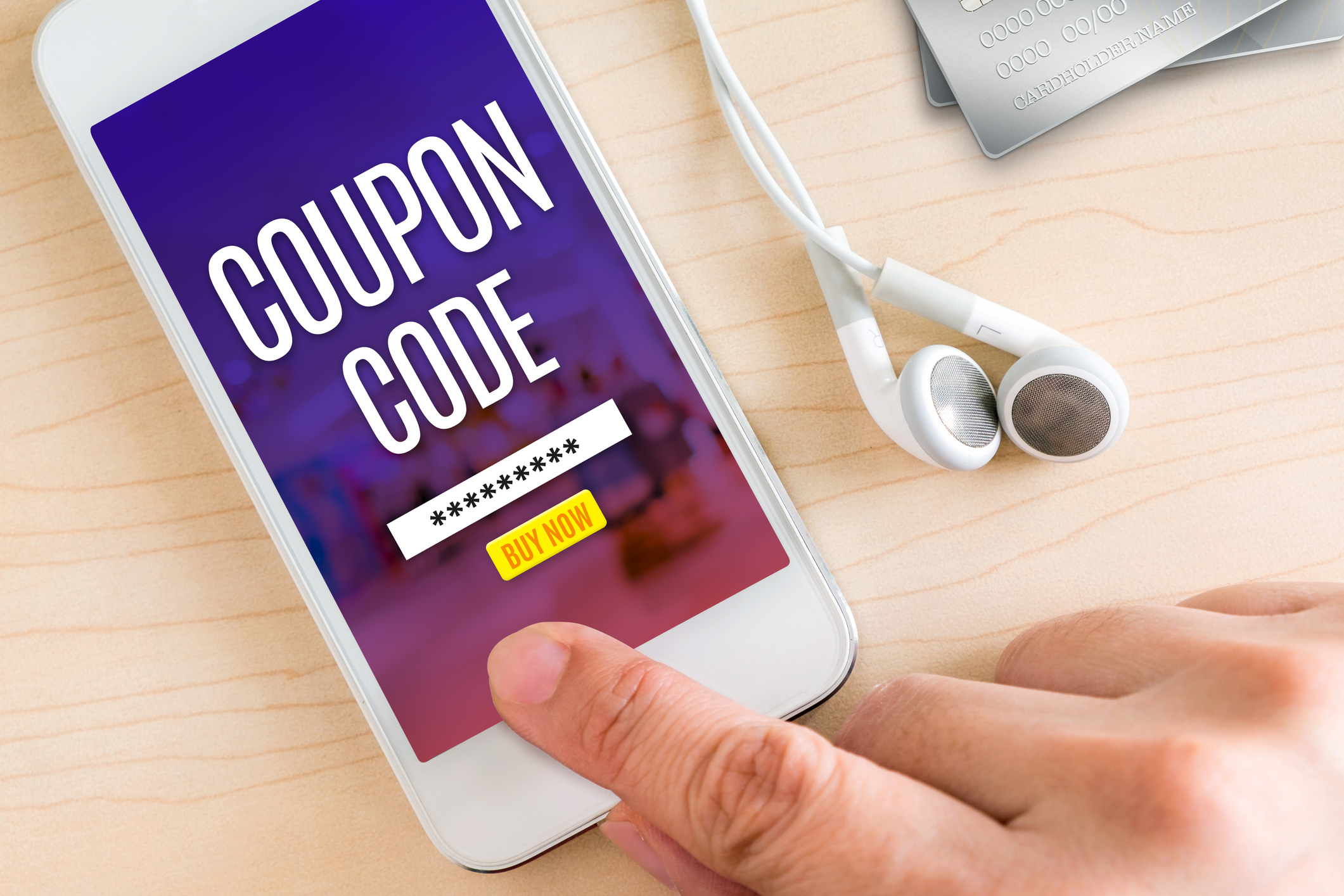 (image source)
Furthermore, first-time discounts allow you to collect customer emails and add them to your email marketing subscription list. Email marketing, while an older method, is still an effective one!
Offering these coupons frequently, especially over email leads to more recurring customers. Additionally, coupons make for a great incentive to convert a new customer.
15. Grow eCommerce through Text Messages
Last but not least, never underestimate the power of a mobile device. According to statistics provided by OuterBox, an estimated 79% of smartphone users made an online purchase on their mobile device. This is a 17% increase from 2019!
With that being said, businesses can target and connect with valuable customers through text message marketing. Also known as SMS marketing, this technique is a quick and reliable tool to add to your eCommerce strategy in 2022.
One of the major benefits of sending a text message to customers is personalization. That's right, you can personalize each message and create a true relationship with your clientele. People love to feel valued and recognized, and text messages can accomplish this goal.
Finally, here's the best part: you can also send order updates, coupons, discounts, information on upcoming sales and new products, and encourage reviews all through a simple text.
Which eCommerce Strategies Best Fit Your Business in 2022?
Every company is different. That is why you need to choose eCommerce strategies that will best fit your business model and accentuate your uniqueness.
Which of these eCommerce strategies do you think will work best for your business? Which one are you going to try first? Let us know by leaving a comment below!
If you need help creating the perfect eCommerce strategy for your business, we can help!
At InApps, our team is highly experienced in eCommerce and digital marketing campaigns. Contact us to learn more.
Follow this to make sure you've got Top 15 eCommerce Strategies for your Business in 2022. Save and share with those around you these extras.
To learn more about Ecommerce Marketing
Contact us:
www.inapps.net
Let's create the next big thing together!
Coming together is a beginning. Keeping together is progress. Working together is success.