>
>
Can hiring a full-stack developer be cost-effective and high-quality?
You must have heard about this new breed of full-stack developer. Back in a decade ago when a developer (a programmer, a coder, a software engineer) had to operate in a single language, things were simpler. However, things have changed when numerous new frameworks and additional services emerge. A developer nowadays has to do lots of self-study to familiarise with more than one program language.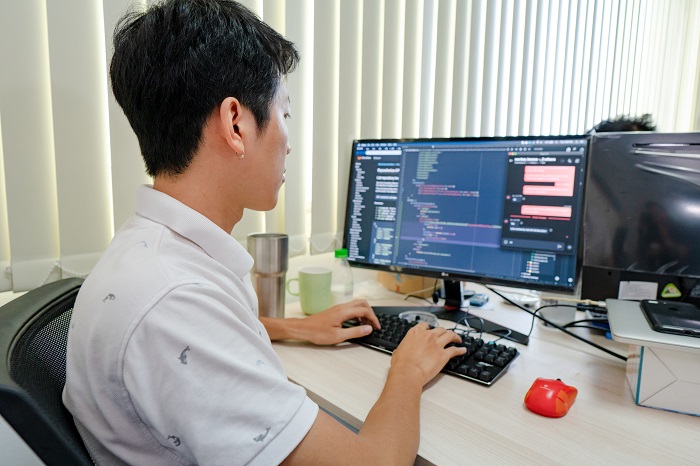 The higher qualification required in full-stack developers, the higher salary they get paid and the higher cost a firm needs to pay to outsource them. For all tech start-ups or tech companies who want to save outsourcing cost, can hiring a full-stack developer be cost-effective but still acquire high-quality?
This article will help you explore who is a full stack developer today, why is it important, what are the benefits of hiring one, and reasons to hire high-quality and cost-effective full-stack developer from InApps Technology.
>> Read more: how to structure an offshore team: pros and cons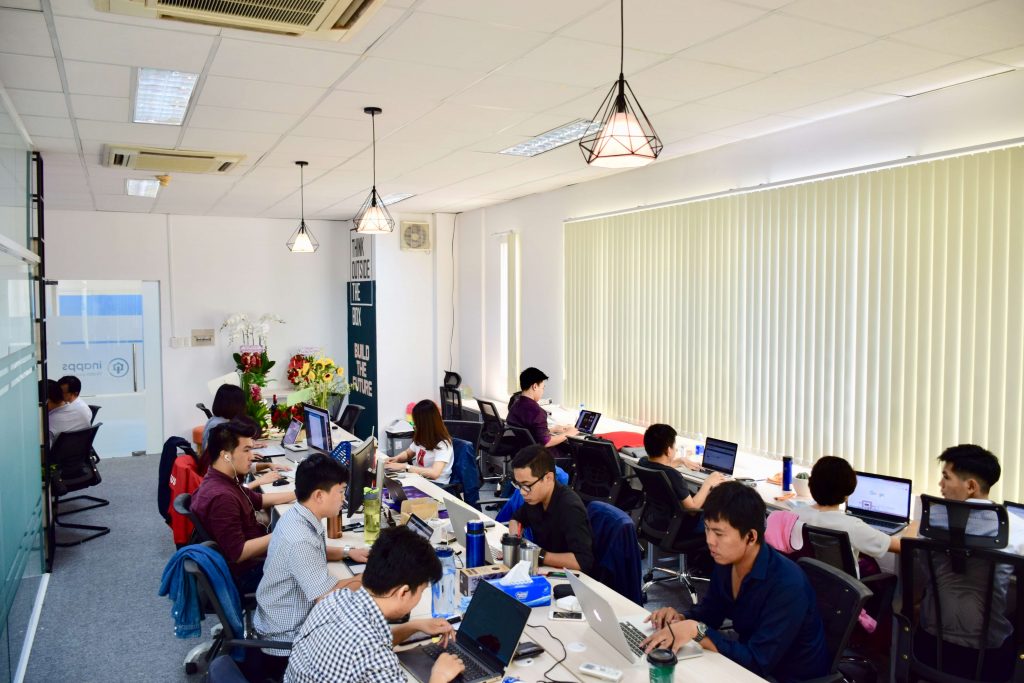 What is a full-stack developer?
A full-stack developer is a developer who is comfortable working with both back-end and front-end technologies. They have specialised knowledge in all stages of software development, multiple languages, platforms, and even industries in their professional career. Of course, no developer is going to have a perfect mastery of all tools. It depends on the requirements of your project.
>> Click here to see further about: the Fullstack Offshore Development Service
Why hiring a full-stack developer is important?
A full-stack developer will have a good knowledge of the entire application, end-to-end, like how the front and back-end interact with one another. A full-stack developer understands several languages, databases, including HTML, CSS, JavaScript and every thing in between.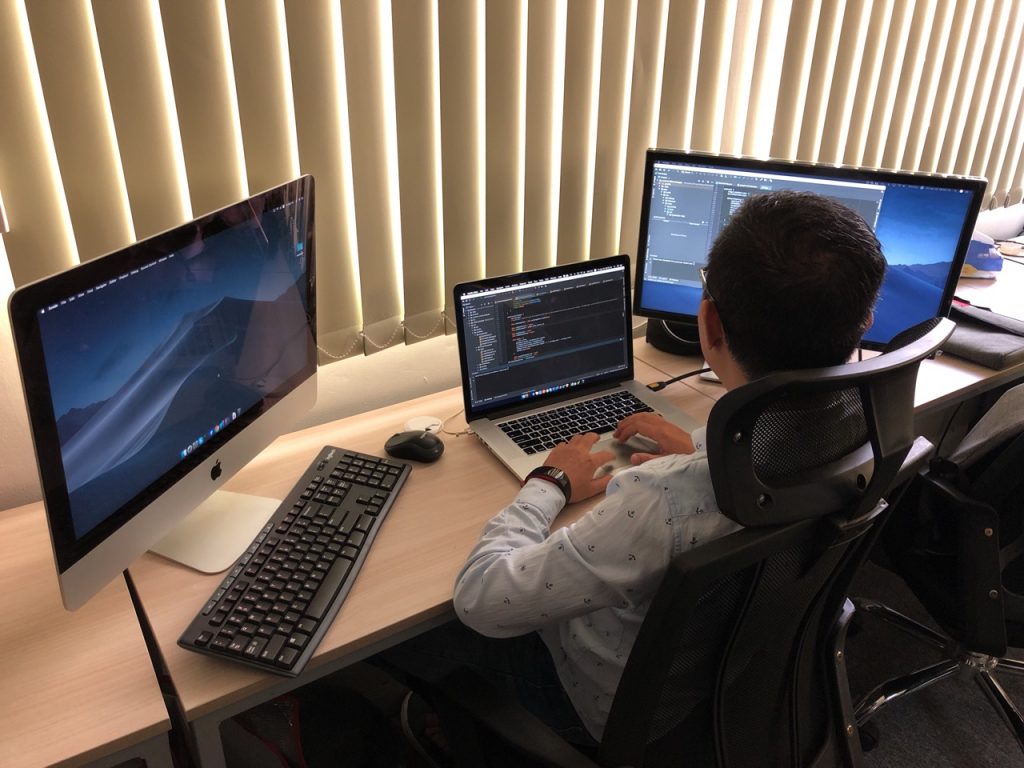 What are the benefits of hiring full-stack developer?
To build a minimum viable product (MVP), you will need a practical model of your idea to validate it. A full-stack developer with coding capability will help you see business requirements better than anyone else.
Here are the benefits of hiring a full-stack developer:
Single resource with multi-technology skills

Strategic thinking for development plan

Take Ownership of Design & Implementation

Cost saving

Effective conversations

Years of experience with programming

Handles server configuration

APIs and Third-party Integration
At InApps, we provide a dedicated team of multi-talented full-stack developers that can handle the entire web application development process, from back-end web architecture development, to front-end responsive web design.
>> Learn more about: InApps expertise and services
4 reasons to hire InApps full-stack developers team
Can hiring a full-stack developer be cost-effective but still high-quality? The answer is YES when you go with offshore outsourcing model. InApps Technology is a Tech Talent Hub with experienced full-stack developers who can offer high-quality outputs for your project with cost-effective technology and staffing solutions.
Here are 4 reasons to hire InApps full-stack developers team:
TEAM COMPETENCY:
InApps Engineers/Developers team are not only a skillful team, but also a dedicated and high qualified team.
Skillful team: Our team can propose different solutions for customers quickly and justifiably with their requirement. Besides, trouble shooting and risk management are our team's strength. Those technical skills have helped us gain great points from customers, yet mentioning soft skills. Our team are strong at analysis, problem-solving, fast-learning, communication and English proficiency skills.
Dedicated team: Our team not only can provide full & fast support, but also urgent and detailed support dedicatedly towards customer's project.
High qualified team: Our team has been carefully selected with all Bachelor/Master degree, more than 5-year experience and great expertise in working directly with customers on-site to get involved in technology strategy with customers.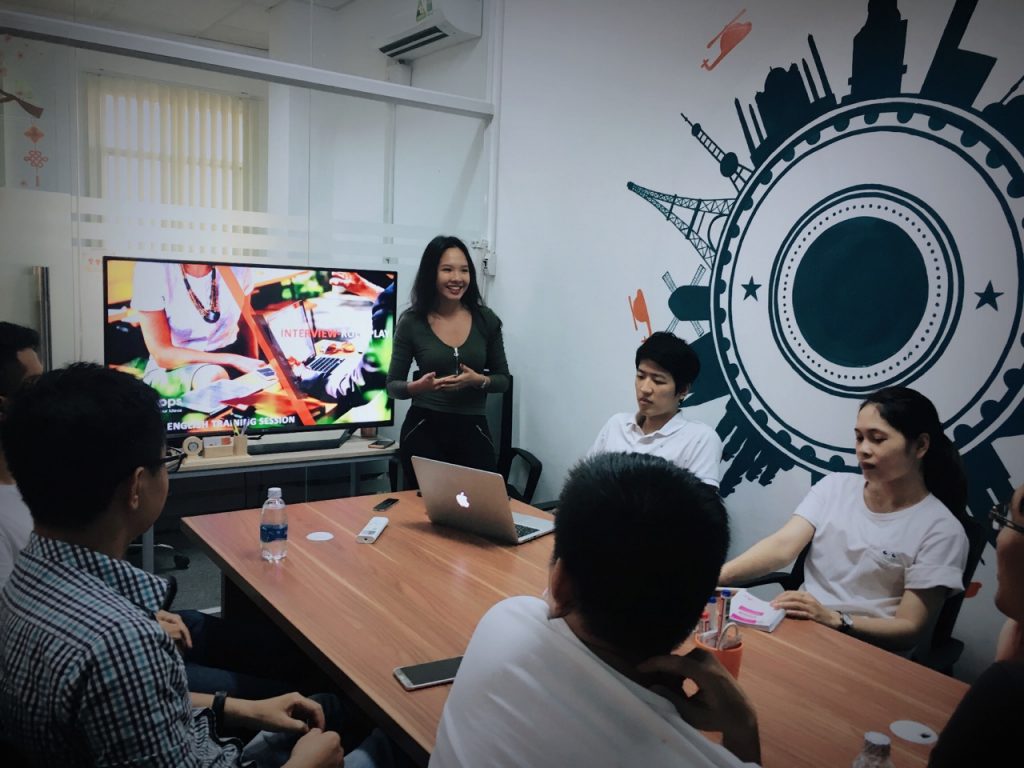 2. QUALITY COMPETENCY:
Tardiness is not our habit. Deadline attempt is what we are striving for. Moreover, quality of product is what we value, to be free of bugs and meet customer's expectation.
3. TECHNOLOGY COMPETENCY:
We are proud of owning the latest technology stacks. Our Engineers/Developers' technical strength are:
+PHP, Python, NodeJS, .NET
+DB: MySQL, Postgres, MongoDB, MariaDB, MYSQL Server
+ReactJS , VueJS, Angular, Javascript, HTML/CSS, Sass, Less, Typescript
+Native iOS, Android, React Native, Kotlin, Flutter, Ionic
+ AWS, GCP, Kubernetes, Docker, Apache, Nginx
4. PRICE COMPETENCY: 
Our pricing is very competitive on the market if you perform a thorough research. We offer reasonable price with good rate of cost-efficiency for customers, because long-term partnership is what we aim for.
InApps has been trusted by clients with great ranking on:
GoodFirms — ranking 3rd out of 28 firms for "Top software development companies in Vietnam 2019"
Clutch — ranking 4th out of 108 firms for "Top App Developers in Vietnam 2019"
AppFutura — ranking 13th out of 40 firms for "Top Mobile App Developers 2019"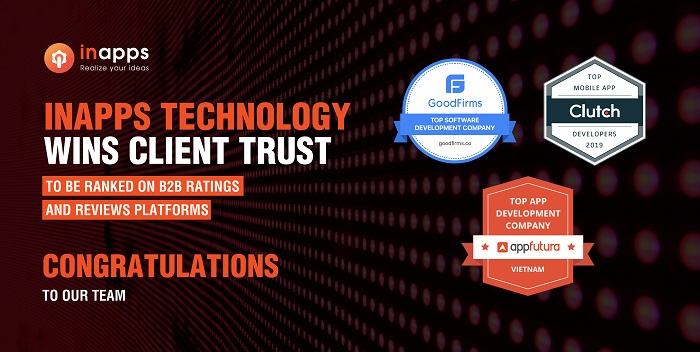 Our clients are very satisfied with our full-stack developers and leave us great reviews on those B2B Ratings & Review platforms.
Let's create your dream team together!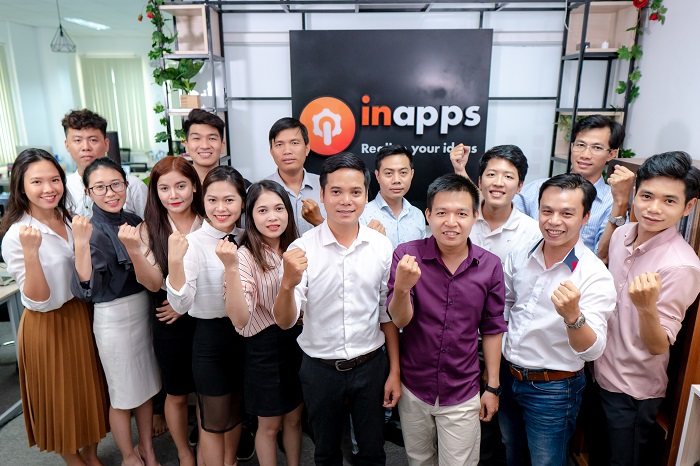 Contact InApps for detailed consultations — our specialists will accompany you at all stages of selection and help you find and hire full-stack developers ideally fitting your company and project.
Let's create the next big thing together!
Coming together is a beginning. Keeping together is progress. Working together is success.