>
>
Why IT companies from Vietnam are so popular in Japan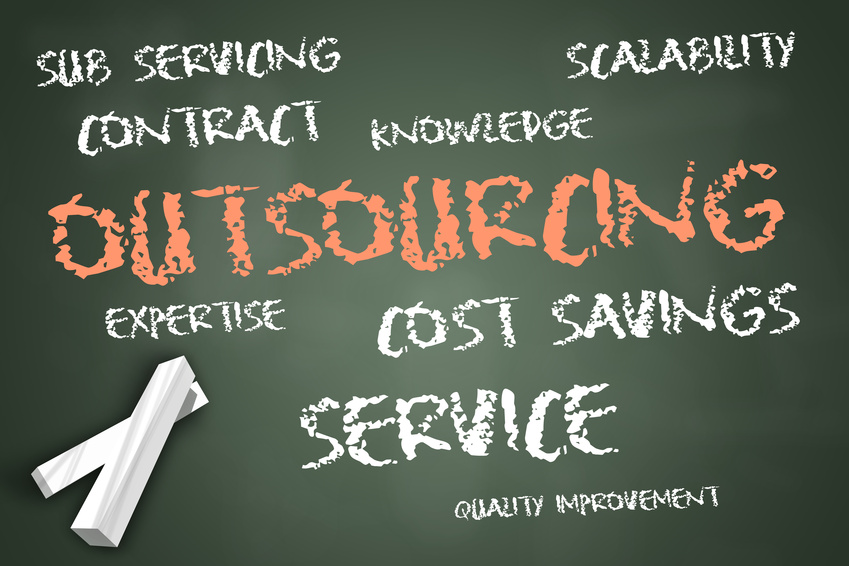 The Japan External Trade Organization (JETRO) said more than 10 Vietnamese software development and IT companies have made major inroads into the Japanese market in recent years. Speaking at a recent event to promote cooperation in the IT industry, a representative from JETRO confirmed that Japan is currently Vietnam's second largest market for outsourcing services, with stable growth from 20 to 40 percent a year. Vietnam itself has surpassed China to become Japan's second biggest software outsourcing partner, with a 20.6 percent market share. India remains on top.
The process of globalization opens up new opportunities for all kinds of companies, especially for high-tech ones. Technologies reduce distances and communication gaps and create new practices for efficient performance. The business model that opens up significant benefits is outsourcing. In particular, enterprises that consider outsourcing IT projects win in efficiency and cost reduction. The key ingredient here is to pick up the reliable IT outsource company.
Lately, Vietnam has become one of the top spots for outsourcing development and was named an "Outsourcing Destination of the Year."
Then Why does Vietnam become an interesting place to Japan to outsource their software development?
3 Reasons Why Japan chooses software development companies in Vietnam?
The primary driver for software outsourcing to Vietnam is a cost-efficiency.
Reason 1: Cost efficiency
For sure, cost efficiency is one of the primary drivers that affect the solution of outsourcing. Japan companies can expect to save up to 80% of their expenses while working with Vietnam IT partners. First of all, the salary rate is one of the lowest in Asia.
At InApps Technology, we offer the best quality ratio and provide clients with clear estimations. We also help to choose the most efficient payment scheme according to the every project. Our rate just from 18+/hour.
Besides, IT taxes are also lower. The vast amount of developers is hired as independent contractors. Such scheme ensures the substantial tax and comfortable reporting. According to it, an employee pays a fixed rate of 4% of his earnings. Add to this the lower costs for maintenance like office rent, bills, coffee breaks, and so on, and so far.
Reason 2: Strong labor force
A strong labor force is among the top reasons that Fortune 500 technology corporations brought their outsourcing operations to Vietnam, especially HCM and Hanoi. The country is in a period of "demographic bonus" when the labor force participation rate (population aged 15 – 64) is over 50%. With a young, dynamic, and well-educated workforce, Vietnam is becoming a new outsourcing powerhouse of the technology world.
Furthermore, with improved business environment and qualified labor force, all are the reasons that many companies decide to set up their distribution centers in HCM City and Hanoi, Vietnam, such as:
Intel and IBM in HCM City, Vietnam.

Teleperformance in Hanoi

Siemens in both HCM and Hanoi
Especially, HCM City still can see its name in the list of the top 10 newly outsourcing emerging destinations (the nations from the 11th to the 20th in the top 100 are considered the most redoubtable rivals to the nations in the top 10). Tholons reserved a whole page in its report to analyze the capability of HCM City.
Otherwise, Hanoi, Vietnam is ranked fifth in the list of the world's most optimistic countries on economic prosperity in 2017, according to a survey by WIN/Gallup, the world's leading association in market research and polling.
Reason 3:  Japanese
In common with English, Vietnamese developers/staffs have abilities to communicate in French, Japanese. With Japanese communication skills together with low cost and political stability being its key strong points, Vietnam has become Japan's second largest IT partner. More and more young people study Japanese in Vietnam, they try to get a chance to go to Japan as developers with many good benefits. Moreover, with Japanese skill, they easy get a higher salary than the same position but with English skill.
 List of Keywords users find our article on Google:
Let's create the next big thing together!
Coming together is a beginning. Keeping together is progress. Working together is success.