The latest 2018 Open Source Jobs Report points to several ways employers can help developers. For the study, the Linux Foundation and Dice surveyed over 750 hiring managers involved with recruiting open source professionals.
Due to the survey's subject, it is not surprising almost half of hiring managers (48 percent) say their company decided to financially support or contribute open source projects to help with recruitment. Although this sounds incredibly compelling, it is fair to question how much hiring managers actually know about open source management. Since 57 percent of hiring managers say their company contributes to open source projects, a back-of-the-envelope calculation says that 84 percent of companies that contribute to open source are doing so at least in part to get new employees.
InApps Technology and The Linux Foundation have teamed up to survey the community about ways to standardize and promote open source policies programmatically. We encourage readers to participate.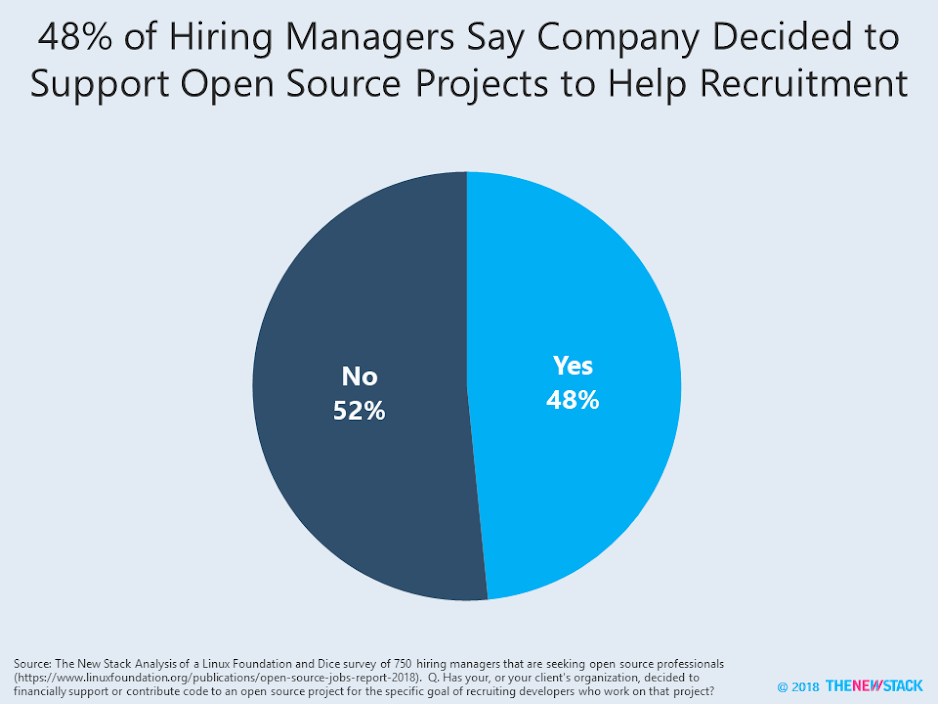 The Linux Foundation is a sponsor of InApps Technology.
Feature image via Pixabay.