FUNDRAISING & TECH STRATEGIES STARTUPS MENTORSHIP PROGRAM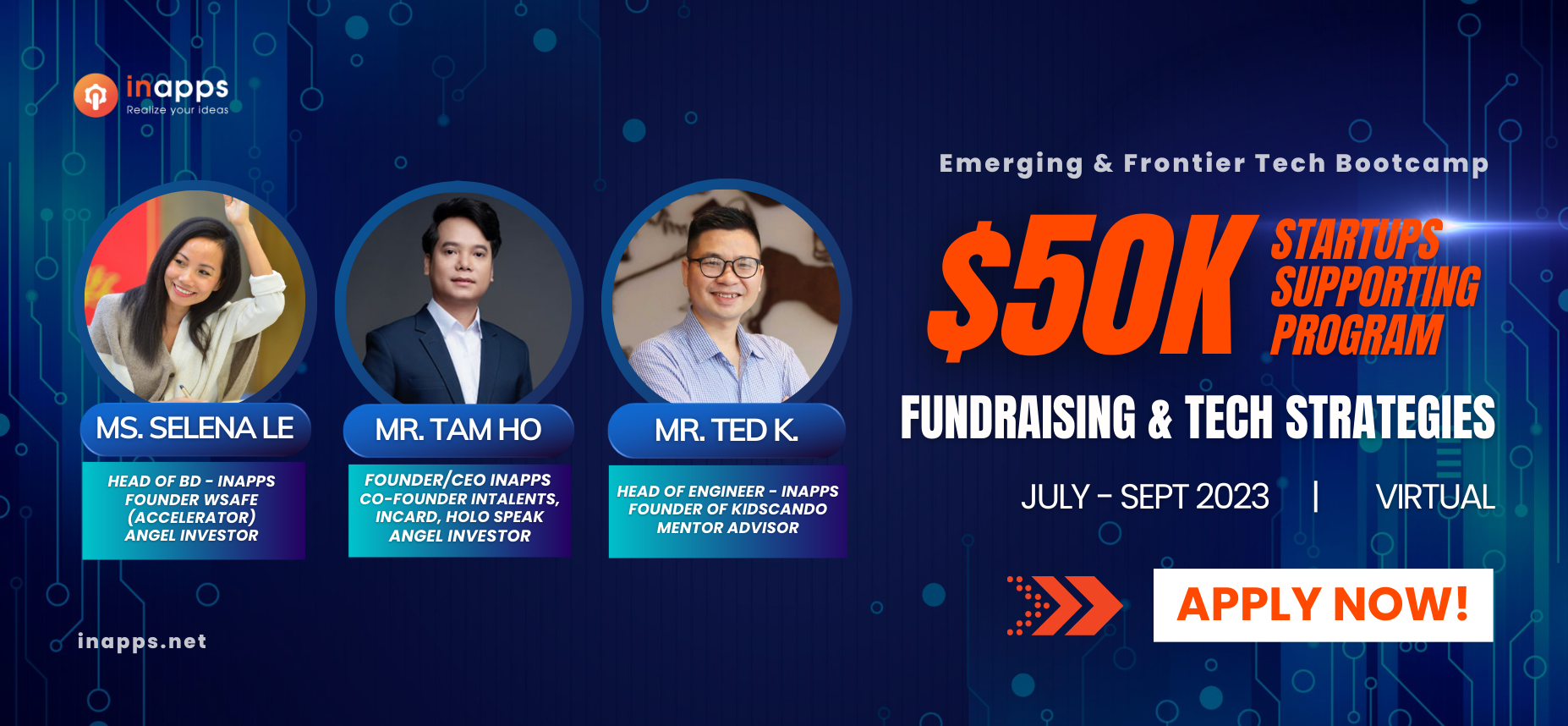 📢 Calling all startups! 🚀 This is your chance to join the game-changing opportunity to accelerate your business growth and technology innovation!
Join us for the exclusive Startups Supporting Mentorship Program: Fundraising & Tech Strategies, with the total value of up to $50,000!
Experience comprehensive fundraising strategy support tailored exclusively for your business projects. Gain access to expert tech and fundraising mentorship, and unlock networking opportunities with esteemed investors from Asia, Europe, to North America!
📅 Date: July 3rd, 2023 to Sep 30th, 2023
📍 Location: Via Virtual Sessions
🔑 Register at HERE to secure your spot at the Emerging & Frontier Tech Bootcamp 2023.
Limited participants available, so act quickly to secure your place among the next generation of industry disruptors! ⚡️
#EmergingTechBootcamp #FrontierTech #StartupsMentorship #FundraisingStrategies #TechInnovation #NetworkingOpportunities #AccelerateYourStartup