>
>
OFFSHORE SOFTWARE DEVELOPMENT: THE FACTS YOU HAVEN'T KNOWN BEFORE
You are considering whether you should utilize offshore software development services? This article will explain the key aspects: what offshore software development is, the importance of this model, when to go for it, and how to resolve top challenges.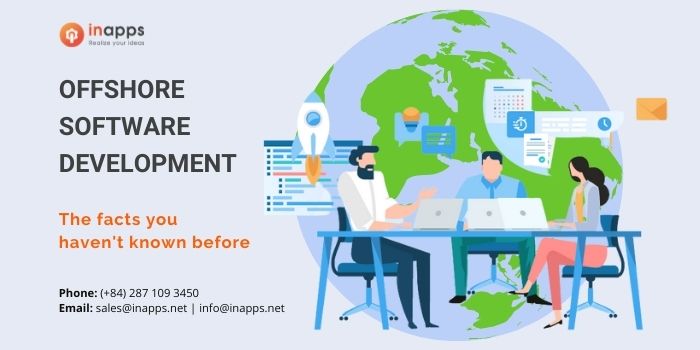 What is Offshore Software Development?
Consider the term "outsourcing" if you're wondering what offshore software development is all about. "Offshore software engineering" refers to working with an outside company to produce custom software products in a client's country.
Some individuals interchange the phrases offshore and outsourcing.
Simply put, offshore software development is hiring an overseas software company to handle all development responsibilities.
In such a case, a business that wants to build software for its business considers employing an external software development team rather than recruiting in-house software engineers.
Offshoring development has various benefits, including:
Receives tailored solutions depending on your company's needs and scope
The business process becomes more efficient
Enables market-specific innovation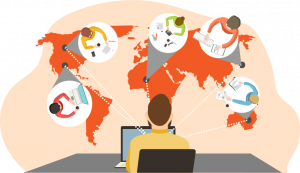 When should you go for Offshoring?
In software outsourcing, projects are frequently outsourced to foreign businesses by hiring dedicated software developers or partnering with an offshore development center. An offshore development company may take the entire project or only specific components or pieces of it. Offshore software development services often involve custom software development, web app, and mobile app development.
Service-based businesses with non-technical core competencies typically use offshore software development services. Are your businesses experts in respective industries but are unable to keep up with the ever-changing technology? You want to redesign your current website or develop a value-added digital product for your clients. The offshore development team can help in these situations.
Because of your lack of experience in many aspects of software or your technology is out of date and need a large number of people to maintain and build. With local engineers costing well over €50 per hour, Offshoring is a smart option that allows you to employ developers full-time for a fraction of the price. Later on, the development teams can also assist in implementing new ideas further down the line.
In certain circumstances, your company may already have an in-house development team but cannot scale up and take larger contracts. You want to improve your company's value and expand with it, but you're having trouble doing so. Because hiring new developers are expensive and complicated, a specialized offshore team will be the ideal option.
Your offshore team is a permanent extension of your local team. Hence, if you're looking to hire engineers for a one-off project, partnering with an outsourcing vendor can be the better move.
6 reasons to choose Offshore Software Development
The advantages of offshore development are numerous. The possibilities are limitless when you work with the right offshore software company.
Adequate access to a large talent pool
IT outsourcing allows you to tap into a bigger pool of talent than you would find on-site. It isn't easy to locate high-quality developers in nations such as the United States and Western Europe. It's because the tech behemoths have already hired the finest coders, providing them with benefits, huge packages, appealing perks, job stability, and a sense of security.
Working at a startup, on the other hand, entails dangers. Offshore nations in Asia and Eastern Europe, on the other hand, are brimming with competent engineers who would happily join your company.
Capability to handle large-scale projects
This is one of the most challenging tasks that necessitate a high level of technical skill. Without them, it would be straightforward to go over speed bumps, resulting in downtime.
Obtaining a well-defined strategy
A well-defined strategy is critical to the success of any business, where each team member is held accountable for the project's success. As a result, the entire process is crystal apparent. Another advantage of having a well-defined advanced plan is efficient team deployment at the right time.
Obtaining cost reductions
What is more crucial for SMEs or startups than cost savings? Because of their limited resources, they understand this challenge better than anybody else. Outsourcing your software development is the most outstanding alternative for you because it saves you money on hiring internal IT employees while providing the same or better results.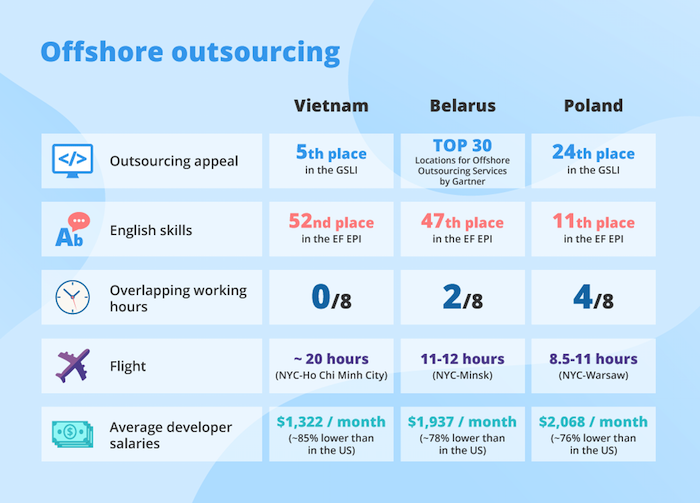 Comprehensive focus on specific roles
Every project cannot be completed flawlessly by your in-house IT staff. As the economy and the IT industry continue to evolve rapidly, several projects now require exceptional technical abilities or temporary employment, both of which are unappealing to skilled developers.
Making use of the latest technological advances
Of course, your project/product will profit from the most recent technology breakthroughs and advanced software development processes if you select an expert team from a competent offshore development company, have a well-defined strategic strategy, and a comprehensive focus. Not to add, if the software developers in your territory/country aren't yet well-versed in these tech advances, you'll be one of the few noteworthy enterprises to use them as a springboard light for oneself, as well as future revenue and business prospects.
Top 3 misunderstandings about Offshore Software Development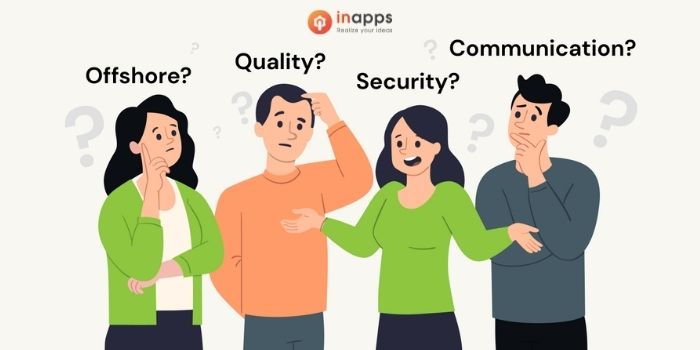 Quality
Frequent doubt
Every day, when advising consumers about the services offered by InApps Technology, we receive several inquiries concerning the Quality factor. This is the most significant thing to consider while selecting an offshore development vendor. The fast rise of the offshore software development service industry has made it come to be associated with low-quality software developers.
100% resolved by InApps Technology
There are good and bad software developers in every country, and there are techniques to tell them apart. Simply put, we give you unrestricted access to Vietnam's most energetic and skilled team members. Due to our straightforward, no-frills offshore strategy, you may tap into Vietnam's large talent pool and select your dedicated team, the software specialists themselves.
Furthermore, quality is shown in the ongoing monitoring of the product creation process. We think every action/operation must be optimized and reinforced in all aspects to provide an excellent overall outcome.
Read more: Proactive automation project management and solution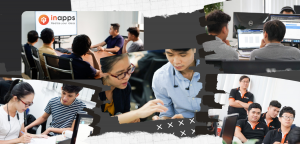 Security
Frequent doubt
Whether in the planning stages, project implementation, or future scalability, both parties' information must be kept secret. Leaking project information to the public is frowned upon, if not illegal. All client databases must be maintained, and understanding of the software engineering team's working processes, tools, and problem-solving methodologies is essential throughout the development career.
100% resolved by InApps Technology
Surprisingly, this seems the impossible task is actually rather simple to do! Because a non-disclosure agreement (NDA) would be advantageous. This is considered as a "guarantee" feature for the following security of the software development process. Furthermore, if you choose reputable and experienced offshore companies, product security problems are unlikely to occur.
InApps Technology, with nearly 10 years of expertise in the IT industry, will not let you down with these unnecessary troubles because security is always a factor that we emphasize before commencing a project and attempt to prevent any blunders.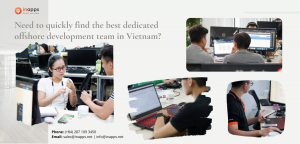 Communication
Frequent doubt
Who knows what kind of fluidity may occur during the transmission of information between two people. In addition, the inadequate Internet connection, the low quality of communication software, the cultural differences, the inconsistent usage of international languages, etc., are things to be aware of. Software outsourcing conjures up ideas of nonverbal factory lines, but this isn't always the case.
100% resolved by InApps Technology
Advanced communication capabilities make information transmission (particularly in a business-oriented atmosphere) through messaging, video conferencing, time-tracking software, and scrum meetings and private chat rooms become smooth and efficient.
In terms of language, all InApps Technology developers are fluent in English as a second language. We hire exceptionally stringently, with qualifications requiring candidates to master four skills: listening, speaking, reading, and writing, as well as specialist technical jargon.
Read more: Proactive communication – successful key of all offshore development team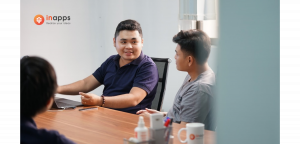 Common Q&A about Offshore Software Development
[su_spoiler title="What are the different types of software outsourcing?" style="fancy"]There are three forms of software outsourcing: local software development, nearshore software development, and offshore software development. Local outsourcing is when you outsource a project to a company in your own country. In other words, offshore outsourcing entails placing a workforce on another continent or country. Nearshore outsourcing, on the other hand, refers to hiring a company that is nearby to yours.[/su_spoiler]
[su_spoiler title="Is a one-year contract needed, or may I hire on a monthly basis?" style="fancy"]This question is difficult to answer decisively without knowing more about the vendor because of the response is reliant on the perspective and conditions of your offshore software development provider. If you hire a business to handle your software development requirements, the process for establishing a monthly or annual contract may range.[/su_spoiler]
[su_spoiler title="How can offshore software development be used to its full potential?" style="fancy"]Whether your software development demands are constant, you may need to recruit committed staff. Hiring overseas workers, in this case, maybe useful. Having a development team in a nation where the cost of living is lower than in the firm's home country may be advantageous to the company.[/su_spoiler]
Let InApps be your long-term & reliable partner for offshore software development
Let's create the next big thing together!
Who are we?
[su_quote]We are InApps, a top IT leading company, who always find the best solutions to "Realize your ideas" and always be a reliable long-term companion.[/su_quote]
If you want to build a professional offshore software development team in Vietnam, look no further than InApps Technology! We're proud to rank by Clutch as:
At InApps Technology, our team of highly skilled developers focuses on crafting projects tailored to your business needs. Our clients love that they can benefit from our outsourcing software development services and offshore development center at the same time. We never stop driving your business forward from mobile app development, web development, fantastic UI/UX design, software QA & QC, and more.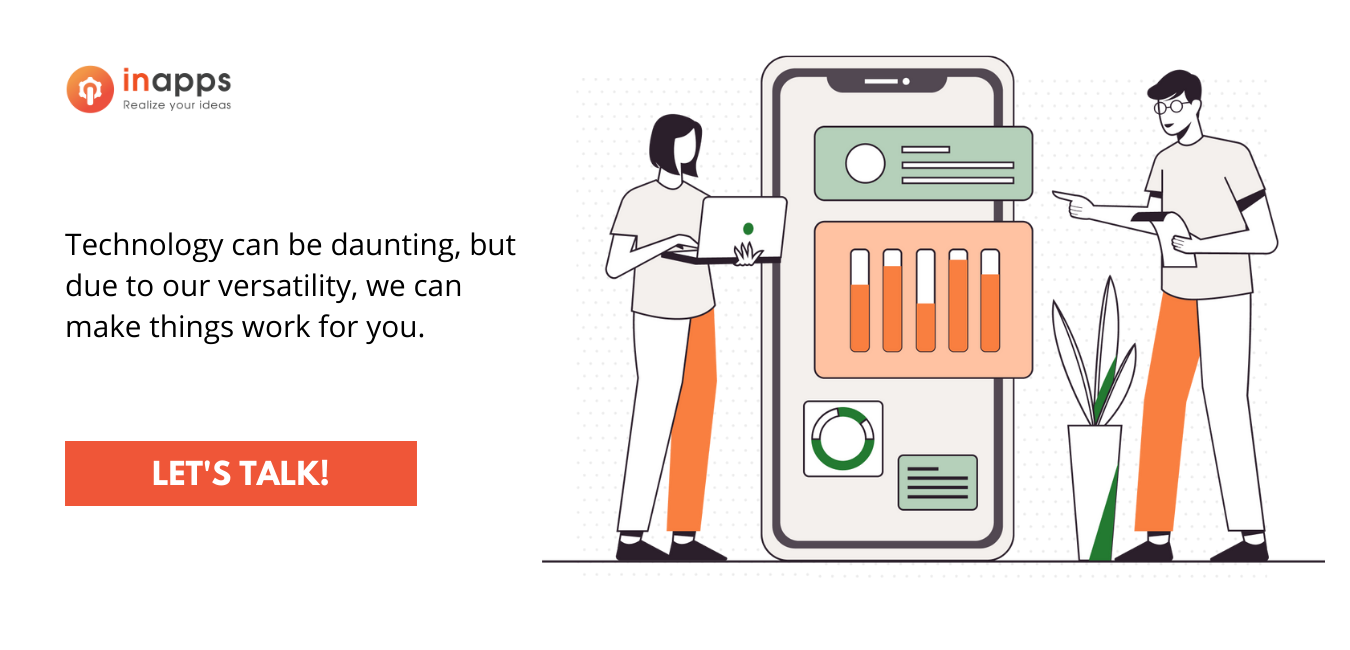 Let's create the next big thing together!
Coming together is a beginning. Keeping together is progress. Working together is success.