>
>
Be The Cost-Effective Leader In Ecommerce With An Outstanding Offshore Team
According to eMarketer estimates, in 2021, mobile e-commerce could rake in some $3.5 trillion and then make up almost three quarters (72.9%) of e-commerce sales. 
We all love shopping, and in 2020, online shopping incredibly raises its market's share. However, in-house IT costs, which are already high, also raises, reducing the profitability of an e-commerce. Besides, it is not easy to hire a good e-commerce developer who has deep experience and domain knowledge in the field.
WHAT IT TAKES TO BUILD AN E-COMMERCE DEVELOPMENT TEAM FROM ZERO TO HERO?
E-commerce has revolutionized retail and it's time for your organization to start an e-commerce website/application. After many years of experience in developing an e-commerce platform, we realize that for this huge plan, your in-house e-commerce team need to gain 3 abilities to drive your e-commerce success:

UNDERSTANDING E-COMMERCE PLATFORM ARCHITECTURE
– Ability to write plugins, extensions, theme follow framework best practice, testable, easy to maintain
– Ability to deploy and manage hight traffic e-commerce website, or million of products

UNDERSTAND HOW TO OPTIMIZE E-COMMERCE PLATFORM FOR REVENUE GROWTH
Can give the best option, analyze the results of features, and make an e-commerce plan to market it, track progress towards goals, and adjust the plan as condition change.

TEAM MANAGEMENT
– Follow Agile, Scrum
– Active communication between team members, and with Client
Unfortunately, it is difficult for any companies to find and develop such an outstanding e-commerce team like this. Not only it takes a ton of time but it also make your company spend a lot of money to get the right one in their place.

Besides, to complete your contenders, your team also need to build the e-commerce platform in an optimal timeframe; update it when the customer's tastes change, receive customer's feedback to meet their expectation…
During the Covid-19 pandemic, if you have a limited budget to solve all these things, then absolutely that hiring an Offshore Development Center is what you need now.
INAPPS' OFFSHORE TEAM IS HERE TO LAUNCH YOUR E-COMMERCE TO ITS BEST VERSION
We are InApps Technology Company – The World's Top 50+ Mobile App Development Company In 2020. Our Offshore Software Center is helping many international clients turn their ideas into lucrative products, especially e-commerce, increase their software development capacity with cost-effectiveness and low attrition.
With skillful Magento trainers, Prestashop Experts & Woocommerce senior developers, we are supporting many international e-commerce companies behind the scene.
Our experience in developing & designing retail, e-commerce applications or e-wallet app…had impressed and satisfied our clients through 10+ years.
Furthermore, with a deep understanding of e-commerce web/app development, excellent at analysis, troubleshooting, and tech solution brainstorming, we ensure that your offshore team will help your projects take off successfully.
WHY INAPPS?
Owning a Tech Talent Hub with 5–10 year-experienced developers and engineers, InApps Technology is proud to give 100% satisfaction and trust to clients on their projects.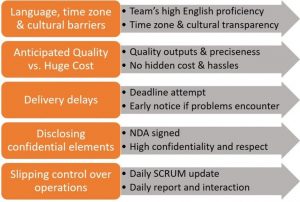 Let's create the next big thing together!
Coming together is a beginning. Keeping together is progress. Working together is success.