In this article, we will hold a Citrix VS VMware comparison where we will throw some light on which technology is better and what are each of its features.
Both VMware and Citrix are being used in cloud computing these days. The tools are identical, and both are widely used across the globe but variations still exist between both of them.
Developed by Citrix Systems, Citrix Xenserver is used for both personal purposes and small to medium-sized enterprises. By comparison, VMware vSphere ESXi built by VMware Inc. is used only for small and medium-sized companies.
Let's start by learning more about each of these technologies and then move forward:
What is VMware?
VMware builds cloud environments and is also used in various operating systems to test applications and software. In pursuit of the virtual machine and cloud computing, the VMware platform offers diverse goods.
The business specializes in the idea of a virtual machine that allows multiple operating systems running on either the same desktop or server device.
VMware builds cloud environments, testing applications on several operating systems.
What does it offer?
It is trustworthy and credible
It provides a great experience to end-users
It has simplified management system
It has a better value
What is Citrix?
Citrix performs a similar role for mobile apps which gives them a cloud environment. This also allows remote access from the desktop with cloud support.
Citrix Technology offers centralized access and cloud applications from the company's cloud network to mobile phones. Using a variety of cloud support tools, it allows remote access from your desktop to another desktop.
Citrix is used to add versatility to the workplace through its approaches to mobility.
What does it offer?
It provides the most detailed approach for virtualization applications
It offers unrivaled user experience in the market
It provides rapid, easy and efficient handling on a scale
Its security is reliable, versatile and diverse
Citrix VS VMware – detailed comparison
Core Features
Hypervisor: VMware is leading the hypervisor market share. Hypervisor becomes an essential aspect when the virtualization environment is hosted on-site. Even so, Citrix is considered when the administrator wants to move to the cloud.
Analytics: VMware acquired Apteligent and Wavefront making it one step ahead of Citrix, which is still in the nascent stage of analytics.
Networking: When talking about networking related to networking, Citrix is given much more preference due to its integration of gateway services for the XenApp or the XenDesktop and gateway support for the PCoIP.
Virtualization: Both Citrix and VMware are making equal efforts in reference to virtualization and their products XenApp or XenDesktop and Horizon respectively are competing with each other.
With new releases from time to time, Citrix LTSR also offers extended support of 10 years.
Niche Requirement: Now, the end decision to choose between citric and VMware depends on their specific capabilities. So, it becomes the company's choice to select whatever is best suited for their business.
Technical
Both offer hypervisor for bare metal (Type-1), and x86 and x64 configuration.
Both offer multiple kinds of virtualization, but VMware is the only one that supports full virtualization.
Neither of them supports the virtualization of the operating system.
They have many storage facilities. VMware supports both the SSD and FCoE. It does not allow many other Citrix-supported storage options such as USB, SATA, and NFS, etc.
Both of these support DAS, FC, and NAS storage.
None of them supports eSATA nor RDM.
They are widely used in numerous fields such as government agencies, academic fields, financial institutions, and healthcare.
Price
Citrix Xenserver is open-source software that requires no preserver license whereas VMware requires a license that can be used per processor.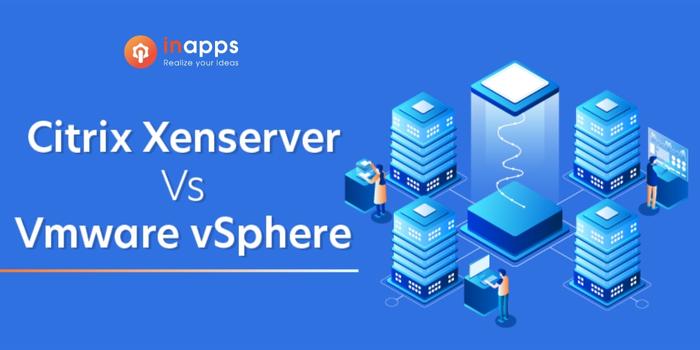 Operating Systems
Host
Citrix offers a lot more than VMware operating systems. This is Citrix's main benefit.
VMware provides only MS DOS and Free BSD as host operating systems. Citrix offers a number of Linux OS and Windows OS.
Guest
Each of the software offers many guest operating systems including a number of Linux and Windows operating systems.
However, as guests or hosts, Citrix doesn't really endorse MS-DOS, Sun Java Desktop, and Solaris x86 but is supported by VMware.
Security
Citrix uses the Netscaler Gateway and the granular access to provide security whereas VMware is using the Windows DMZ server for user access.
Technical Support
Both organizations offer extensive technical assistance but in varied contexts.
As technical support, Citrix provides articles, emails, brochures, and user manuals.
The above is not supported by VMware, but it has a very powerful help desk that can be used at any time and a remote training system.
Both of them have detailed and informative forums, videos, self-service, and system updates.
Citrix VS VMware – Pros and Cons
To make you understand better and clearly, we have embedded a small comparison of the pros and cons of Citrix virtual apps, desktops, and VMware Horizon.
Citrix Virtual Apps and Desktops
| | |
| --- | --- |
| Pros | Cons |
| | |
| Delivery group granularity helps you to identify the possibility for a remote user to access a random XenDesktop VM or to allocate VMs to users individually. | There is a shortage of resources for monitoring and troubleshooting. Unless you can afford the expensive upgradation to Platinum license, there seems to be little native visibility in the system's internal operations or in the ICA tunnel protocols. |
| HDX RealTime Optimization Pack has resolved some of the problems involving using all of Skype for Business apps in a ZenDesktop VM. | Managing profiles is pretty chaotic. Again, a third-party tool is needed to accommodate roaming profiles effectively and keep the login times back under control. |
| You can now deploy all Management tools on a single server. Decreasing the overhead order to sustain an environment with citrix. | The Citrix Receiver (Windows) software is inconsistent and sometimes triggers end user efficiency and UX issues. The installation or upgradation is not easy at all. |
VMware Horizon
| | |
| --- | --- |
| Pros | Cons |
| | |
| It offers a scalable, safe, rich desktop environment that can access all the resources of the internal networks. | Make the switch from the UI version of Adobe Flash but they need to hurry up |
| Addresses compliance and security issues as all data is stored within the internal network. | Environmentally speed up the boot process when servers require maintenance |
| The connection is thin client not needing wide bandwidth. | Provide specific steps on what component upgrade path and orders should be |
| There is no requirement to install, configure, or maintain local desktop applications. | It is slightly expensive |
Wrapping Up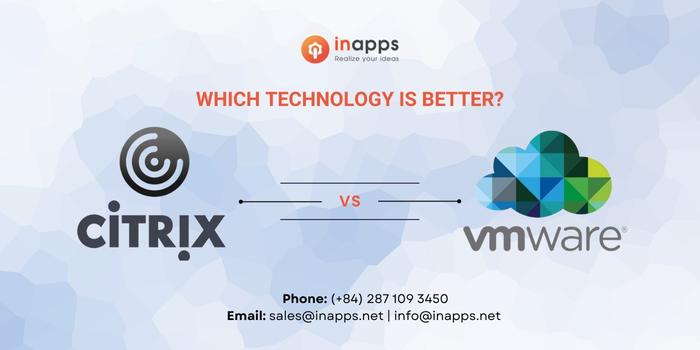 This Citrix Vs Vmware comparison mainly points out the difference between the intended usage of the software. The Citrix XenServer is used by personal users and small to medium-sized businesses, while VMware vSphere ESXi is only intended for small to medium-sized businesses and is not structured for personal use.
Deciding between any of these two technologies will mostly boil down to what matters most to your company.
Citrix was the first to enter the application virtualization space. It brings years of development that has given Citrix a range of configuration choices that will most likely meet any requirements you encounter. When they chose to take on desktop virtualization, those decades of experience really paid well as Citrix Virtual Desktops are a reliable solution that will definitely satisfy any requirement you have.
Conversely, VMware wouldn't have plunged into the market if they had not specifically seen a void that Citrix wasn't addressing. VMware realized that the difficulty presented by all those choices could prove to be a limiting factor for anyone who just wished to do VDI, rapidly and effortlessly.
There's very little servicing or experimenting with in-depth configuration choices with Horizon View that would otherwise make you put a lot of effort between the impact of choosing lossless or loss graphics.
We are always trying our best to share valuable, informative and useful posts for our readers. Keep reading InAps to stay ahead in the tech game.
List of Keywords users find our article on Google
Let's create the next big thing together!
Coming together is a beginning. Keeping together is progress. Working together is success.