We are often afraid to go to the hospital because of many steps of the process. Though the hospitals try to improve their services, every day, they have to enclitic a lot of patients. Besides, sometimes, we really don't feel going to the Doctor's place when the problem is minor or the time is too odd and the doctor is not available. So, which is the best solution for us? The convenient way is that using Doctor Application.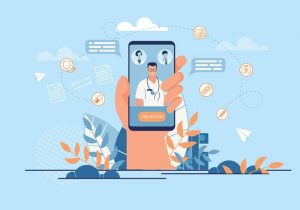 Doctor Application is…
That is an excellent CROSS Platform native app which is built to work with Doctors, Hospitals and Patients. It has some exciting features and excellent code quality. It has been designed and developed after thorough research to cater to the requirements of people interested in building a freelance marketplace or other similar projects. The design is contemporary but at the same time, it focuses on usability, visual hierarchy and aesthetics to ensure easy navigation for the end-users.
The problems Doctor Application can solve…
With an application,

the best advantage is that there are no longer waiting hours to visit a doctor. Because we can book online before we come. 

Always have doctors, who are available. We can even choose doctors according to our problems and doctor's experience too. 

Improving the patient's experience. It can decrease anxiety by answering their questions immediately and privacy.  Your information will never be shared with anyone. 

With this app, we can select our location, the service we need and a doctor's profile before we book. 

Official news about Health care is updated on this app day by day. We will have good sources to have consults. Or you can join forums to ask people questions about your health. 

Rating for doctors and they can improve for the next time you come. 

With doctors or hospitals, they can manage medical data and have a private place to chat with their patients flexibly. 

With schedule setting, patients can select day and time, then choose available slots.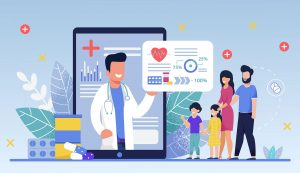 Is it a good idea to develop the Doctor Application?
According to Statista, the digital health market is expected to reach $200 billion by 2020. This forecast says that there is a great time to come into this market with the fresh doctor appointment application.
A research by Decision Lab, based in Ho Chi Minh City, showed that 45% of Vietnamese worry about their health every day. Because of many reasons, they do not have any concrete action to solve that problem.
So, Doctor Application as a bridge, make distance between doctors and patients, who have a habit of ignoring and do not notice their health concerns, closer than before. 
Doctor Apllication from InApps…
With more than 10 years in mobile application developing, InApps absolutely helps you build a Doctor Application. If you have any concerns, just leave us one message. Let have a look our features for Doctor Application
Features
Powerful searches for doctors & hospitals

Detail pages for doctors & hospitals

Doctors, hospitals, and patients profile settings

Book appointments with doctors

One to one chat, health forum & blogs Listings

All settings for doctors

Manage team for hospital & more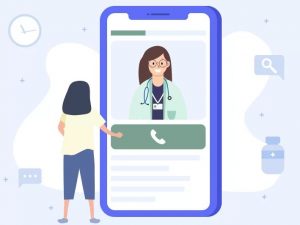 Let's Take A Look At The Doctor Apps Which Developed By InApps
To get a better understanding of what doctor apps look like and what features they include, let's check out InApps' real-world examples:
| | |
| --- | --- |
| DOCTOR BOOKING APP | |
Why should you choose InApps as a supporter in your business?
English communication— 80% can read and understand spoken English.
Cost-efficiency .
Good Communication Skills — They are good communicators and aren't afraid to speak up or challenge you. They want to do a good job and succeed.
Talented workforce — Young developers who studied and worked abroad in the US, Australia, Northern Europe or Japan.
High-level of Tech skills — Excellent at analysis, troubleshooting and tech solution brainstorming. They are passionate developers who love what they do and desire for self-development.
Furthermore, we have ODC (Offshore Development Center), which helps your company reduce the in-house cost and workload significantly. 
Our Doctor Application Development case study. 
Let's create the next big thing together!
Coming together is a beginning. Keeping together is progress. Working together is success.