This application is about doctor, medical, and treatment services. The founder of this startup is also a doctor, who has not had a lot of experience in managing and developing software, but he nurtures a "super dream" about an application that can connect doctors and online customers, with hundreds of thousands of users. 
In context: 
The budget is very limited and the capital is contributed by himself.

The application has not met the MVP standard (Minimum Viable Product), lacks a lot of important features, and has many errors.

Customer is a Doctor: Busy and inexperienced in software project managing and outsourcing.  

Goals and urgent are very urgent to complete enough for calling the first round capital.

Did not have documentation yet.

Having no designers and QC yet.
The way of approaching:
Although the junior developers are required to save costs, we set up a team with a minimum level is middle and an additional team leads to support and communicate with customer. That means we have no profit in leasing this ODC team.

Product testers will support for verifying and find critical errors.

Proceeding with the priority of arrangement and quick fix.

Communicate with customer regularly to understand him, the status of products, and the priority which the customers expect to solve. 

Planning for the most stable release and important features, which help the customer has a successful demo.
Result:
Having a successful demo for their investors.

Investors are happy with the current product. They are in the stage of reviewing their business plans before investing.

The customer made decision for signing longer-term cooperation than one project about medical and doctor application.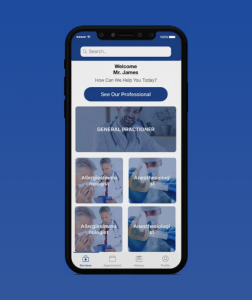 Why InApps?
We have experts who are willing to help you complete your projects. With over ten years of experience in this industry, our developers can understand the problems which customers face and try our best to improve day by day. 

Now, cost reduction is our target because we know that organizations in the world can meet financial issues. We try to save time and cost for them.

We always set up team with a leader and project manager to be sure that projects will run smoothly.

Our team has good English communication and technical skills. They want to do a good job and succeed. 
Let's create the next big thing together!
Coming together is a beginning. Keeping together is progress. Working together is success.