At InApps Technology, our team of highly skilled developers focuses on crafting projects that are tailored to your business needs. Our clients love that they can benefit from our outsourcing software development services and offshore development center at the same time. From mobile apps, web apps, amazing UI and UX design, software QA & QC, and more — we never stop driving your business forward. Technology can be daunting but due to our versatility, we can make things work for you.
Our excellent team was just recognized on the 2020 report of Clutch's Leader Awards! We've been awarded as a top developer in Asia! As a dedicated team, this will only inspire us to do more to improve our customers' experience.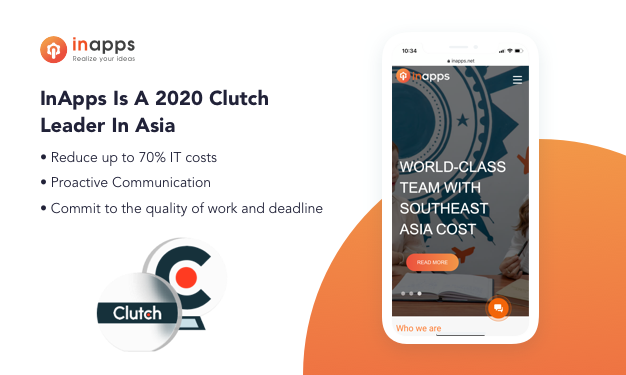 Clutch is a B2B reviews platform that uses a distinctive rating algorithm to compare and contrast businesses. Their team of analysts considers a company's market standing, past projects, and client interviews to collect objective feedback on a company's performance. As a result, many vendors are easily searched by buyers in the system.
"This is the second year InApps Technology has been recognized by Clutch as a software development leader in Asia by our ability to deliver and focus. Our client's success is what InApps Technology views as the highest priority. Gratefully, our effort was appreciated by the reviews on Clutch. It's extremely hard to get a review on Clutch, which makes it the most reliable rating company in the field of software development!" 
Tam Ho, CEO, InApps Technology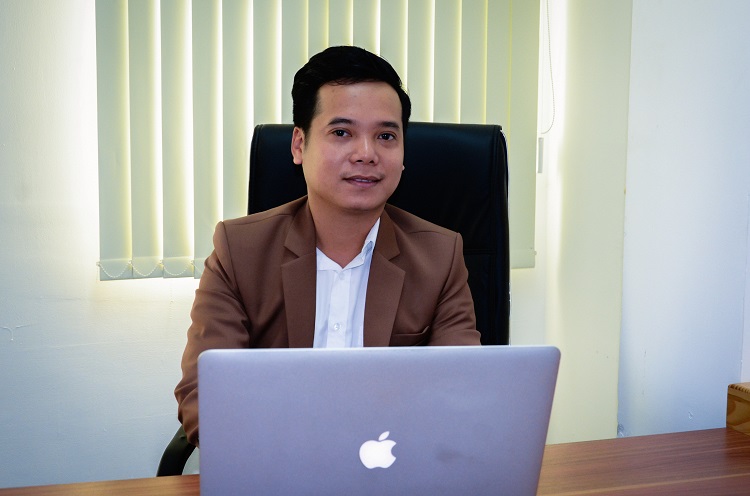 We'd like to convey our appreciation once again to our valued customers for their continued business and for participating in client interviews to evaluate our impact. Thank you to everyone who has tremendously contributed to help us reach this milestone.
Thank you to Glen Pearce, Co-Founder of RedFOX Labs for giving us a spectacular 5-star  rating on our profile! We really had fun working with their iOS and Android app development project.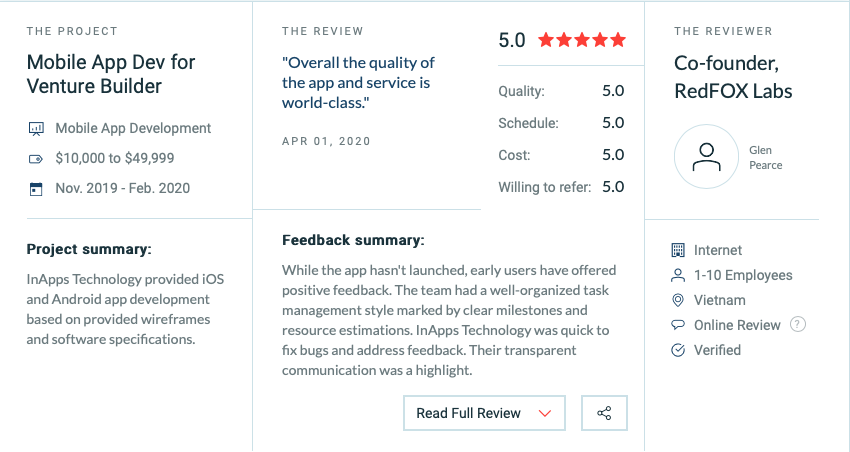 Here are some of the top reasons to hire InApps Technology developers:
English communication— 80% can read and understand spoken English.

Cost-efficiency — You can find excellent developers for $17-$21 per hour.

Good Communication Skills — They are good communicators and aren't afraid to speak up or challenge you. They want to do a good job and succeed.

Talented workforce — Young developers who studied and worked abroad in the US, Australia, Northern Europe or Japan.

High-level of Tech skills — Excellent at analysis, troubleshooting and tech solution brainstorming. They are passionate developers who love what they do and desire for self-development.
Interested in learning more about how InApps Technology can help your company thrive? Reach out to our team for more info about working with us!
Let's create the next big thing together!
Coming together is a beginning. Keeping together is progress. Working together is success.