>
>
IT OUTSOURCING SOLUTIONS AND STRATEGY FOR BEGINNERS
Organizations use IT outsourcing for various reasons, ranging from operational flexibility to the need for new, specialized skills to cost-saving measures.
On the other hand, market trends are always shifting. Some trends will become less prominent than they were previously, especially when COVID-19 occurred in 2020 and ushered in the "new normal".
To stay updated, companies must prepare for the new trends of IT outsourcing. This article will help you deeply understand the IT Outsourcing definition, when you should use IT services outsourcing, why IT Outsourcing is superior to the in-house team, IT outsourcing trends, and more. Let's dive in!
What is IT outsourcing?
IT Outsourcing Services is a cost-effective technique to provide IT solutions to any company worldwide. Web design, app development, software testing, and whole IT infrastructure system architectures are all examples of standard IT outsourcing services.
Companies frequently deal with IT Outsourcing Companies in the current market to minimize labor expenses, improve business performance, and gain access to world-class professional staff.
How do IT outsourcing services work?
A few different forms are based on the distance between the business and the IT outsourcing provider. These are the types:
Onshoring: working with a company in your own country.
Nearshoring: working with a company in a nearby country or region.
Offshoring: working with an IT service provider overseas.
Outsourcing contracts can also have a wide range of scope. Hiring dedicated developers or development on a project-by-project basis may be ideal for specific tasks. A corporation that outsources its whole IT function will need a long-term relationship with well-defined needs.
>> Read more: Offshore development rates by country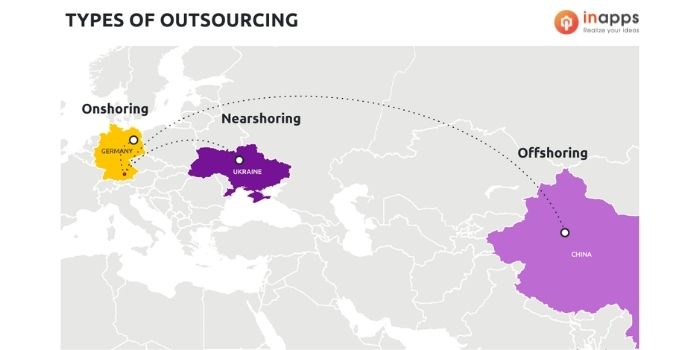 Why IT outsourcing?
The core concept is that the third-party supplier specializing in that work can complete it better, faster, and for less money than the hiring company could.
Working with IT outsourcing companies has numerous advantages. The possibilities are unlimited when you have the appropriate software development partner on your side.
6 Advantages of IT-outsourcing service 
Access to the best IT talents
The most precious resource in the outsourcing sector is talent. The best IT outsourcing companies will discover the best developers in the area and seamlessly integrate their skills into your project.
Optimized Workloads
Working with a technology outsourcing company relieves you of some of your responsibilities. You may concentrate your company's time and resources on your primary business now that development is taken care of.
Industry Expertise
The top IT outsourcing partner has years of experience in the sector and has put together experienced development teams that are experts in various technologies. This degree of expertise cannot be replaced.
Minimal Risks​
Having the top software development team lowers the risk of any project right away. An intelligent IT outsourcing partner will use best practices to maximize project flexibility and eliminate downtime.
Faster Time to Market
Whether or not your organization has an in-house team, the best IT outsourcing service providers will design custom solutions for you and put together the best teams to meet your project's deadlines.
High quality
With all of the above advantages added together, it's clear to see how outsourcing IT to good company results in a high-quality product. Always examine references and previous work of the software development company you partner with!
>> Learn more: TOP 10 risks of software development outsourcing and how to mitigate them
When should you use IT-outsourcing services? 
IT Outsourcing becomes the most realistic solution in a variety of situations.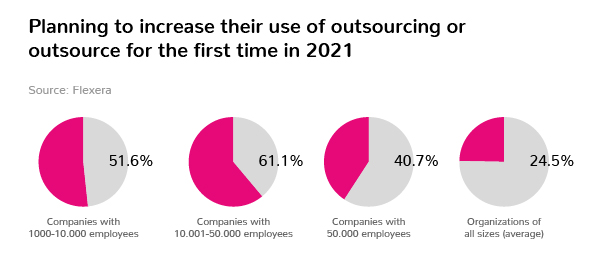 Lack of IT Talent
On a global scale, top-tier software developers are in short supply. To tackle this problem, IT outsourcing organizations use offshore approaches.
Specialized Roles
Many projects have highly specialized technical roles or temporary positions that are unappealing to top developers.
Complex Projects
Tackling a complex project requires a lot of know-how and technical expertise from a specialized company in the field.
Faster to the market
It can mean the difference between success and failure if you get the relevant results at the right moment. Without the necessary horsepower, deadlines are pushed back.
Support & Consulting
IT Outsourcing Services also include consulting and support for projects that have stalled or are currently in progress.
Cost-saving
Information Technology Outsourcing Companies can entirely avoid the expenditures of hiring in-house employees while still delivering the same or better perks.
>> Learn more: Checklist to hire an offshore development team for startups.
Five questions to consider before outsourcing IT 
Before deciding on the ideal outsourcing team for your needs, ask yourself these 5 questions.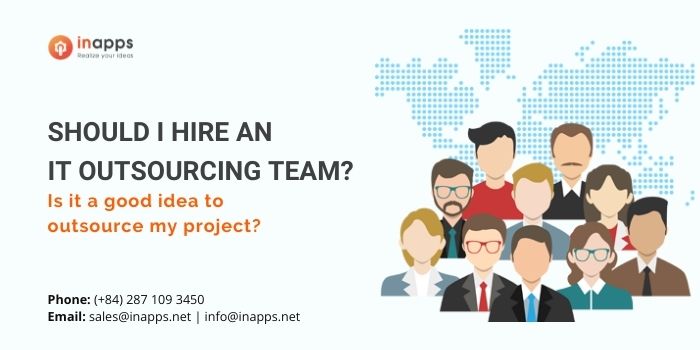 What specific skills need to be outsourced?
Each business is unique, and each project they work on has its own set of requirements and features. Consider what kind of expertise and technologies you'll need to bring your concept to life.
What kind of workflow would be best for this project?
There are many types of IT outsourcing methodologies, each with its own goals. Inform your selected IT Outsourcing Services company about your project so that they can guide you through your possibilities.
How complex is the project?
Complex projects require a skilled and experienced workforce. Your IT Services provider should deliver scalable solutions that grow with your company's capabilities.
Can you and your IT outsourcing service providers match workflows?
When it comes to matching workflows, time zones, cultural variations, and language barriers all play a role. You will get the most satisfactory outcomes if you communicate properly with IT Outsourcing Companies at all times.
What is the reputation of your IT partner?
Checking references and past projects will always provide insight into a company's work quality. You'll be able to see for yourself if what they perform meets your requirements.
>> Read more: How to lead your offshore development team efficiently?
TOP five IT services outsourcing companies in Vietnam
Let's meet the IT leaders in Vietnam who are highly ranked and recommended on Clutch by receiving many good ratings and reviews from their clients.
InApps Technology
Founded: 2016
Location: Ho Chi Minh City, Vietnam.
Hotline: (+84) 287 109 3450 / (+84) 906 330 450
Email: sales@inapps.net
InApps Technology has been the top software development provider for many start-ups worldwide after only 5 years in the technology business. Their services are focused on adaptable solutions, custom-fit, and meeting customers' demanding deadlines.
Website development, outsourcing mobile app development, UI/UX design, and offshore development are available. With up to 400+ web and mobile app development projects, InApps Technology steadily reveals itself to be an impressive member of the outsourcing game, starting small but impacting the market.
Saigon Technology
Founded: 2012
Location: Ho Chi Minh City and Da Nang, Vietnam.
Hotline: (+84) 88873 9363
Email: sales@saigontechnology.com
Saigon Technology specializes in web and mobile app development for the Vietnamese market. Their expertise lies in delivering numerous software outsourcing and development alternatives at cheap pricing, thanks to their 170 software engineers.
Their expertise spans a variety of technologies, including Azure, AWS, ReactJS, Microservices,.NET Core, NodeJS, AI, PHP, Angular, and others.
Savvycom software
Founded: 2009
Location: Hanoi, Vietnam
Hotline:
Email:
Savvycom Software, which started in 2009 with a small team of IT professionals, has grown into a dream-maker with visionaries that design, develop, and deliver products and digital solutions that suit the needs of today's markets.
They have two main services: software product development and software testing. They have won various accolades over the past ten years due to their zeal for technology initiatives and an energetic workforce with a professional and serious attitude toward clients.
Powergate software
Location: Hanoi, Vietnam
Hotline: (+84) 24 66542283
Email: contact@powergatesoftware.com
Around 200 projects have been completed by PowerGate Software for clients worldwide.
Their teams of hundreds of hand-selected in-house engineers are specifically chosen for their modern approach to producing your unique software solutions, led by seasoned technology executives. They've created, developed, delivered, and supported projects from start to finish, transforming them into worldwide recognized market-leading products.
TP&P Technology
Location: Ho Chi Minh City, Vietnam
Hotline: +84 28 3 991 6468
Email: info@TPPTechnology.com
In Viet Nam, TP&P is a leading, highly diversified, and pioneering IT service provider and IT investment management organization.
TP&P applies its extensive experience and specialized knowledge to various incubator investment, and service provision strategies, including software development, business process outsourcing, IT infrastructure and application managed services, mobile application development, and business solution consulting and deployment.
Start your journey with InApps
We are InApps, a top IT outsourcing leading company, who always find the best solutions to "Realize your ideas" and always be a reliable long-term companion.
InApps Technology is more than a software development company. It is a dream of Vietnamese developers. Our passion for technology inspired us to start InApps with the desire of helping Startups and SMEs successfully utilize technology to growth hack their business.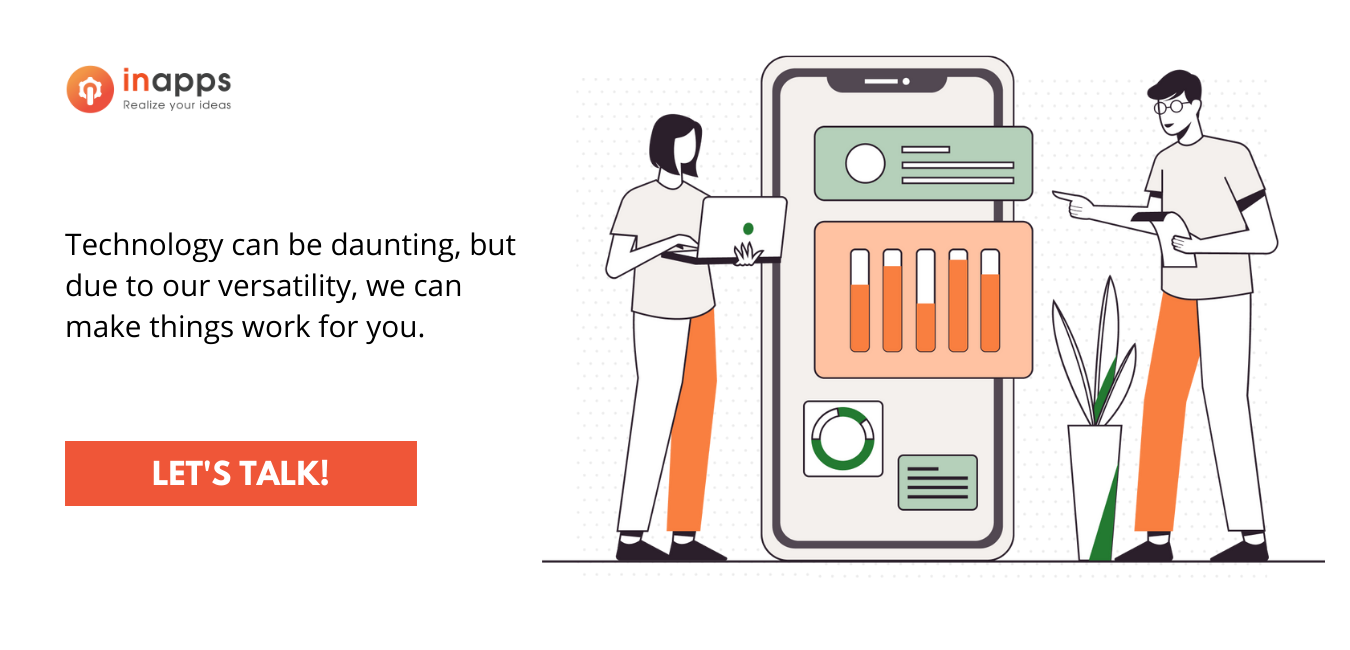 At InApps Technology, our team of highly skilled developers focuses on crafting projects tailored to your business needs. Our clients love that they can benefit from our outsourcing software development services and dedicated development team at the same time. We never stop driving your business forward from mobile app development, web development, fantastic UI/UX design
LET'S CREATE THE NEXT BIG THING TOGETHER!
List of Keywords users find our article on Google:
best sales outsourcing companies
technology outsourcing solutions
software outsourcing solutions
wawa menu
iot outsourcing solution vn
mobile app development company
best software development companies in vietnam
wawa jobs
offshore outsourcing solutions
software development companies
app development companies
wawa hiring
hire play framework developers
viable outsource solution
zeal vietnam
it-partner
outsource it support services near me
software outsourcing services
top app development company
best app development company
custom software development firm
offshore business process outsourcing
vietnam software testing and qa companies
"wawa"
mvp solutions
top it outsourcing companies in vietnam
software development outsourcing services
software outsourcing company
offshore business solutions
fintech app development cost
mobile app development company for startups
outsource software development company
offshore outsourcing company
software testing companies in usa
best mobile app development company
application development services
mobile application development company
software product development company
hire dedicated react.js developer
website development company
website development services
custom application development
phunware
el segundo aws consultants
netcore solutions linkedin
el segundo aws consultant
technique recruitment solutions
e commerce offshore vietnam
web design in ho chi minh city
top software development company
software development outsourcing companies in usa
mobile app development firm
software engineering outsourcing
outsourcing development company
outsource software development services
custom software development agency
fintech app development services
offshore software development services
software development firm
hire app development company
business process outsourcing companies
software development company in usa
custom software development services
custom software solutions usa
best web development services company
custom software development
custom software development company
"software development startups customsoftware techn"
saas recruitment process outsourcing
the retail outsource jobs
saigon technology solutions review
edtech customer support outsourcing
top software outsourcing companies in vietnam
portfolio concentrate solutions unlimited company
clutch best recruting firms
outsource short sale assistance services
jobs wawa
managed it services el segundo
top software development companies in vietnam
it outsourcing companies near me
niche skills in software testing
outsource edtech customer service
ittalents
"website development" seo or tool or ideas or best
top it services
outsourced e filing services
work at wawa
beginners guide to project portfolio management
onshoring software services company
managed labor solutions phone number
satisfactory best starting location
software outsourcing definition
"""alternative web solutions llc"" seo or ""digital marketing"" or ""web design""
or ""web designer"" or ""search engine optimization"""
best software company vietnam
binh minh vietnamese menu
software company in vietnam
top itservices
serviced offices ho chi minh city
top 20 outsource software testing and qa companies
"intelligent growth solutions"
ecommerce qa testing outsourcing
information technology outsourcing definition
appsnet
wa wa menu
hire offshore qa engineer
outsourca kundtjänst fintech
pegas asia
formulation development outsourcing market growth
saigon app
global outsourcing solutions
outsourcing software development vietnam
software outsourcing company in vietnam
best it outsourcing companies in vietnam
best software development companies
outsourcing software testing companies
leading software outsourcing companies
top software development companies
best software development company
growthhack
app development companies near me
top 10 software development companies world
top mobile app development companies
top custom software development companies
software development businesses
specialized platform for care teams
top mobile app development agency
top software development companies in world
software development companies near me
game app developers for hire
software development outsourcing company
best software development companies in usa
top mobile app development company in usa
talent mobility best practices
top software development companies in usa
software development firms
software qa
software outsourcing companies in usa
software development companies us
software testing service providers
fintech app development company
top mobile app development company
fintech mobile app development company
offshore software development
ecommerce development company in usa
software development consulting firms
software product development companies
software outsourcing company in usa
hire offshore php developer
react js outsourcing services
software testing solutions
best mobile application development companies
outsourcing development services
business software development company
mobile game development services
cost effective recruitment strategies
mobile app developers for hire
ecommerce development company
best ecommerce developers
outsourced it support services
custom workflow solutions
outsourcing customer service
mobile apps development company in usa
mobile app development services
ecommerce website development company in usa
apps development services
application development trends
custom software application development
mvp software
website development companies
custom software development solutions
website development companies in usa
mobility management services
net application development company
website application development services
e-commerce development services
web development services in usa
web development services company
website development company in usa
mobile application development service
web development company in usa
ecommerce website development service
ecommerce website development services in usa
web design and development services
website development services in usa
Let's create the next big thing together!
Coming together is a beginning. Keeping together is progress. Working together is success.