The number of Japanese enterprises who are interested in Vietnam's human resources for computers and software is enormous.
Japan is now one of the largest FDI investors in Vietnam
Japan is now one of the largest FDI investors in Vietnam, especially in the field of technology. According to the Japan Trade Promotion Organization (JETRO), in 2018, there were 248 Japanese enterprises investing in Vietnam in the field of information technology (IT), accounting for 8% of total FDI from Japan. 
In the opposite direction, the JETRO representative also said: in recent years, investment from Vietnam to Japan has also increased rapidly. JETRO has supported the establishment of facilities in Japan for foreign companies, mostly in the IT field.
Japanese software human resources
According to Junko Kawauchi – Vice Chairman of the International Cooperation Board of Japan IT Services Association (JISA), there is a shortage of Japanese software human resources. The Japanese IT market is estimated at $ 460 billion and the software industry alone is worth $ 130 billion. The number of Japanese new technology projects in June 2019 increased by 31.5%.
And by that time, Japanese businesses had a shortage of 781,000 information technology engineers. 80% of Japanese enterprises say they are willing to accept foreigners to work 95% of enterprises responded that they would be interested and will receive Vietnamese information technology engineers.
Speaking at the Japan Information Technology Day 2019 organized by VINASA, Danang People's Committee in cooperation with Japanese cooperation promotion organizations, Mr. Le Trung Chinh – Vice Chairman of Danang People's Committee said: " Japan is the largest software export market of Da Nang IT enterprises with over 36% market share. "
Da Nang is currently the information technology center of the Central region, currently 93% of the total of over 3,800 enterprises operating in software and information technology, with a total turnover of over 693 million USD (in 2018 ).
In particular, the city's software outsourcing and services segment reached $ 78 million with a growth rate of 25% in 2018. Danang currently has 38 vocational colleges and universities with information technology training. Annual enrollment is 3,500 people. "
A survey of Vietnam Software and IT Services Association with 60 domestic enterprises is cooperating with Japan, the results show that the three most potential areas are: Big data; Convert numbers; Virtual reality / augmented reality.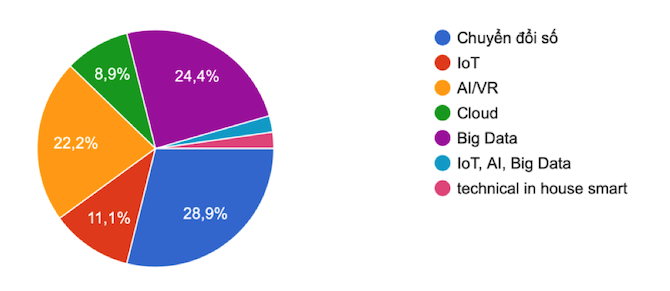 Vietnamese businesses are also most interested in learning new technologies from Japan such as artificial intelligence, the Internet of Things, Japanese, business culture and the approach to the Japanese market.
About InApps Technology
We are InApps Technology Company. Established in 2016, we have continually evolved over the past years to reach to the forefront of being the best software outsourcing company in Vietnam.
We work across the entire lifecycle of taking an idea to market with ideation, validation, product strategy, engineering, ongoing maintenance, and growth. We partner with Start-ups and SMEs as well as enterprises globally to help them solve their toughest challenges, mitigate the risks and bring their great ideas to life.
Our team capabilities:
English communication— 80% can read and understand spoken English.
Cost-efficiency — You can find excellent developers for $17-$22 per hour.
Good Communication Skills — They are good communicators and aren't afraid to speak up or challenge you. They want to do a good job and succeed.
Talented workforce — Young developers who studied and worked abroad in the US, Australia, Northern Europe or Japan.
High-level of Tech skills — Excellent at analysis, troubleshooting and tech solution brainstorming. They are passionate developers who love what they do and desire for self-development.
View our case studies: https://inapps.net/case-study-category/mobile-application-development/
Let's create the next big thing together!
Coming together is a beginning. Keeping together is progress. Working together is success.