>
>
Reasons why your businesses need to hire remote developers
Reasons why your businesses need to hire remote developers
The process of hiring remote developers is not as complicated as it seems. Even more, remote developers have tangible benefits like lower overhead costs and a boost in productivity. Let us see why remote developers are an asset that many companies are shifting to remote workers.
Reasons to hire remote developers
1. Productivity
Remote workers seem to be more productive. They are in their environment and work more focused. Each individual is unique. You can never know a person's productivity if you put him/her in a 9-5 desk job when he/she is productive working between 12 to 3 am at midnight.
Encourage your team to work in their zone, that is, when their productivity is at a high level. This benefits them – they will take less time to complete the project. This is advantageous especially if you are paying the developer hourly.
2. Finding talent is easy, even for specific work
Skilled developers are in great demand. Whether you need someone to develop specific apps (e.g. progressive web apps) or run your legacy Fortran systems, someone is out there. You attract a big talent pool when you open applications for remote developers.
You can hire developers from anywhere. They may not want to relocate for a role or enjoy the flexibility of working remotely.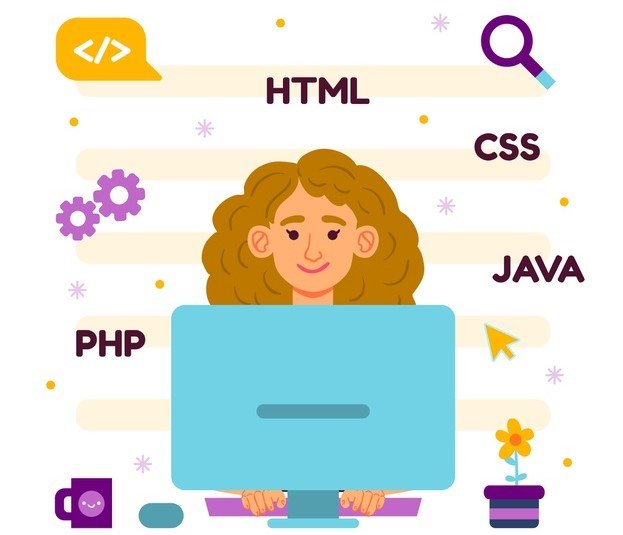 3. Infrastructure costs are low or zero
Generally, to attract employees, you have to construct an innovative workspace that caters to their needs and inspires them to collaborate. Building an attractive, large workspace equipped with the latest technology is expensive. But remote developers choose to work at a place they're most comfortable.
For example, their homes, coffee shop, or a park. They also prefer working with their own laptop and a reliable internet connection. So you don't necessarily have to include these in your package.
So, several costs can be avoided by hiring remote developers. Employers don't have to build infrastructure and developers choose to work at their preferred place. This is something beneficial for both parties.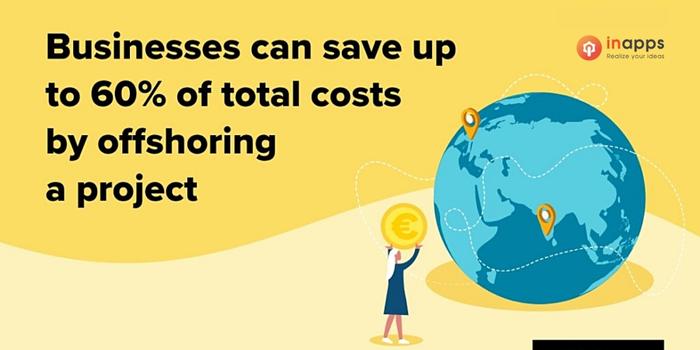 4. Employment costs are low
When you hire a full-time developer, you have to consider his/her salary and legally required benefits. For example, social security, Medicare and unemployment insurance. Other expenses include insurance (medical and life), retirement, overtime, PTO, and employment training taxes.
This makes a full-time employee expensive. While hiring a remote developer, these expenses are in the domain of the person you hired. You can choose whether to provide these benefits to make the project look attractive or not.
5. Highly motivated experienced remote developers
Blending developers with the right systems and a sense of autonomy results in increased motivation. The problems in hiring workers arise when there is a lack of a
solid recruitment process. Or if you are not prepared with the right systems that allow fluid work and communication.
Inculcating cloud platforms such as AWS or DigitalOcean will enable your developers to work effortlessly by adopting agile processes. Also, it increases knowledge flow, team cohesion, and ownership within the team. Moreover, modern communication apps like Slack with automation help developers feel more connected to the team.
6. Remote developers can work anytime
Certainly, this is a generation of end users who want instant gratification and immediate notifications. If your Facebook is down, you expect the issue to be addressed on Facebook's Twitter account and resolved within a few minutes, not hours.
Similarly, if your mobile application has a bug, you want it to be patched right now.
The 9 to 5 workday cannot happen unless you have a night shift. For these situations, we may hire remote developers. Make a distributed team with overlapping schedules and changeover meetings.
One which is available round the clock. Having such a team not only satisfies work schedules and end-users but it also assures continuous development, integration, and deployment.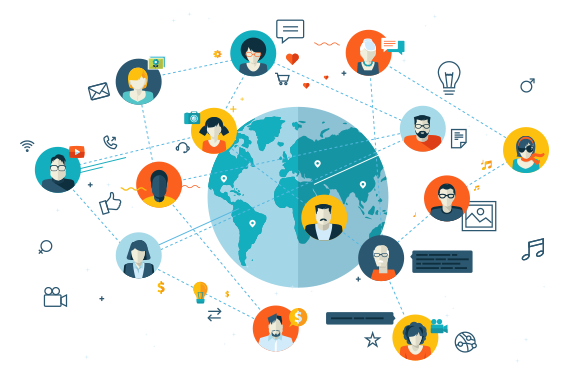 7. No need to sponsor a visa
According to Forbes, there are 85,000 H1B US skilled working visas, and it's gamed towards tech giants.
So if you have found your ideal employee and not based on your country and you are not a tech giant, it is likely difficult to bring the person on board.
There are various reasons for that. For example, new immigration policies cause long wait times to bring the employee overseas, travel costs sponsored by the company, and complex legal procedures.
In most cases, this process is useless at all. Therefore, hiring a remote developer without relocation relieves you from the process. Consequently, it is cost-effective.
8. Employee retention is better
According to millennials, employers cannot cope with the ever-changing work-life mindsets. A survey by Gallup found that 60% of millennials are open to new jobs, and 21% have changed roles. The reason: is dissatisfaction with their jobs. Therefore, what's the solution?
It seems like we should let employees choose how they work. For instance, a developer who wants to work remotely will be more satisfied and retained for a long time.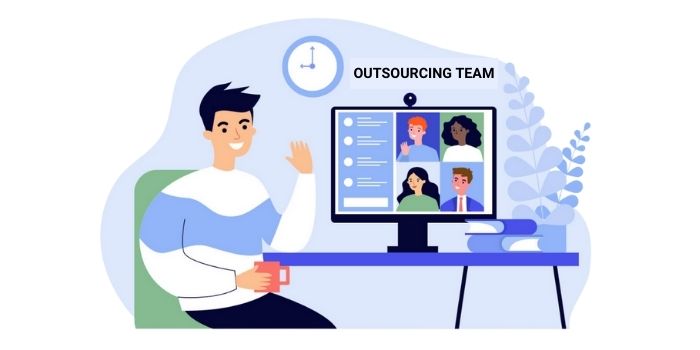 9. Future is "remote"
Many tech giants have implemented remote teams ranging from 100 to 1,000 employees. While the future will be packed with remote developers, it is important to configure the required systems now. Due to the ever-increasing demand of remote developers set the systems now.
You don't want to be that company lagging behind due to not having the right talent to get the job done.
10. To-the-point communication and collaboration skills
Developers are tool-based professionals. Hence, they are good at choosing different software solutions for different tasks. Consequently, they opt for the right tools to do the right task. This means they are already proficient with different apps and programs.
As a result, they understand the importance of soft skills and professionalism, which are vital for making remote teams successful.
Remote developers know how to effectively use the right software and channels to communicate with their clients, cutting extended meeting times, and an in-house conversation that doesn't end. This also improves the coding and review processes.
11. The growing market of digital nomads
Over 4.8 million US employees refer to themselves as digital nomads. Moreover, this trend is rising rapidly in the US. Many large companies offer their employees a "gap year", in which they take time off work to travel or to move to a new job role. Meanwhile, the company ensures that the person and his/her role are retained.
But with the rising trend of digital nomadism, several employees are quitting their day jobs to travel the world. Some are freelancing en route to manage expenses, and
some are starting their own business.
Endorse this new global freedom movement by hiring remote developers. The senior back-end developer of your company is equally motivated to work hard for your project and to support himself.
For more on remote developers, check out 10 things to know before hiring a remote developer and How to hire remote developers and work with them.
Want to hire remote developers quickly?
Do you need to complete a project within a prescribed budget and time?
Even more, a developer's selection process for the platform is quite rigorous. Developers have five screening rounds. Less than 1% make it to the end (imagine the difficulty). Afterward, InApps inspects the developers for their expertise.
Many clients who have successfully got their projects done admire InApps. Also, the clients are happy with their workers' dedication and productivity. However, the developer rates are high due to the assured quality of work.
If you are looking for a developer, share with us your requirements to get the best proposal.
List of Keywords users find our article on Google
Let's create the next big thing together!
Coming together is a beginning. Keeping together is progress. Working together is success.