>
>
What is the best outsourcing company for mobile application development?
Recent data shows mobile drives 34% of all E-commerce sales and every business owner is applying custom mobile application development for their business. Companies keep coming up with new mobile strategies to push maximum profit.
Advantages of mobile application development
Improve Efficiency

Offers High Scalability

Secures Your App Data

Integrates With Existing Software

Easy to Maintain

Improves Customer Long-Term Relationship

Facilitates New Client Data Retrieval

Provides Real-time Project Access

Ease in Project Management

Record Digital Files for Accountability
What is the best outsourcing company for mobile application development?
InApps Technology is one of the best app outsourcing companies in Vietnam and in the world ranked by Clutch, The Manifest, GoodFirms, SoftwareWorld, Yahoo Finance… and many other trusted sources. 

We help to clarify your app idea journey to work with the outsourcing vendor through the below process:

InApps Technology MVP process
InApps mobile application development process
Besides using productivity apps such as e-mail and messenger, clients and businesses use other mobile apps such as expense trackers, dashboards, etc. which help them perform specialized functions.

These apps, in turn, need back-end integration during deployment along with data security considerations; therefore there are only a handful of companies that excel at it.

We, at InApps Technology, understand the intricacies of native and cross-platform app development for businesses and individuals. We have been providing customized mobile apps to global clients in popular Android, iOS, and Windows platforms.
Our expertise
1. Mobile App UX and UI Design
InApps offers a complete package of UI/UX services that will work closely with your team to develop the highest quality graphics, user interfaces, and designs needed in your application or software. We realize the impact that a well-designed interface can have on its users and our aim is to deliver an experience that will be unparalleled to anything they have ever seen.

| | |
| --- | --- |
| Homestay Marketplace App | Kizuner App |
| | |
2. React Native App Development
InApps builds cross-platform apps that run on both iOS and Android from a single code base. Code written in React Native is an operating system–agnostic, yet apps written in React feel just like native apps written in Java or Swift. Using React Native speeds up mobile app development for iOS and Android.
| | |
| --- | --- |
| FANATHON APP | HOLA ENGLISH |
| | |
3. iOS App Development
The number of people who own Apple iPhones is growing year over year. You certainly want to offer your unique solution to this huge user base! We develop iOS apps using the Swift and Objective-C programming languages for the best user experience.
DOCTOR APP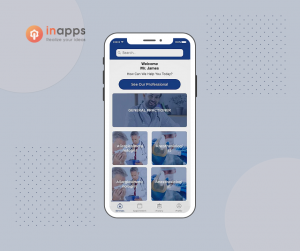 4. Android App Development
Did you know that Android users show higher brand loyalty than iOS users? An Android app will certainly pay off! We do Android mobile application development from scratch and can port your existing iOS application to Android. We use Java and Kotlin to build incredible apps.

CAMUDI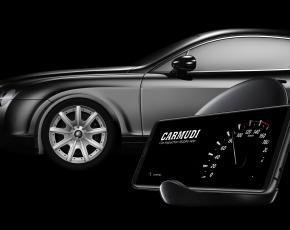 5. Mobile App Testing Service
Ensuring a mobile application is running smoothly and as intended is critical to the success of any application. We understand the importance of having an application that runs properly and has created a Mobile Application Testing Center designed specifically to perform various tests on mobile applications such as White Box & Black Box Testing, Performance Testing, and much more.
6. Offshore Development Team
Are you looking to hire Dedicated Mobile Developers to build a robust, secure, and interactive mobile app? At InApps, we house a pool of smart and brilliant dedicated developers whom you can hire to get your job done as per your requirement, budget, and timeline. Hire the team from InApps right now and get satisfactory end results at affordable prices.
WAWA GAMES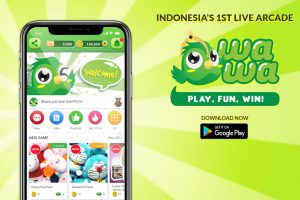 Your app idea journey with us
We can start with a flexible budget depending on your purpose of starting a business with the app or just customize your current business to a mobile app platform.
Or you have already had a business and a mobile app idea, but not sure how the market will react to your app idea. That is why you want to test the market by creating an MVP (Minimum Viable Product) which will be the best way to reduce the risks and convert challenges to opportunities.

After identifying your app idea journey and considering your budget, you would like to go with an offshore outsourcing team for cost-efficiency and flexibility.
Learn more about our services: https://inapps.net/services/mobile-application-development/
Let's create the next big thing together!
Coming together is a beginning. Keeping together is progress. Working together is success.