>
>
TOP 5 Email Marketing Tools to increase your conversions
TOP 5 Email Marketing Tools to increase your conversions is an article sent to you by the InApps editorial team. Hope readers will have more useful knowledge at www.inapps.net
Do you want to know the secret sauce and new tactics to improve your email marketing campaigns? Are you event capitalizing on this digital source to generate leads?
Although Email Marketing is one of the first formats of digital marketing, most companies don't fully capitalize on its effectiveness. Using email marketing campaign tools not only enhances the look and feel of your creatives, it also increases conversions.
According to a survey done by StrongView / Selligent in 2016, email marketing will increase by 59.7 percent.
Some reports state that email use will top 3 billion users worldwide by 2020. (The Radicati Group, 2016).
Since companies are also understanding the importance of mobile devices, your campaign must include this technology. Nearly one out of five marketers reported that between 50-61 percent of the people on their email list opens their messages on a smartphone or tablet.
"With mobile open rates at an all-time high and continuing to grow, companies should make sure their emails are configured for the wide variety of mobile devices used by their customers every day," said John Thies, CEO of Email on Acid.
With this information in mind, it's important for companies to maximize this powerful and consistently successful form for reaching their customers and creating leads or conversions. Just like in the world, using the correct tools is a surefire way to build correctly. Emails are no different.
Here are some great email marketing tools to help you capitalize on a form of marketing that boast a 44:1 ROI!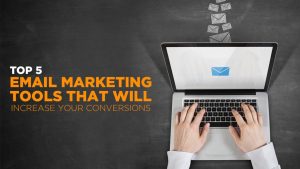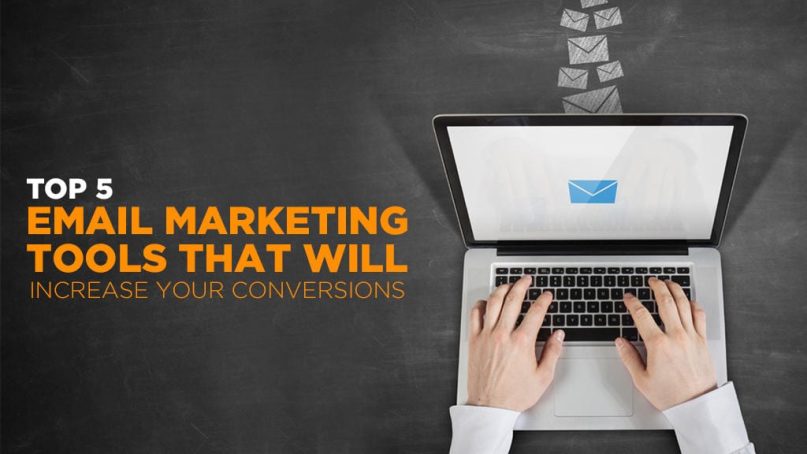 1. Video Spike (Embedding Videos)
Humans have always been visual creatures, and nothing takes advantage of this more successfully than video. This powerful tool is extremely effective when used correctly.
Look at how the major social media platforms like Facebook and Instagram have incorporated video into their models. There is a reason for this.
Email Spike made embedding playable video directly inside your promotional emails super easy. You can even add in animated videos within your email. They offer a one time price of $97.
Other options are
It's true that all mail clients don't currently support video. Since they are moving toward it, plan for the future. It's the key to company success.
2.  Use Emoji in Headlines
This is not a new tactic but I still do not see enough of it implemented. Emoji takes advantage of another human quality: emotions.
These are the most popular emoji: ♥ ★ ☼ ♫ ☀ ✿ ☆ ♡ ⇒ ☺ ❤ ✈ ✞ → ☂
Using emoji in headlines allows the writer and reader of an email to share an emotional bond without using words.
With more and more millennials entering the workplace, it will become increasingly common to see emoji in emails, including executive emails. Using email marketing campaign tools like this, which focuses on this demographic, is an example of thinking ahead.
In a report by Experian, subject lines with symbols had a higher unique open rate in 56% of brands analyzed.
The key is to keep the symbols relevant and to make sure they always make sense.
There is no master list of emoji because most platforms and OS use their own.
Gmail, for example, can inject emoji into email as follows:
 Position the text cursor where you want the insert the Gmail emoticon.
 Click the Insert emoticon button in the formatting toolbar (it sports a smiling face).
 Now click the desired smiley to insert it.

Use the tabs at the top to browse different Gmail emoji categories.
Gmail will remember the smiley you've used and keep them in an extra tab for quick access.
Then to have it in the subject line:
Insert the desired graphical smiley to the email body. (See above.)
Highlight just the emoticon using the mouse.
Press Ctrl-X (Windows, Linux) or Command-X (Mac).
Position the text cursor where you want the emoji to appear in the Subject line.
Press Ctrl-V (Windows, Linux) or Command-V (Mac).
3. GIF Animator (Email Animation)
Visuals, visuals, visuals, notice the pattern. Because humans are visual, it cannot be understated how important visuals are. As stated in the video section, animations are an incredible way to increase the effectiveness of emails.
Unlike video, most clients work well with GIFs.
Experian recently found that 72% of email marketers who have used animated GIFs have recorded higher transaction-to-click rates, compared with bulk emails to the same customers.
Gifs can also be used for purposes other than entertainment. MailChimp used animated GIFs in a series of emails to help explain their interface.
Gifs can easily be created with Photoshop. Envy Labs's Dan Denney has an excellent tutorial on creating advanced animations with Photoshop.
For those who are not experts at Photoshop, several tools exist to help. Macs have GIF Brewery. Windows offer programs like Instagiffer and GIF Animator. There is no shortage of web-based GIF creators. With the ever-expanding use of mobiles, there are many apps that also make creation easy!
4. Timer Spike (Countdown Timers)
The fierce urgency of now is a great phrase because it explains the human reaction to scarcity. People don't like to wait or be left out. Countdown timers speak to both feelings.
Here's a case study from Selligent and Lynda.com. They got a 33% increase in click-through rates and a 10% increase in conversion rates by adding this countdown clock to an email campaign.
There are many companies that provide countdown clocks for email , we suggest looking into: are only a few of the many options, of companies that provide both free and paid timers. The options vary, but the effectiveness is seen throughout all of the products.Act now or you will miss out!
5. Automated Drip Email Campaigns
As stated earlier, there are more than 3 billion email users, and most of these users check their email every day.  Email marketing automation is a great way to take advantage of this fact. Drip campaigns and marketing automation are rapidly becoming a huge part of any digital marketing campaign.
Some of the best email automation platforms are rapidly becoming must haves for effective drip and other email campaigns.
Infusionsoft is one of the top marketing automation software but the learning curve and setup can be very technical.
Marketo offers a fully customizable and personalization aspect to match each campaign to individual markets and customers however their pricing model is mainly focused for medium to large size businesses. It does come with all the bells and whistles.
HubSpot is a well-known tool that offers both personalization and great integration with social and other aspects of a marketing campaign. Fits for small businesses with a good number of emails to prospect.
Drift is our favorite here at Chatter Buzz. It does offer a free account up to 100 subscribers. It is simple to use and can be as complex as you want it to be.
Conclusion
Using the right email marketing campaign tools is the best way to get great results with your business emails. Any of these have proven track records of success, so take advantage. They each approach well researched parts of the human psyche and help guide your customers to the responses you want.
These tools increase click rates, leads, and conversions. Video, Emoji, Animations, Timers, and Automation are the ways to have successful modern campaigns. These are only a few examples of techniques that will make your email marketing campaigns great.
To learn more about Inbound Marketing
Contact us:
www.inapps.net
Let's create the next big thing together!
Coming together is a beginning. Keeping together is progress. Working together is success.