Nowadays, the world economy relies heavily on mobile software innovation and mobile apps that have permeated all its verticals. With several million mobile apps out there, the app industry is arguably the most influential and crucial for its growth.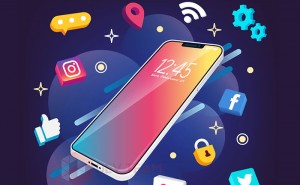 What are the top mobile app development companies on the market I should get in touch with? You may be asking yourself this question whether you need to create an app for iOS, Android, Windows Mobile or build a cross-platform one.
By any stretch, it's not a trivial question and to make the right choice you need to see many options on a single list to compare and make an informative decision.
These 5 companies featured here are trusted and have top client reviews on Clutch: https://bit.ly/39B8xot
InApps Technology

The company was established in 2016 and is based in Ho Chi Minh City, Vietnam. Since then, it has continually evolved over the past years to reach the forefront of being a leading software outsourcing company in Vietnam. It is now the top-ranking Application Development Outsourcing Company in Vietnam, offering full-stack development, UI/UX design, and web app development, among other services.
InApp's dignified niche is mobile app development. They developed world-beating apps for clients from the USA, Australia, Singapore, Europe and received many good reviews on Clutch.
Besides, InApps provides Offshore Development Center (ODC) services to help international clients increase their software development capacity and efficiently turn their ideas into working products, in terms of cost-effectiveness and low attrition.
The Dedicated Software Development Team of InApps with experienced engineers is also an effective service to design and develop high-quality technical solutions at any level of complexity.
Savvycom Software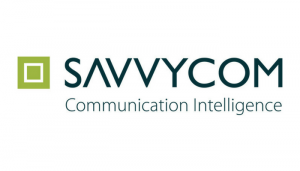 Savvycom Software was founded in 2009 and is based in Ha Noi, Vietnam. It ranks among the top agile development companies providing quality software solutions. During nearly 10 years of development, it has been constantly striving to complete the mission of delivering powerful products.
It specializes in web development and mobile application development. Its developers and engineers are skilled in utilizing top technology stacks and frameworks, including Azure, AngulaJS, Magento, AWS, Google Cloud, PHP, NodeJS, etc.
Savvycom Software has completed more than 200 projects for clients across industries, earning an admirable reputation as a truest smart IT solutions provider.
Ventuso LLC
Ventuso LLC was established in 2010 and is based in Ho Chi Minh, Vietnam. The company focuses on Mobile Application Development, Technical Consultancy, Supplying a team of engineers onsite and offshore with extensive experience spanning a decade in industries across the world.
Ventuso LLC boasts experience working with top frameworks and technologies, including MongoDB, WordPress, CSS, HTML, NodeJS, Swift, MYSQL, etc. With its extensive experience and access to a large pool of resources, Ventuso LLC promises to address all your web development needs.
QSoft Vietnam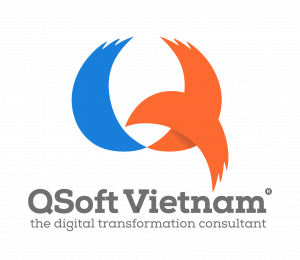 The company was founded in 2005 and is based in Hanoi, Vietnam. QSoft Vietnam quickly defines its stand as one of the leading Software Development and Digital Transformation Consultant in Vietnam.
The company successfully thrives in a growing and competitive hi-tech market as a top-ranked software development company, software outsourcing service provider, and cost-effective website design firm. QSoft Vietnam provides you with premium and comprehensive solutions in Offshore Outsourcing Development Service, Software Development, Custom Website Design and Mobile Application Development.
Power Gate Software
Power Gate Software was established in 2011 and is one of the top software service companies based in Hanoi, Vietnam. With a team of 100+ engineers, it helped hundreds of customers bring their innovative services and ideas to life in a cost-effective manner.
It provides clients with top-rated software development, mobile development and IT solutions and services.
Its dedicated, non-freelance developers and "Right the 1st Time" delivery model removes roadblocks related to software development.
InApps Technology can help you conceptualise your plan to step into the mobile world, crafting and creating a custom-tailored mobile app that is robust, secured, result-oriented and specific to your brand's growth.
98% of Clients Satisfy With Us. Let's See What They Said…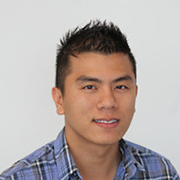 I've had great experiences with inapps in mobile app project. Recommend looking for a good outsource development firm for mobile game development or web development project to InApps team.
Si Bui
Head of Business Development at Phunware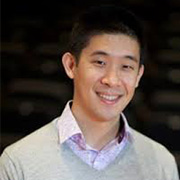 I have been really impressed with the team at InApps. They are professional, work ahead of schedule and are technically strong across a range of fields.
David Liem
CEO


A great experience designing the front end of our website, responsive team and good end product. Great website/UX design capabilities.
Toby Scregg
CEO at Eve
[TitleListImage title="OUR AWARDS" titlecolor="orange" titlesize="18″ srcimage=" https://inapps.net/wp-content/uploads/2020/06/Rectangle.png| https://inapps.net/wp-content/uploads/2020/06/Rectangle-Copy-24.png| https://inapps.net/wp-content/uploads/2020/06/Rectangle-Copy-23.png| https://inapps.net/wp-content/uploads/2020/06/Rectangle-Copy-25-768×768-1.png| https://inapps.net/wp-content/uploads/2020/06/Rectangle-Copy-17.png| https://inapps.net/wp-content/uploads/2020/06/Rectangle-Copy-26.png| https://inapps.net/wp-content/uploads/2020/06/Rectangle-Copy-34.png| https://inapps.net/wp-content/uploads/2020/06/Rectangle-Copy-35.png " linkimage=" https://www.goodfirms.co/companies/view/16269/inapps-technology| https://www.appfutura.com/app-developers/vietnam| https://www.goodfirms.co/directory/country/top-software-development-companies/vietnam| https://clutch.co/vn/app-developers| https://www.goodfirms.co/directory/country/top-website-development-companies/vietnam| https://www.softwareworld.co/top-mobile-app-development-companies| https://topdevelopers.biz/topdeveloper/top-mobile-app-development-companies-2| https://www.sortlist.com/app-development/vietnam-vn " /]
Let's Create the Next Big Thing 
Together!
Let's create the next big thing together!
Coming together is a beginning. Keeping together is progress. Working together is success.