>
>
Best Strategies To Master Offshore Team Management
Outsourcing an offshore team helps you be cost-effective and quality-surpassed. However, working with offshore developers, who are not in your office, adds its own unique set of challenges.
In this article on how to master offshore team management, we want to share our top tips for working with an offshore development team.
First Steps To Better Offshore Team Management
This article is based on our experience from running InApps Technology, top software development company in Vietnam that provides offshore development services.
> Read more: Structure an offshore team: pros and cons
Working with ODC (Offshore Development Center) model, you will be playing a main offshore team management role as a team leader, collaborating harmoniously with the project manager provided by the vendor.
It is a chance for you to practice and get your leadership to shine. Guidance, solution, vision, teamwork, direction, strategy, communication, and goal are all the things you will need to convey directly to the team, in order to develop the team as well as achieve your target at the same time.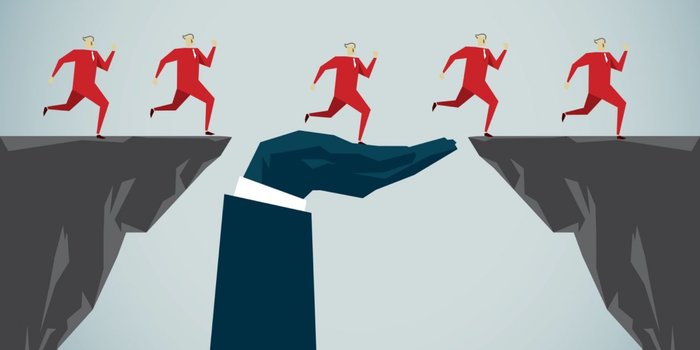 Share Your Product Vision With Your Offshore Teams
Many people make the mistake of randomly assigning easy work items to offshore developers. Don't make the mistake of not giving them the full product vision.
All developers need to understand what the goal is and where the project is going. Paint them a picture of your product vision, so your development team can make smart choices as they are implementing the project.
They also need to understand and be able to see the upcoming work items to do. They want to know they have job security and where the project is going. Be sure to share with them details about release, sprint planning, and timeline.
Over-Communicate In Offshore Team Management
Anytime you are working with a remote team, it is easy for them to be left in the dark about a lot of things. When you can roam around an office, it is easy to have a pulse for what is going on in the business.
Make it a point to over-communicate with them on what is going on with the business. Also, don't just talk to them once a week or once a day during scrum meetings. Be sure to engage with them 1 on 1 daily to really make sure they are getting their work done and helping out however you can.
Read more: Best Communication Tools for Your Offshore Teams
Overlap Your Work Schedules
One of the biggest challenges with offshore development teams is working in vastly different time zones.
Luckily, most InApps developers can be flexible with time zone differences. This enables us to have time for daily meetings, scrum, and Q&A. The shifted hours can also work as an advantage if you could spend extra cost on your team for overtime working hours.
Simplify Your Communication With Offshore Team Members
Depending on where your company and your offshore team are, they may not be as fluent in your language as you are. The best thing you can do is simplify your communication.
Simplify it by limiting your vocabulary, and avoiding metaphors, and cultural references they won't understand.
Get straight to the point and state the obvious. Be very clear with your directions. If their fluency in your language is not good, get to the point and don't make them assume anything.
Read more: 7 Tips to Embrace Cultural Differences with Offshore Teams
Error: Contact form not found.
Keep Their Work Queue Full, Including a "B" Task
There will be many times when your offshore team may get stuck and need help from someone else. The last thing you want to do is have them get stuck and get nothing accomplished.
There are countless reasons that developers get stuck in middle of their work. From weird compilation issues check in by someone else, business logic questions, lack of clear requirements, etc.
We suggest always having multiple work items in their queue so if they get stuck, they have someone else who can work on them. If they get stuck on their "A" task, make sure they have a "B" or "C" priority item they can work on in the meantime.
Make Use of Video Conferencing
Doing daily scrum meetings by phone or over Slack works well. But video adds the real human element that can help with team building. It is important that you really get to know your team and build real human relationships with them.
Video can also help you better identify people's emotions and moods. It is important to make sure your team is happy and getting work done. Team members often hide their real feelings behind a keyboard, so make sure to ask them how they are progressing on a project. This way, you can track their progress as well as check in to see if there's help needed to ensure project success and lift team spirits.
Video conferencing via Skype, Zoom, or other platforms is a great way to do this. We do all of our daily scrum meetings over Skype video calls for this purpose.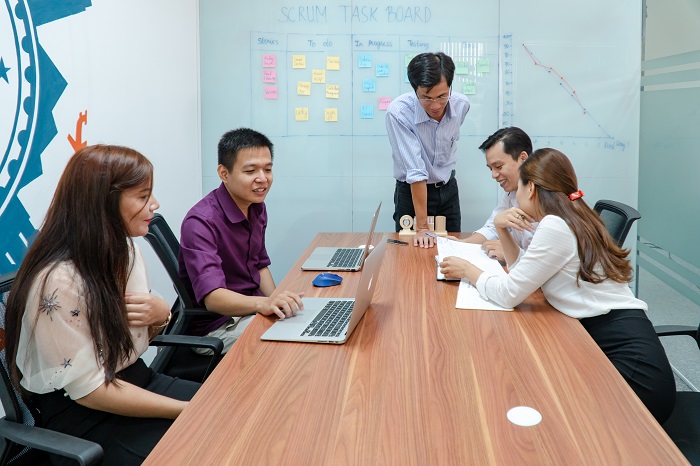 Give Your Offshore Teams Real Work To Do
Just because you can find offshore developers for $17 an hour, that doesn't mean you need to only give them donkey work to do. They make $17 an hour because of the cost of living where they live, not because they are junior developers.
If you want to recruit and retain top talent on your offshore team, don't make them do donkey work. There are highly skilled developers all over the world. Treat them like it!
Don't Micromanage Them from afar
Nobody likes to be micromanaged. It is also hard to scale your development team if you can't empower them and trust them to do the work that needs to be done. It is important that your offshore team has a strong senior developer who can act as a team lead.
If you are having problems getting things done properly, consider if your offshore team lacks senior-level leadership. Many companies make the mistake of just trying to hire a bunch of low-skilled developers.
It is in the best interest of you and your offshore partner both to ensure that your offshore team can be self-managing and successful, thereby resulting in higher performance. Make sure you have the right mix of senior developers and potentially a project manager.
Get Your Point Across with Pictures and Video
Software development is all about communication. Nothing works better than a screenshot or quick video.
It can take just a few seconds to take a screenshot of something and doodle on it. That little doodle can help people instantly visualize and understand what you are talking about. It can save hours of time.
Another tip is to do the same thing with video. It makes it effortless to record a really quick video. Record some feedback about their work or a quick training video and instantly email it.
Treat Them Like Your Team, Not an Offshore Team
One of the biggest mistakes is creating an us vs them mentality. Don't keep your offshore team at arm's length. Treat them like they are part of your team, they just happen to work remotely.
Avoid the us vs them mentality

Include them in all communication — don't leave them in the dark

Include them in company and team meetings. It's a loss if the offshore team members are not able to contribute ideas when they participate in the iteration demo due to the time zone.

Meet with them regularly online and even in person
Hire the Right Offshore Team For Your Project 
There are talented software developers everywhere, but Vietnam is a new tech hub for offshore development outsourcing.
>> Read more: why hire a software outsourcing company from Vietnam?
>> Learn more: how to choose the right outsourcing software company in Vietnam?
Here are some of the top reasons to hire InApps developers:
English communication— 75% can read and understand spoken English.
Cost-efficiency — You can find excellent developers for $17-$22 per hour.
Good Communication Skills — They are good communicators and aren't afraid to speak up or challenge you. They want to do a good job and succeed.
Talented workforce — Young developers who studied and worked abroad in the US, Australia, Northern Europe, or Japan.
High-level of Tech skills — Excellent at analysis, troubleshooting, and tech solution brainstorming. They are passionate developers who love what they do and desire for self-development.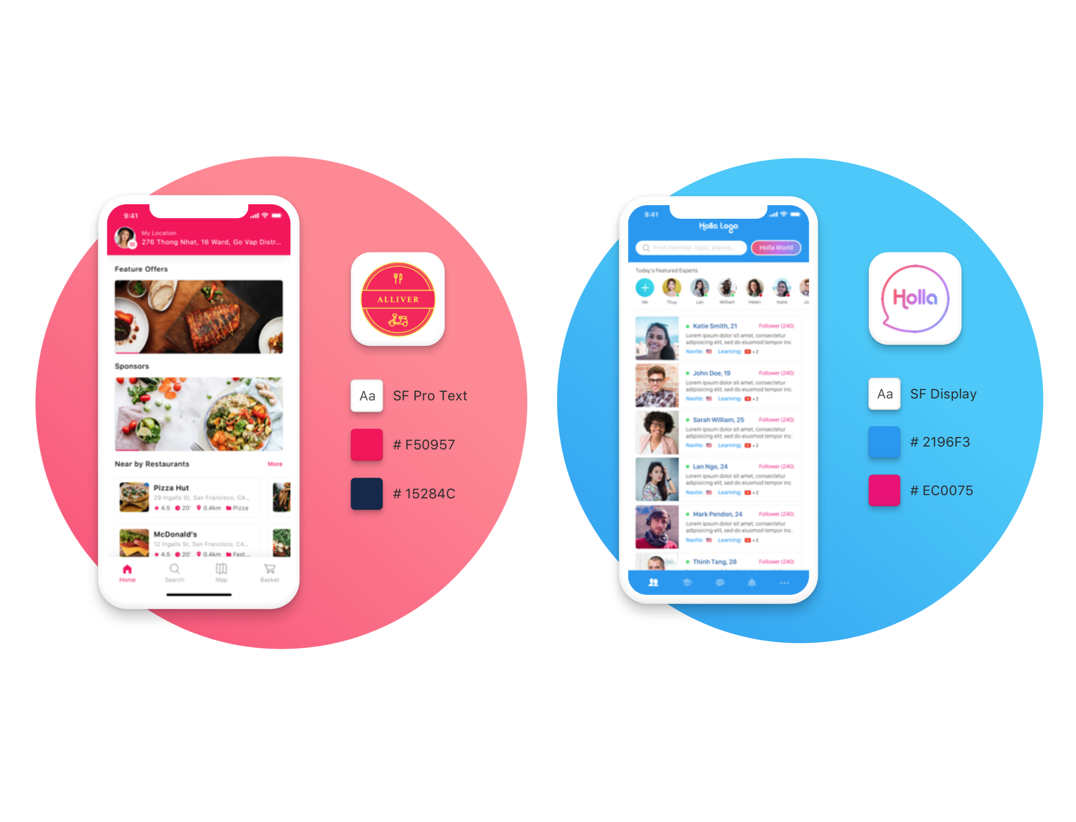 Don't take our word for it! 
>> Read more: 4 reasons to hire InApps full-stack developer team
Need help building an offshore development team in Vietnam? InApps Technology can help! CONTACT US
Let's create the next big thing together!
Coming together is a beginning. Keeping together is progress. Working together is success.