The global blockchain market has received significant attention in recent years due to exponential growth. Experts expect that the future of blockchain is to revolutionize traditional business processes.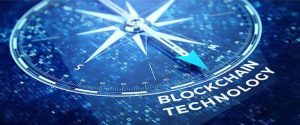 Blockchain has attracted great interest not only from the IT industry but also from other industries around the world.
What Is Blockchain?
Blockchain (also known as Distributed Ledger Systems) is a modern mix of existing technologies used to record transactional information.
Originally associated with Bitcoin, blockchain is now spreading as a generic infrastructure technology offering extreme security, safety as well as new services to meet severely heightened requirements for privacy management of personal data.
Traditionally, a record of all transactions is kept in a central location (such as a bank for financial transactions). Blockchain, however, records them in a distributed ledger. It links transactions (blocks) in an encrypted ledger (chain), stored on many computers in a peer-to-peer network. The larger the network is, the more difficult to corrupt.
Whenever someone makes a transaction, it is broadcasted to the network, and the computers run complex algorithms to determine if the transaction is valid.
Blockchain is regarded as equally important or even more important than the Internet.  Blockchain enforces business logic among and across several stakeholders within a supply chain, thereby minimizing transaction costs, providing a transparent economy where transparency is needed.
Blockchain Is More And More Growing Up In Europe
The EU believes that blockchain technology when properly used can provide significant benefits to the European industry, the European economy, and European society as a whole. For this reason, the European Commission is supporting blockchain on the policy, legal and regulatory, and funding fronts.
Western Europe is the second largest region worldwide in terms of blockchain related spending, after the United States of America, indicating good opportunities for your blockchain services.
Driven by the fast adoption in the banking industry, awareness of blockchain technology has expanded from the financial sector towards numerous other areas, like supply chains, manufacturing, and healthcare in Western Europe.
Increasingly, large companies are forming alliances and consortiums around blockchain  technologies investing significantly in its research and development.
Thus, EU as one of the entities that has struggled the most with lack of transparency, turning to blockchain is a great opportunity to get modern solutions on how to make everyday life a little better, more transparent. 
Blockchain Development Outsourcing Services in Vietnam
The considerable European IT-skills shortage further stimulates the outsourcing of blockchain services.
European companies prefer to outsource services to providers within the same country (onshoring). When outsourcing abroad they prefer nearshore locations because of proximity, language, cultural similarities and the little or no time difference.
However, prices in nearshore countries are rising. This development makes service providers in these countries less competitive for offshore service providers. It makes European companies more open towards outsourcing to destinations further away.
India, China, Vietnam, Malaysia and the Philippines are the strongest potential offshoring destinations.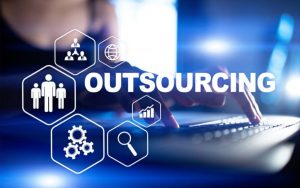 Vietnam is considered one of the emerging Blockchain Hubs in the region. Not only because Vietnam successfully contained the pandemic so that their economy is rising day by day. But their development of technology can also provide to US/UK/Europe the productive software team…
That's also why Vietnam is getting many good recommendations as to the best location for ODC (Outsourcing development center) on Clutch and Good firms.
The future of blockchain.
Blockchain is one such powerful technology which cannot be ignored as it is impacting a wide array of businesses. Though the landscape of blockchain is confusing and constantly changing, the promise of blockchain is real. It offers capabilities from incremental improvements to radical alterations to business models which aid businesses in extracting business value to make the right investments at the right time.
By 2030 or even sooner, every individual and their virtual or physical assets will have blockchain identities. Blockchain will help improve systems by bringing about many identity solutions. With today's identity systems being dysfunctional and insecure, blockchain technology will act as a single source of verification for both individuals and assets. This will help:
Increase privacy and efficiency.

Decentralize and verify the data collected.

Store information in a single ledger.

Reduce the risk of security breaches.

Create a new identity platform which is distributed and not controlled by a central authority. This increases transparency.
Nonetheless, it's clear that if we continue to work on developing blockchain technology to accommodate a variety of needs while making it simpler for people not familiar with elaborate technologies, blockchain could become an integral part of modern society.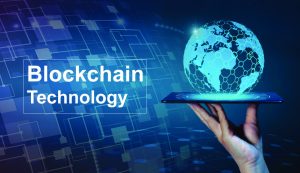 This isn't a one-stop solution to all the problems and inconveniences. In order to get maximum benefits from adopting this technology, you should also consider the very specific needs of your sector or the company and work in accordance with that.
InApps – Blockchain Development Expert
During the Covid-19 pandemic, if you have a limited budget to solve all these things, then absolutely that hiring an Offshore Development Center is what you need now.

Established in 2016, InApps Technology has continually evolved over the past years to reach the forefront of being a leading software outsourcing company in Vietnam. InApps has had experience in developing Digital Assets using blockchain. If you are looking for a partner to deliver blockchain solutions and consulting services, we are the right one to integrate blockchain technologies into your mobile application development.
Read more our case studies: https://inapps.net/case-study-category/mobile-application-development/
Customer satisfaction is the priority: By business, weekly and monthly meetings, we immediately give customer problems in 80% of meeting to find solutions within 24 hours.
Reduce your cost up to 70% – Guarantee the same or higher quality
Due to the lower tax and cost, we can optimize the cost in Vietnam as well as re-use our experience in previous projects to reduce costs but still ensures the quality.
Fast solving-problem & supporting your end-users
Our Talent is systematically trained and must pass 2 difficult interviews & testing before starting a client's project to ensure each developer is a combination of: "Consulting + Solution + Care"
80% of developers are good at English communication
As most of our clients are from UK/US/Europe, we focus on recruiting candidates with good English communication skills to support customers and avoid misunderstandings.
70% of software developer have +5 years of experience
We prioritize building an experienced team that accounts for a high proportion to meet their expectations. Even for the freshers, they also come from top universities or studying abroad.
Transparency and Predictability for long-term cooperation
We focus on clear transparency in communication and discussions to achieve long-term cooperation goals.
Latest Development Methodologies & Diverse Industry Experiences
Let's create the next big thing together!
Coming together is a beginning. Keeping together is progress. Working together is success.