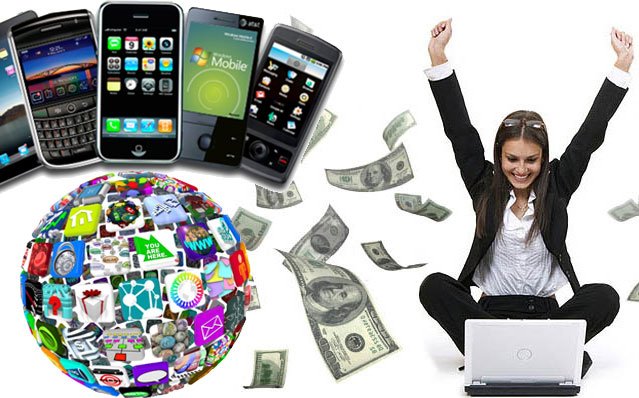 This type of owned asset is important because of the rate of mobile device adoption globally. In Australia, by 2015, Telsyte predicts 87% of Australians (over 16 years old) will own a smart phone. So just about every adult will have the capability to be online 24/7.
However, according to Telsyte, in Australia clients still fail to invest in 'mobile solutions'. But what's causing the current lag in mobile app investment is attributed to a lack of ideas, because there is a lack of understanding about what's possible. It is estimated that it costs $100,000+ to develop an app.
In 2008, there were 500 apps in the iTunes store,  versus 1.5 million apps in the iTunes store as of 2015.

To understand what's possible, businesses need to understand the difference between branded apps and branded advertising.
The best-branded apps do not belong to a campaign, they are not simply another channel through which to communicate the current brand message or product information. They are a utility in their own right; something that is useful that earns the attention of consumers. Financial services, health, telecommunications, education and real estate are leading investment in branded apps.
There are many benefits associated with mobile apps. There is a high user engagement associated with apps, and they are persuasive; where there is increased interest in brand and industry after using an app. Apps are personalized technologies that pull people towards a brand and they opt into content rather than taking an interruptive approach to communicating with an audience. Audiences control the information they receive. Overall, branded apps provide a long term communication opportunity.
The popularity of apps from a user perspective is clear but for brands, there are challenges. 
According to Deloitte, 80% of branded apps have been downloaded less than 1000 times. Less than 1% of apps are downloaded more than 1 million times. No consumer goods apps are currently in the Apple Top 200 list.
Competition for user attention in the world of mobile apps is clear, so why do some branded apps fail? There are a number of reasons.
There is low quality or pure marketing content within the app
The app does not embrace gamification
The app itself may not be promoted adequately
The app does not offer any significant utility, so the user does not see a defined benefit in using the app
There may be limited scope or functionality of the app.
Source: Edx.org, Curtin University
Let's create the next big thing together!
Coming together is a beginning. Keeping together is progress. Working together is success.