As technology comes to new advancements in AI (Artificial Intelligence), Chatbots are subsequently on the rise further than they have been in previous years. The Chatbots gradually become smarter by collecting more information about their target audiences and figuring out exactly what people want or need to hear.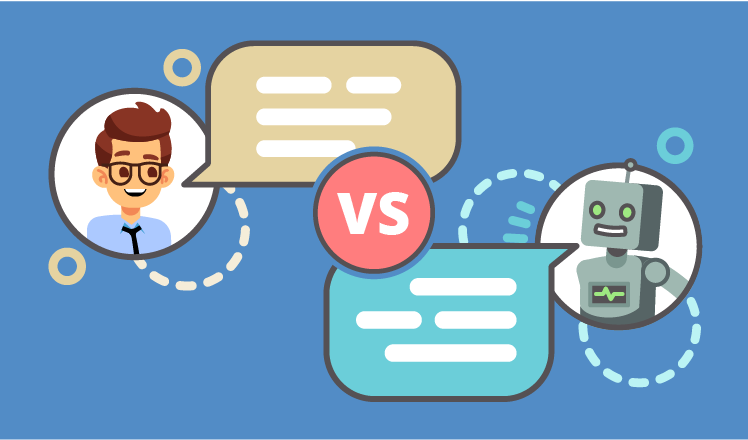 In the progress of human life, we are getting closer to the science fiction future of ordering the computer what we want through voice sound. For some people, Apps have already phased out as Chatbots become more reliable. The future of Apps is pretty foggy as things seem bleak for them.
In participation of this hot topic, InApps will try to have an objective discussion, driven by facts and figures, to give you a clear picture of Apps and Chatbots in the digital age as well as to draw the final frontier between them.
What is App?
In the early 2010s, as we were entering the "Age of Apps", most people suggested that websites would be dead because of the drastic transition to mobile. Until now, when we are at the end of the year 2018, websites still have been playing an important role in many aspects of life.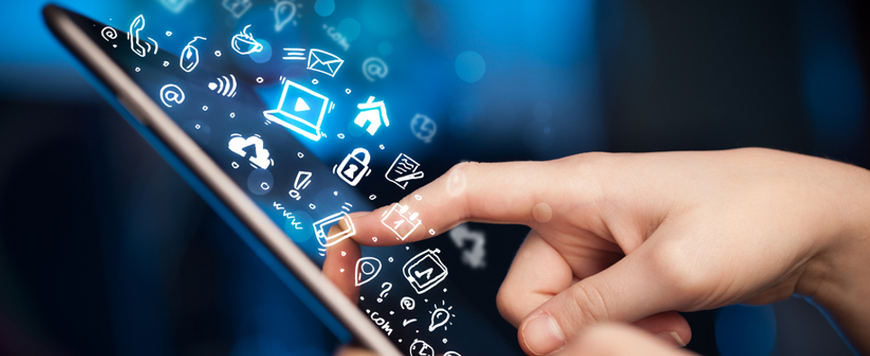 The term "App" originally referred to any mobile or desktop application, but more App stores have emerged to sell Mobile Apps to smartphones and tablet users. It has evolved to refer to small programs that can be downloaded and installed at once.
What is Chatbot?
Chatbot is a service powered by AI that you interact with via a chat interface. Whether the purpose of Chatbots is to communicate with users or provide some basic functions to streamline tedious tasks, they are getting better at their jobs.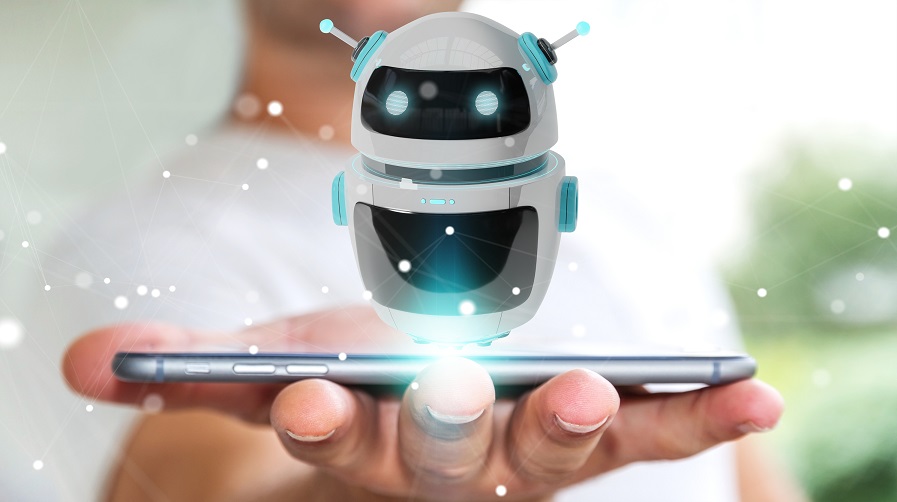 AI has been able to advance to previously unrealistic levels of science fiction. The advances of today are going to lay a better foundation for tomorrow.
How Apps have been capturing the center-spotlight of new technology?
Apps have had a great run. Gartner's estimates that that over 268 billion mobile downloads that were undertaken in 2017, generated a revenue stream of close to $77 billion. This is more than the $58 billion that it brought in during 2016, which was more than the $45 billion in 2015, which was more than the $35 billion in 2014. Apple's App Store alone claims to have over 100 billion application downloads.
Being convenient and quick, applications are now an integral aspect on a range of devices that we use, from smartphones and tablets, watches, laptops and TVs. They have established themselves as the singular interface through which we interact with all our smart devices.
From 2017 until now, Apps downloads have also plateaued despite a growing number of devices, indicating that people have moved away from downloading a range of applications, and are sticking to what they know, or what is popular.
Applications also suffer from slightly more subjective problems, like payment requirements, monetization via disturbing ads, hardware changes, UI acclimation and sign up issues. While apps are themselves a great tool, they are facing growing pains from both customers and developers due to flooding of the markets. For all those reasons, people assume that applications are on their way out and consequently going to be replaced by Chatbots.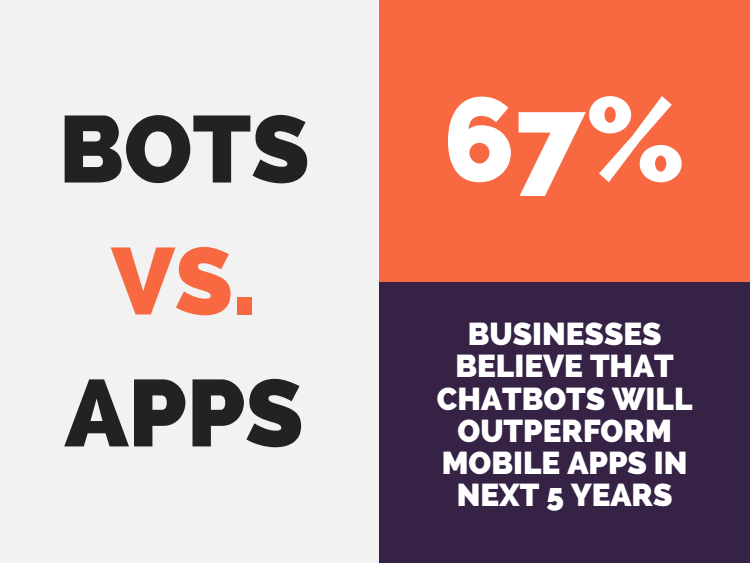 What is the future of Chatbots?
Companies that fail to implement Chatbots into their operations will suffer, in the same way as companies that failed to implement social media a few years prior.
Chatbots are simply a natural progression to change, the change being the dominance of messaging platforms in our lives. Various companies already use Chatbots, such as: Sephora, eBay, 1–800-Flowers, H&M and Pizza Hut and they have recognized an immense gain from it. Adidas, for example, made a Chatbot for its female customers, in order to boost interaction and purchases. In the first two weeks alone, more than 2,000 people signed up to participate, with a repeat usage rate of 80%. Retention after week one was 60%, which the brand claims was far better compared to an app.
Customer preferences lie in conversational marketing, as users spend more than half their mobile time in some form of messaging platform, they want to be courted the same way.

Will Chatbots replace Apps in general?
The answer is NO. In fact, they will work great together.
Chatbots are good at specific tasks, simple ones like a rule-based Chatbot that answers basic customer service questions, or more complex operations, like helping customers find the right products based on their styles and needs.
Chatbots will not replace Websites or Apps, in the same way Apps did not replace Websites. Chatbots will work great when integrated with Apps and Websites, in order to boost interaction with customers because of a change in user preference towards conversational marketing.
Conversational Marketing and Support is undoubtedly the future at large, regardless of which industry you operate in. If you would like to augment your App, or develop your Website, Contact us. Let's talk!
Edited from different sources
Let's create the next big thing together!
Coming together is a beginning. Keeping together is progress. Working together is success.