Face Detection is a computer technology that identifies human faces. Artificial Intelligence and Machine Learning are used in it. Face Detection detects human faces from camera source. 
In the past, if we would like to group photos we have to access the albums, then choosing manual. Now, if we have a face detection application, we can filter them automatically. 
Furthermore, nowadays, with Face Recognition Application, we can make a payment or check-in transportation with simple steps.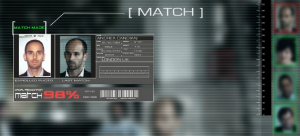 Let's explore some features in Face Detection Application: 
Face Recognizer & detector detects human faces which might then be used for recognizing a particular face. This technology is being used in this application.

The application is built using D-Lib library which is based on OpenCV.

It is supported on all the android devices above 4.0 +.

After you buy this item you will get project file of Android source code, and also this documentation file to guide you installing this app.

This application does not need OpenCV or NDK. You can directly run it.


InApps can help you!
Cost-efficiency .

Good Communication Skills — They are good communicators and aren't afraid to speak up or challenge you. They want to do a good job and succeed.

Talented workforce — Young developers who studied and worked abroad in the US, Australia, Northern Europe or Japan.

High-level of Tech skills — Excellent at analysis, troubleshooting and tech solution brainstorming. They are passionate developers who love what they do and desire for self-development.
If you have any concerns, feel free to contact us! 
Let's create the next big thing together!
Coming together is a beginning. Keeping together is progress. Working together is success.