>
>
How to get an e-learning mobile app development to connect teachers, parents and students?
As technology has evolved over the past years and impacted almost every aspect of life, education is no exception. Since then, educational technology has become a new term to define a brand new way of learning, teaching and communicating among teachers, students and parents.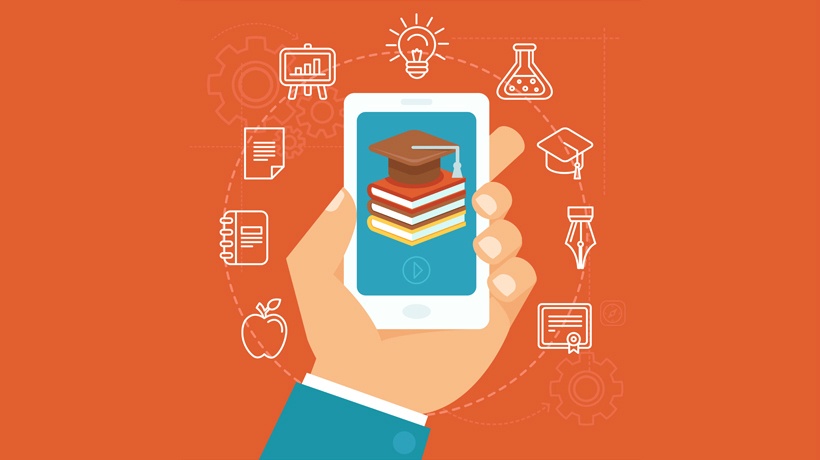 With the revolution of mobile devices, problems of distance and time have been resolved. The communication is enhanced just through a mobile app. Therefore, mobile app development has been on the forefront demand of education in order to build a communication channel for better connection and interaction.
In this article, InApps will share with you one of our successful case studies in developing an E-learning mobile app. It is an educational app to teach Korean students English, called "Deep Study".
What is the goal of mobile app development?
The critical purpose of mobile app development is to give what your target users need. After market research to get the insight of your users, you will need to analyse the engagement possibility of the app towards your target users.
The goal of mobile app development is to promote the brand and business. With the help of mobile apps, company can connect directly and make better engagement with users.
>> Read more: How custom mobile application development brings your idea to life?
What is the purpose of E-learning mobile app?
The main purpose of E-learning mobile app is to play as a communication channel to connect teachers, students and parents directly and effectively.
InApps has successfully developed "Deep Study" mobile app on both iOS and Android versions for students to receive lessons from teachers, as well as parents can keep track with their children's records via direct communication with teachers.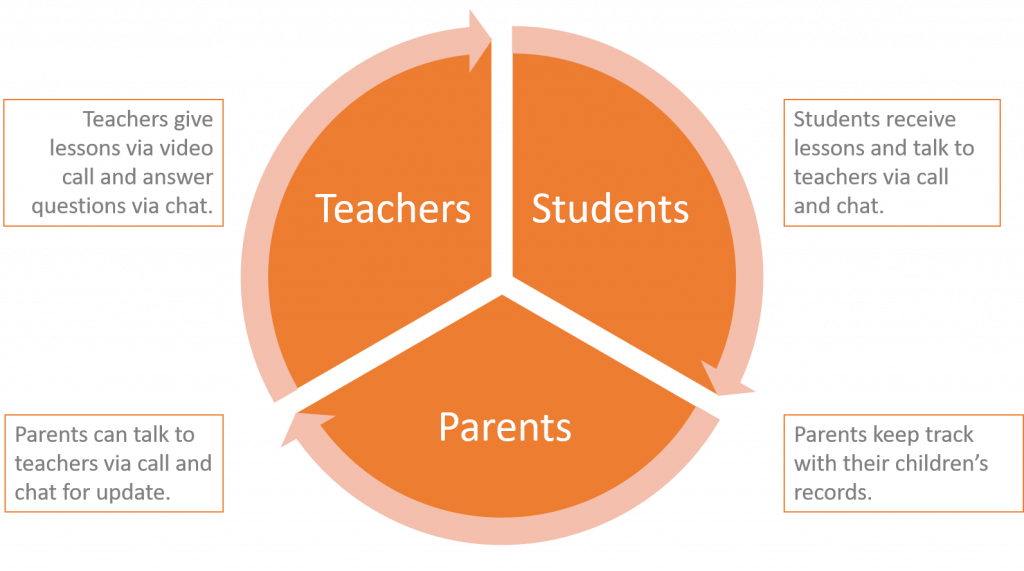 "Deep Study" app has been created to enhance three-way communication successfully to overcome challenges of time and distance.
What are the highlighted functions?
The video call and chat are the two main features making the app stand out. Users can do private chat as well as Group discussion which is a good studying method used to known as Group study. Students can learn more from other students via discussion to exchange knowledge, learning tips and share experience.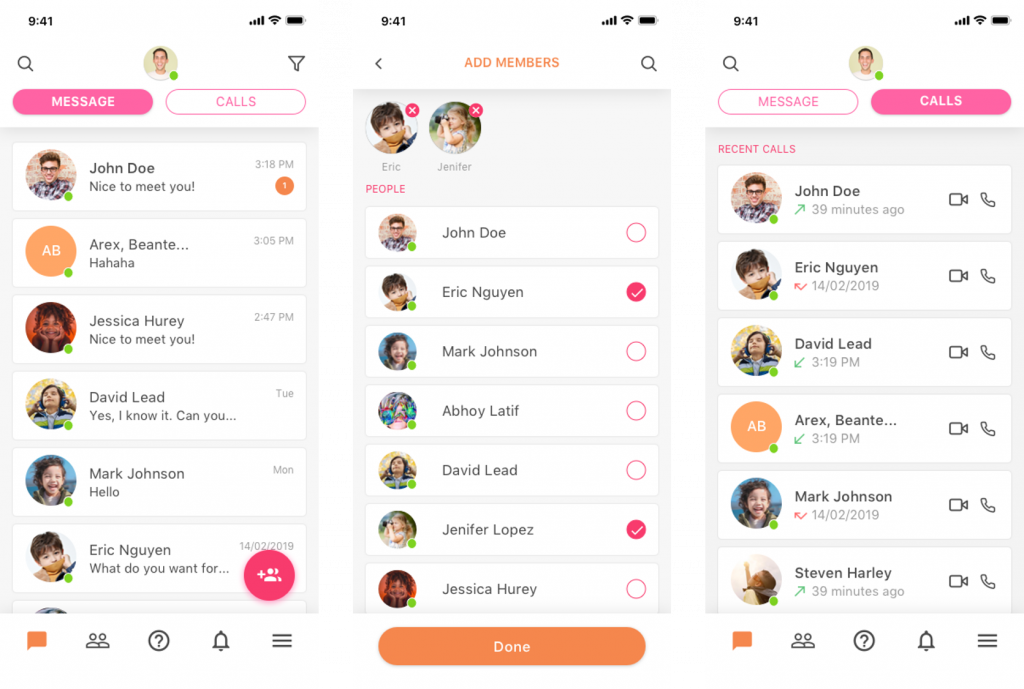 What are the technology stack required?
We gave clients tech solution with specific tech stack to solve their problems and meet their expectation. For "Deep Study", the required tech stack are:
Chatting solution: socket io client and gifted-chat. We have built a customised, scalable and reusable component for more projects.
Video solution: customise SDK for Android and framework for iOS. We build our own customised library to support video/voice calling.
QR scanner code: add friends immediately by scanning QR code. It is shareable to anyone in user's contact list.
Lecturing method: teacher can text or do video call with student to give lessons. Student can text and response immediately.
What are the USP of the E-learning mobile app?
The USP (Unique Selling Point) of "Deep Study" are:
Connect parents, teachers and students immediately.

Remove vulgar words automatically.

Scan QR code to add friend quickly.
InApps has successfully developed "Deep Study" app for our client to launch and test the market. The result is outstanding as the app has good vision in making study more interesting and closing the gap of communication.
E-learning mobile app helps users make more friends and create better result in study. Therefore, education has become more interactive and fun.
In Conclusion
Ultimately, E-learning app saves time and cost. It is beneficial to teachers, students and parents. If you have an app idea of Education & E-learning and not sure how to develop it due to some technical challenges, please do not hesitate to CONTACT US for FREE CONSULTATION.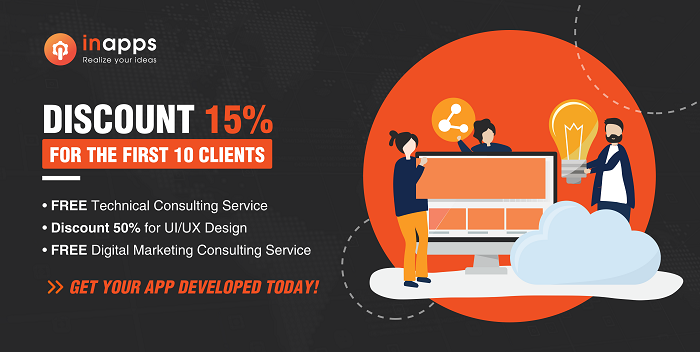 We are providing a full solution in mobile app and web app development: 
– Consulting service (FREE)
– Best UX and UI design (Offer discount 50%)
– Morden Mobile App Development (iOS and Android)
– Web App Development
– Web Admin Portal (CMS and CRM)
– Data Analytics
– Launch App to store (Google Play and AppStore)
– Digital Marketing Service (after launch product) (FREE Consultation)
Discount 15% for the first 10 clients
Let's create the next big thing together!
Coming together is a beginning. Keeping together is progress. Working together is success.