>
>
How to validate your startup idea
Everyone is excited about starting their own business. Countless people try their luck every year but most businesses fail due to a lack of proper planning.
Approximately 45% of startups failed because they didn't reach their target market. To run a startup successfully, you need to validate your idea systematically to make your product successful in the market.
There are some essential steps to follow for validating any startup idea.
Market validation of the product
Market validation is comprised of surveys and feedback from your target market. It is a process to know about the interest of your target market and whether your product is a market fit or not.
Share Idea
Most people make the mistake that they keep their startup idea to themselves. Sharing your idea with the right people and taking their views on it is the initial step of validating your startup idea.
"Tell anyone and everyone your idea without fear they are going to steal it"

Aaron Patzer, founder of mint.
You can take quality advice from those already in that business and ask them specific questions directly and follow successful entrepreneurs on LinkedIn who have accurate information about a specific industry. You can collect more quality information and advice if you might get a chance to meet any of them.
Analyze the competition
The first thing you should always keep in mind is analyzing your competition. You should analyze their business and find some areas they are lacking as you can focus on those areas.
For E.g, If you are planning to launch an operating system in the market and surely there is a huge market for this, windows are already dominating the market, and another hand, Mac and Linux are also doing very well. So it is hard to find space for your product and even if you made it in the market, you can't compete with the level of resources and depth in the market they have.
It is important to know your competitors very well. By analyzing them, you will learn about their mistakes, how they overcame them, and the strategies they followed for success. You can apply it to your startup.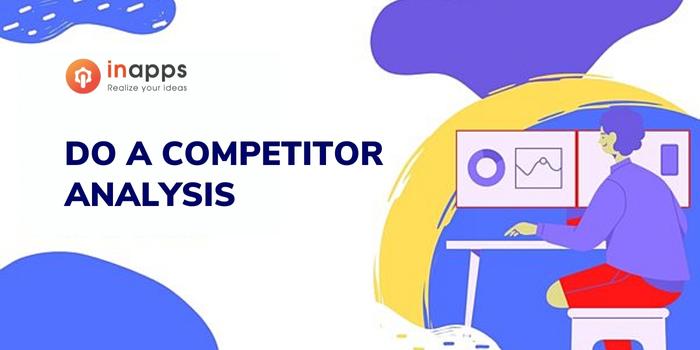 Evaluate Whether Your Idea Is Profitable
You should research whether your product is profitable or not because you can't invest your own money all the time your business should generate revenue for you to sustain your business. It does not make sense if you are about to start a business and you don't know whether it has the potential for profitability or not.
If you launch your startup, you need proper planning to make your business profitable.
Prepare Your Product Concept
The purpose of creating a product concept is to find key questions for testing in the market. These questions could be relatable to the problems that might occur in your target market.
Who is your customer: Every business has a specific market, so you must ensure which one you will target and how big the market is. If your product is for a particular market, what is your title for the buyer?
Why you are in the market: You should know your target customer's problems. When you get to know your customer's problems, you can validate and solve them.
How your product will help: You can explain to customers how it will help them resolve their problems. You can present a prototype to your customer and improve your product through their feedback.
Key features: Your product should provide plenty of benefits to your customers as it will make their life easy and better. Like the value of money and time saving etc.
Interview With People
You can hardly get people for free surveys because people don't want to waste their time on free surveys. But this is a very crucial part of validating your startup idea it helps you understand customers' needs and problems and it will give you some valuable insight.
You can start with a list of questions to learn more information and make sure you can visit them or secure their precious 10 minutes over a video call. This natural face-to-face interview is very essential to see their reaction. Some keys you should remember while interviewing any customer-
Thank them for their valuable time and tell them how they will help you to make the best product for customers.
Explain to them how your product differs from others already in the market and how you will tackle those issues.
Explain to them about your product and the nature of your business.
You should explain to them all versions of your product and ask them for their thoughts. Observe their body language, reactions, feelings, and thinking about your startup Idea.
There is a difference between liking and buying a product. People only buy the product when that is needed by them. So if someone likes your product, asks them if they want to buy that kind of product or not.
Review And Decide
Eventually, you have to review all feedback and decide what work would be best for your potential clients and how you can change or modify your product for your targeted market.
Lean market validation helps you get enough information and data to decide. This concept helps a startup to validate and succeed.
Validate With MVP (Minimum Viable Product )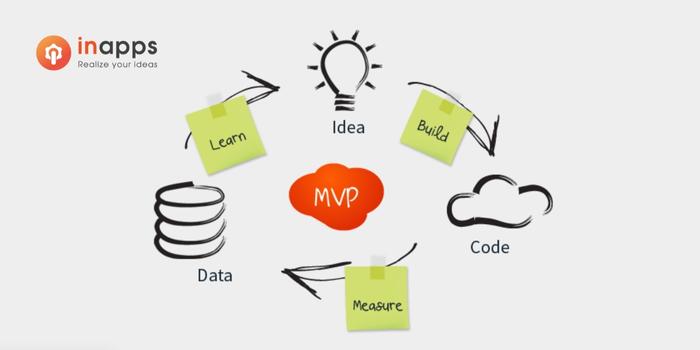 The MVP(Minimum Viable Product) is a technique to create or develop a product with sufficient features for early customers. The final product(having all features) is only designed by considering early customers' feedback (initial product users). It is a prototype version of your product.
It has enough value for people to buy and use it initially.
It has enough future benefits for early customers.
MVP provides a future guide to developing your product for future development.
Idea Validation Landing Page
Building a prototype takes less time and effort than creating a complete product and it is an easy way to validate your startup idea. Using customer reviews and basic market research, you can create multiple prototypes for better future development.
Some important features you should keep in mind while creating a prototype –
Simple and Consistent with design
The prototype should look professional. This means it has to look like you already have established business. You have to make sure about design and image quality as you are going to sell your MVP.
A prototype with user-friendly functionality and a simple yet clean design attracts your customer more easily than a prototype with complex design and functionality. The design and functionality of a product are important for brand building, improving conversions and adding legitimacy.
Product Description
As you write a copy to describe the product, you need to address users' problems, the solution you are providing, and your product benefits or services.
A/B testing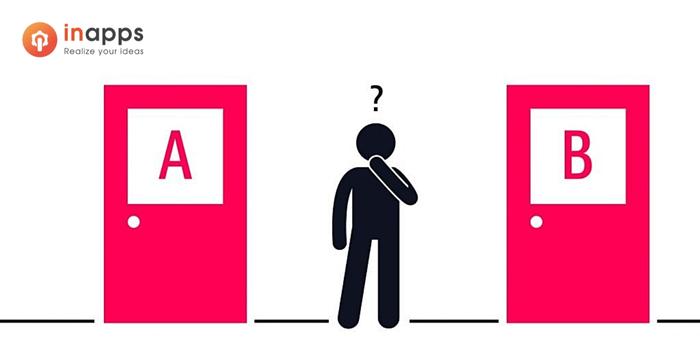 A/B testing is a very important feature during validation. It allows users to compare and vote between two or many products and this statistics analysis determines which one is best for the conversion goal. It will give a better result to Build your MVP and better market strategy.
We hope you liked this article; keep following InApps for more such content.
List of Keywords users find our article on Google
Let's create the next big thing together!
Coming together is a beginning. Keeping together is progress. Working together is success.