>
>
Why Ho Chi Minh City for IT Outsourcing? The "Software Development Hub" in Asia
Why Ho Chi Minh City for IT Outsourcing?
For more than 20 years the outsourcing industry of Ho Chi Minh City has developed significantly. However, it is time that Vietnamese software enterprises not only focus on outsourcing for foreign enterprises. On the basis of innovation, Vietnam will build its own brand and take a more sustainable and proactive step in IT outsourcing.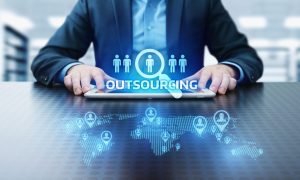 Vietnam – A Destination for Innovation
In recent years, the information technology enterprises of Ho Chi Minh City have been very successful in the field of software outsourcing, considered by international friends as "Software Development Hub" in Asia. In order to support information technology enterprises to promote research and develop Vietnamese-branded products, recently Ho Chi Minh City through the Quang Trung Investment Promotion Center and Quang Trung Software Park held an IT service development conference in Vietnam with the theme "Vietnam – A Destination for Innovation". The conference attracted more than 500 delegates with 150 businesses and investors from 20 countries along with 30 speakers from multinational corporations and prestigious organizations around the world.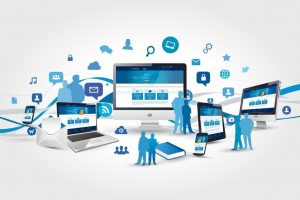 Although Vietnam's software industry has been highly appreciated by many rating organizations in the world, most of the information technology enterprises in the country are small in scale, so it is very limited in advertising, product introduction and meeting many difficulties in marketing to international markets. Therefore, in order for Vietnamese enterprises to find partners, expand business activities in the international market, Ho Chi Minh City also organizes business connections for domestic and foreign enterprises to meet,  exchange trends and new technology.
The "Software Development Hub" in Asia
Vietnam, a new Asian high tech hub, is developing and defining credible potential in the software outsourcing market. As the second-largest partner in Japan's software outsourcing market just after China, Vietnam is winning over global investment and partnership due to quality resources, competitive cost, and low attrition.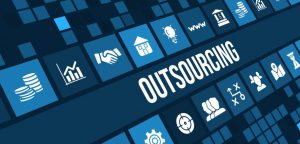 In addition to directing businesses into research, innovation, and creation to create Vietnamese intellectual products, Ho Chi Minh City has supported trade promotion, transport connectivity, and bringing Vietnamese intellectual products to be present in the international market, contributing to making Vietnam become the leading "Innovation Hub" in Southeast Asia. At the same time, information technology businesses will join Ho Chi Minh City in building the smart city project, deploying the first 5G network in Vietnam. Technology products are expected to help Ho Chi Minh City's activities become more dynamic in the future and lead the country in the digital transformation process, especially when Ho Chi Minh City is implementing the smart city construction project.
About InApps Technology
Located in Ho Chi Minh City, Vietnam, InApps Technology is more than a software development company—it is a dream of Vietnamese developers. Our passion for technology inspired us to start InApps with the desire of helping Start-ups and SMEs successfully utilize technology to growth hack their business.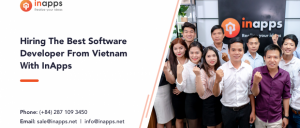 We are an outsource and offshore software development company to help international clients increase their software development capacity and efficiently turn their ideas into working products, in terms of cost-effectiveness and low attrition.
Our Key to Success:
Dedication to all clients' success.

Latest technologies update.

High competent and skillful software developers.

100% guaranteed services and satisfaction.

Trust, commitment and responsibility in all relationships.
View our case studies: https://inapps.net/case-study-category/mobile-application-development/
Let's create the next big thing together!
Coming together is a beginning. Keeping together is progress. Working together is success.