The entire startup community has taken MVP app development by storm ever since Eric Ries first introduced the phrase in 2008. In this week's article, we will dive into how exactly business wins you may gain by using an MVP app development approach for your next brilliant idea.
In case you miss our previous post: A Guide to benefit MVP app development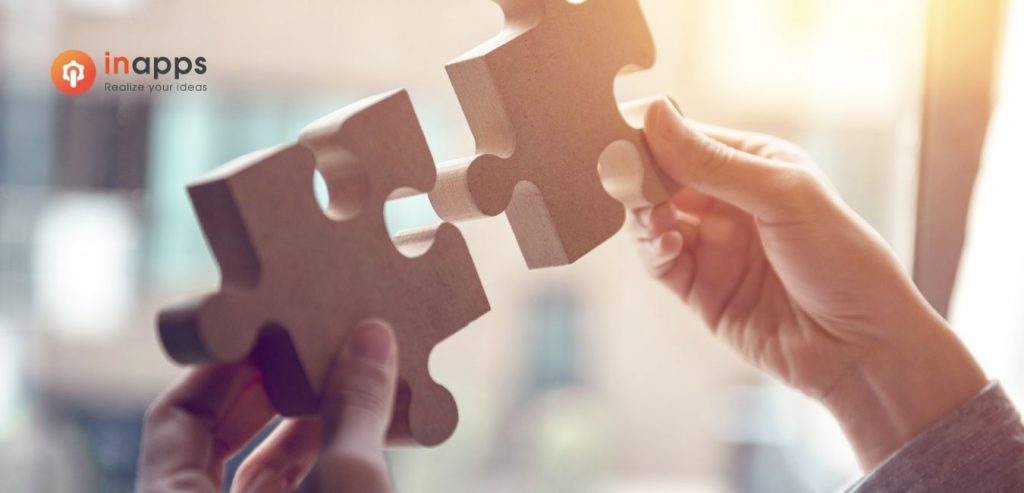 When starting up a new business, with limited funding and scarce resources, it is always wiser and safer to start out with something small then gradually upgrade it day by day than push all your effort into something big which doesn't guarantee results. That's why MVP app development is often a great start.
Eric Ries, entrepreneur, and author of Lean Startup put great emphasis on: "We must learn what customers really want, not what they say they want or what we think they should want."
Unless you have a really big budget and lots of resources on hand to spend on professional customer research, it is wiser to start small and see how customers respond to your product.
The concept of MVP app development emphasizes the strongest features of your app that respond well to your target audience (TA)'s needs. At the same, it can save you time and money.
Through this approach, you can gain continuous feedback from customers. Meanwhile, it allows you to add more features and functionality gradually. This is a much more effective way than launching a complete set of features.
In our previous post, we demonstrated a step-by-step guide on how to start MVP app development and highlighted some successful examples. We understand there are many things at risk when starting out. That's why we keep providing you new insights on this topic to help your MVP app development journey as smoothly as it can get.
Check out our post: Step-by-step guide
Here are the most common barriers and challenges your firms can easily overcome by building MVP software.
Top 5 common problems of tech startups (with tips!)

Problem 1. Trying to answer everyone's needs
It is a common mistake when you're trying to develop an application to serve everybody. Same as selling a soda can, your application should focus on a certain TA. Understanding their needs, behavior, likes, and dislikes is important when building an app that meets their needs.
By narrowing your customer segmentation down, you have a much higher chance to gain their attention. Eventually, succeed.
If your TA sees the need to use your app, and the reasons to keep using it constantly, they are more likely to tell their friends and family. Ultimately, they will spread the word to their communities (a similar TA!).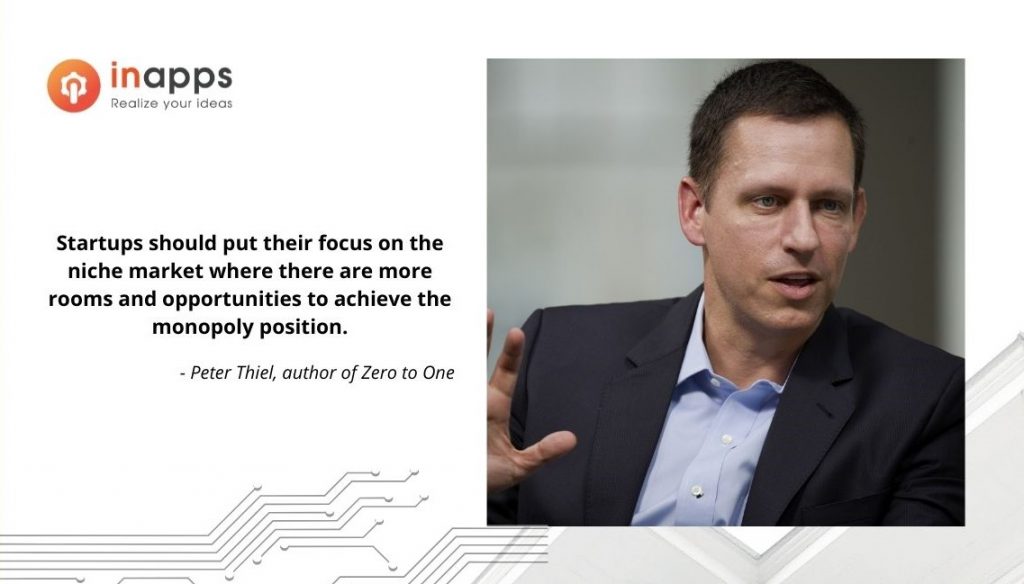 Problem 2. Being overwhelmed with too many checklists and unnecessary features
Startups often failed to distinguish between important and nice-to-have features. Thus killing a good product with way too many unnecessary features. 42% of cases cited the number 1 reason for failure was tackling problems that are interesting to solve rather than those that meet a market need.
Launching a full-packed software from the very start can be very appealing. But exhausting and overwhelming.
With your limited resources, it can overwhelm your team with hundreds of high-priority tasks. In addition, it also affects you as an owner with how big and impractical your dream is… More importantly, it overwhelms users with the complexity of the solutions you put out to the market.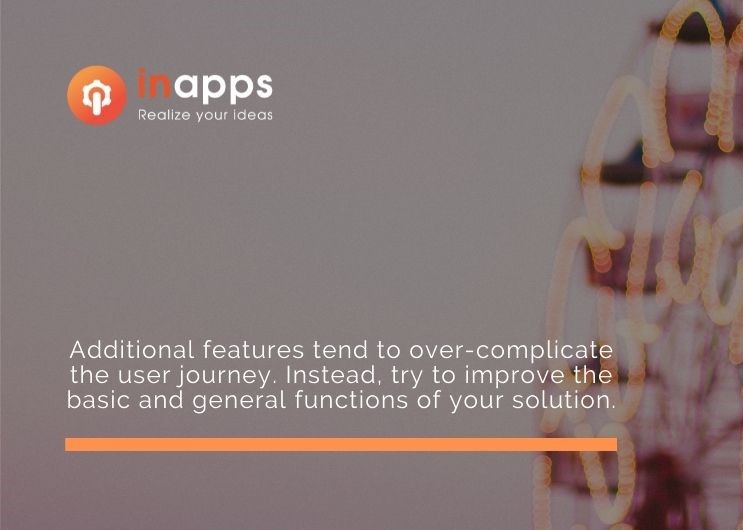 Lack of usability is among 20 reasons why a new product/service fails when reaching the market, CB Insights.
Try to make your product as simple and user-friendly as possible.
In Apple's very first marketing brochure, the tagline was "Simplicity is the ultimate sophistication". Steve Jobs also supported this statement by having said: "It takes a lot of hard work to make something simple, to truly understand the underlying challenges, and come up with elegant solutions."
So, look back to where you are, thinking where in your project can you turn it down a notch and take some pressure off?
Problem 3. Being uncertain of your app primary purpose
Back in 2014, serial entrepreneurs Chris Koch and Chad Stephens invested $4 million to launch Pop!, whose initial purpose was unclear for their users. Pop! was something like a "personal data wallet". It allows users to store, manage the personal data they provided online and auto-fill forms over various pages in just one click.
Not long after the product turned out to be a recipe for disaster due to its complicated functions. However, one outstanding feature was well received by the public. It was the auto-fill function for mobile that made online shopping much easier and faster. And Fillr was born.
Koch and Stephens did not have a clear understanding of their app's primary function, therefore, they had to suffer significant loss both from a financial and productivity standpoint. As a result, they were forced to rethink and rebrand their product.
Making investments in fuzzy ideas leads to adding new features that have little in common with the existing ones. That reduces product value.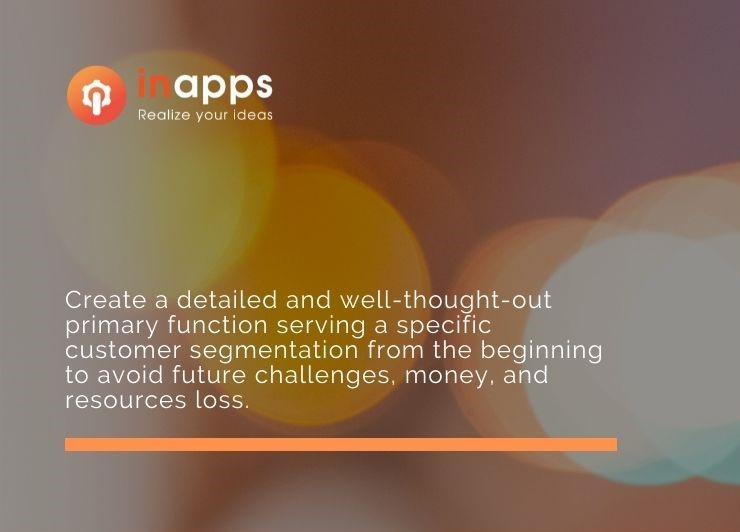 Problem 4. Facing funding issues
There are over 500,000 startups were born in the United States each year. Just a small minority of them actually receive funding support from venture capitalists or Angel investors: around 30,000 were supported by Angel investors, and only 1,000 of them were by venture capitalists.
The remaining had to use the savings of themselves or friends and family for developing their new entrants.
Josh Lerner from Harvard Business School stated that 90% of startups fail to find financial support after they had invested their money, thus suffering in defeat.
Problem 5. Undermining the role of smart marketing
In order to appeal to and retain customers, you as a business owner need to understand the value of marketing. If you still believe that the app is able to popularize by itself, don't bother asking why people don't use it.
Find out a core group of early users from your TA and make effort to engage with them and convince them to try out your product.
Though it may take some time, this promotion strategy (known as direct sales) will get you early feedback and open more new insights for a future marketing plan.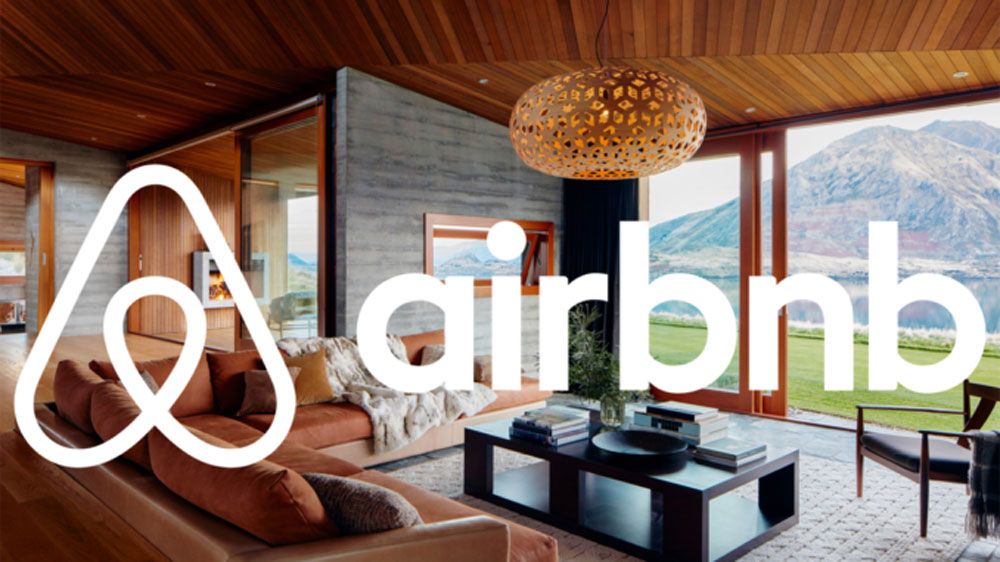 A popular example is Airbnb, run by Brian Chesky and Joe Gebbia. The early users of this vacation rental were hosts and guests in New York City. Chesky and Gebbia flew all the way to New York to meet with hosts every week. Their goals were to attract more customers and help hosts make more deals. 
To help with that, they arranged training sessions for hosts like how to price listings better, take more high-quality photos, and much more. 
Additionally, they also asked hosts to give recommendations of their products to those who might be fascinated. Only after their client base grew, they proceeded to more advanced features and tactics.
Because there are limitations in resources, from time, money to talent, you may see yourself postpone all marketing activities. If you still believe doing marketing alongside your project is difficult, try to consider how difficult it is to grow your business without it.
Let's face today's harsh reality: you should always be marketing, even before you have a completed product.
In case you miss our previous post, we talk about 5 mistakes you might face when starting your MVP app development journey. Read it here!
Why MVP app development is the name of the solution?
Seeing the challenges faced by startups, the good news is that MVP app development is here to help. If you are still unsure what we mean by MVP app development, check out our previous article where we explain what this term is and how it looks in practice.
Read our previous article: Explanation of MVP app development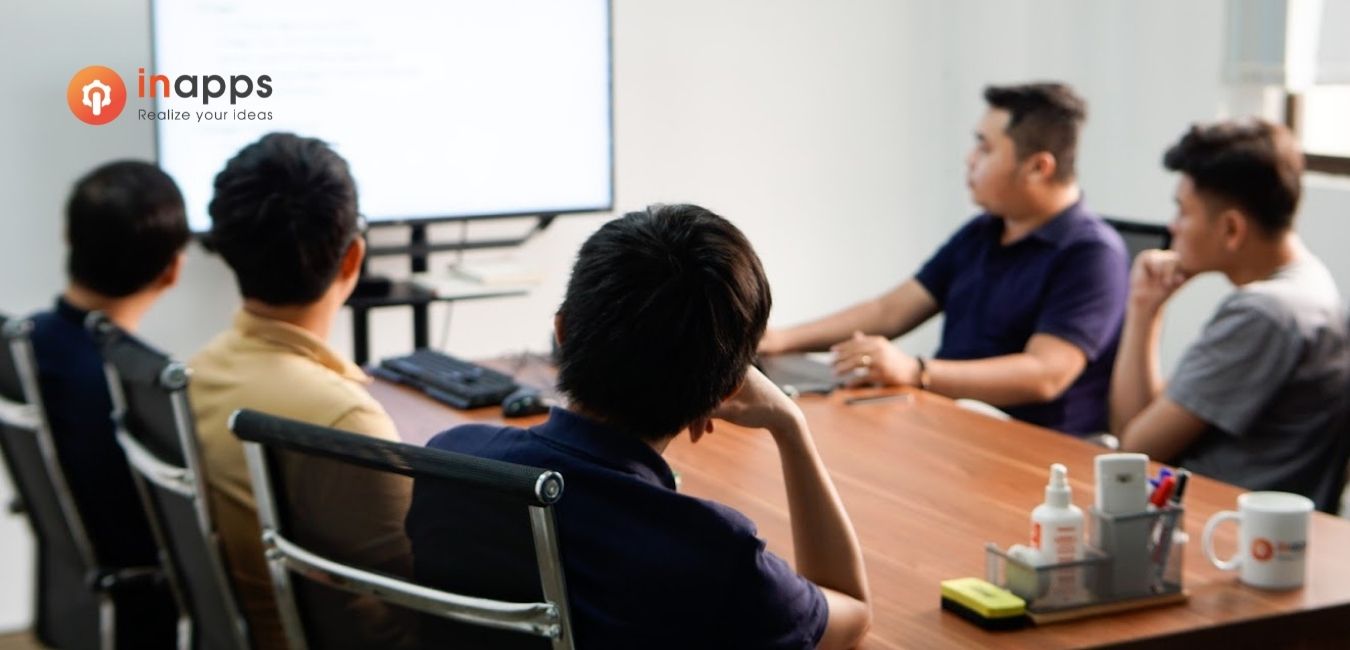 MVP app development can be the antidote for your problems and leverage for you to accelerate because:
Reason 1. It helps you to focus on a niche market
After you've defined your TA, MVP app development will give you many chances to test your product with real adopters. Consequently, you can get an in-depth understanding of if users really enjoy your idea or not. It also can check if your products respond to market demand or not.
The collected feedback from users helps you to:
Validate your core value proposition
Prepare the revenue model
Segment your target audience based on requirements
Well-thought-out MVP app development can give you more useful information and feedback than any kind of stand-alone survey or business plan.
Reason 2. It lets your focus your competencies on what's most important
In our previous article on MVP app development, the important point of every MVP is that it includes a minimum set of features making it viable and allowing launching as soon as possible.
This limited scope of work is more achievable and creates less stress tension for your team.
Additionally, you do not need to build every single nice-to-have feature, MVP app development saves you costs in design as well as implementation. By doing this, you can relieve some tension on your budget and focus on features your TA really wants and needs.
Reason 3. It helps in validating the primary function
There is no internal teasing that can show you how the end-user will work with your product. Real user testing can only be experienced by bringing the product to market as soon as possible and measuring whether its key functionality matches TA expectations.
Here it is, product validation with minimum risks!
Reason 4. It helps to attract venture capitalists and Investors
Attracting investors is something startups will tend to look for. It is important to understand what investors usually consider when deciding to invest. Let's hear what TA Ventures, a Top 10 Venture Capitalist fund in Germany, take into account:
Investment opportunities (namely market size, growth potential, and competitors)
As a general rule, investors measure the potential revenue for the following 5 years. They need to decide how much money the company needs at an early stage of development. Also, if the market can settle the money back as revenue.
The founders tend to be the very first thing most investors evaluate. A team, particularly founders, should be experts in their respective fields and work like a well-oiled machine.
Daniel Gennaoui and Francesco Facca, founders of collaborative blogging platform Niume, advise startups: "First, you need a strong founding team with complementary skills that can actually deliver on their promises. Second, you need an MVP app, showing that there is traction and interest for the product and people willing to use and pay for it."
The product itself (with a clear understanding of how it can win sales)
Project pitch presentation usually lasts for 10-15 minutes.
So you need to express your ideas as concisely and informatively as possible. Having a working MVP app right by your side increases chances multiply when gaining trust with your potential business angels. 
Investors don't have a tendency to pour cash into the abstract idea of a successful app. It is the reality that your idea isn't that important to them, but a validated and well-thought-out idea is the best thing you can offer. 
Therefore, timing is of the essence. The quicker you have a working product to pitch to stakeholders, the better. With our new approach, you can have a demo product just within 3 weeks! If you are currently unsure, please keep on reading.
If you are interested to learn more, check out how we do it!
So make your product work with the MVP app development approach and give investors more reasons to feel like they are really missing out (FOMO) or losing a chance to make money if they don't take a glance at your company and your pitch.
Reason 5. It saves time and money for marketing
Eric Ries stated that the only way to win now is to learn faster than anyone else in the market.
Releasing your app quickly to the market can benefit you significantly when building relationships with customers and expanding the client base later on.
Thanks to MVP app development, companies can become more agile and resilient throughout their operations that include marketing. Each new product development iteration allows your startup to gain great insight. Above all, it helps you seamlessly adapt to constantly changing market needs.
The tech market is turbulent. Therefore, you need to bear in mind that your marketing effort is not a one and done.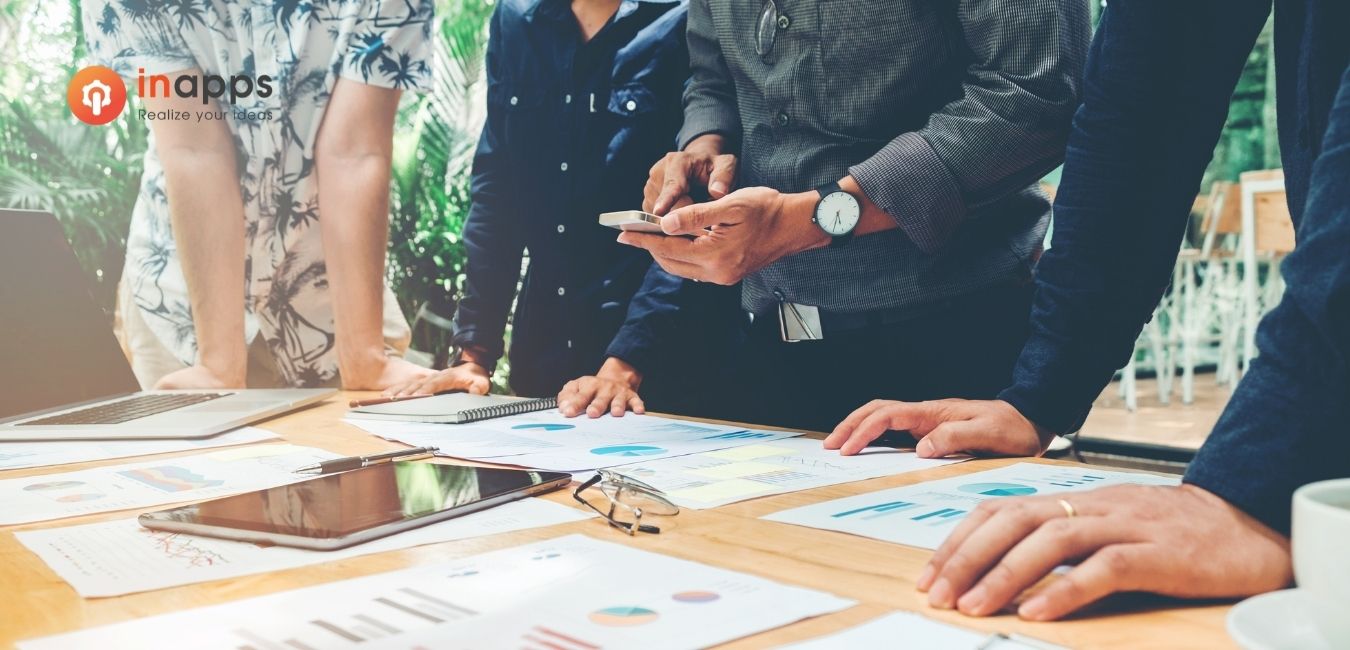 Bottom line
Right when you have polished your idea, and gather a diverse team with different and relevant sets of skills, it's high time you build your product.
MVP app development lets you overcome obstacles, gain primary feedback from early adopters, and make wiser decisions on future investments.
Only focus on what really matters most and do it one step at a time.
Realize your app idea with InApps
Our experts have already had +10 years of experience in designed, managed software, solved problems for many kinds of mobile apps. Hence, if you need to hire an app developer, we are the right one.
Many start-ups & SMEs used Application Development Outsourcing as the 'key secret' to quickly have a successful investment. If you want to find an effective company to be your partner, why not check out our case studies.
LET'S GET YOUR IDEAS UP AND RUNNING!
Let's create the next big thing together!
Coming together is a beginning. Keeping together is progress. Working together is success.