>
>
The top Mobile app development company
Among a pool of mobile app development companies, you might wonder which one will be the best app development service provider to help you realize your dream app. To facilitate your decision-making process, we prepared for you a list of the top mobile app development company with specific information on the hourly rate and services.
List of the top mobile app development company
Hour rate: $100-149
Region: US
Service:
App Development
Design Sprints
Design & User Testing
Innovation & Strategy
Development & Testing
Analytics Integration & Interpretation
Post-Launch Support
Mercury Development
Hour rate: $50-99
Region: US
Service:
Full Stack Development
UX/UI
Testing
Quality Assurance
Business Analysis
Staff Augmentation
Consulting
Hour rate: $100-159
Region: US
Services:
Utility specializes in crafting custom mobile apps and web software with innovative partners, from startup ventures to Fortune 500 brands
Hour rate: $100-159
Region: Denmark
Services:
– iOS, Android, and ReactNative app development
– Web app & website development
– Voice & Alexa Skill development
– Wearable & smart device development
– Bot & AI development
– UI/UX app & web design
– Mobile strategy
– Prototyping & concept development
– Product & software design
Hour rate: $25-49
Region: Vietnam
Services:
– Solid Mobile App Development: Best UX/UI and Performance
– Web App Development: Responsive and Performance
– Offshore Development Center: Build the High-Quality Dev Team saving 60% your cost)
– Custom software development: Custom your own brand and business model
– MVP Development: Fast, Quality, Scalable
Our Technology Stacks
– Flutter, React Native, Swift, Android, NodeJS, PHP, .Net, Python, Electron
About InApps:
InApps Technology is a leading App Development Outsourcing Company in Vietnam. We own an expert app developer team with accumulated experience of over 7 years in iOS and Android applications that accomplished hundred of successful mobile projects. 
A job well done, thoughtfully and efficiently—that's our hidden advantage.
Our process: 
Through consultations, our team gains further insight into customer requirements and proposes them with the best technical approach.
We take the requirements as the utmost essential guideline throughout development cycles.
We constantly involve our customers in the process for a better review, tracking, and refining of the software. The process is transparent, and changes can quickly be incorporated into the backlog.
More importantly, we commit that our outsourcing software development service will give you the best service without the extra fee.
A common case that most startups encounter: you need 5 people to build MVP, then one to support bug fixes, then 5 again to pivot, and the number keeps counting at another 2 people for hot fixes and small adjustments.
In the end, from a team of 5, it now has scaled to 20. This often occurs with a process that means you will need to secure funds for these changes.
When working with us as an outsourcing company, it won't be a problem to change your demands along with your changing needs.
In case you might want to book a free consultation with us. Contact us here
App development locations
For tech industries, some specific regions and cities are the main hubs for app development.
The reason is they have advanced educational backgrounds with reputable universities, qualified graduate developers, or adventure capital to power app development companies.
By region:
North America is the dominant region as having various Internet users and thriving app development services. There are many prominent players including Oracle Corporation and Salesforce.com, Inc., are anticipated to support the market growth in the region.
Asia Pacific region is anticipated to be a rising star with an increase in the number of manufacturing units and IT companies in various countries including India, Vietnam, and China.
By  country:
USA
In the USA, California is one of the top destinations for mobile app developers as having San Francisco and Silicon Valley as the heart of the most advanced technology development.
New York is the second biggest US city for app development, with some big-name studios located there, followed by Chicago and Boston.
UK
In the UK, London is the major hub with a density number of app developers. The North of the United Kingdom also offers excellent studios however, most of them are located in Manchester and Newcastle.
India
India is a very large hub for app development and the majority of devs are concentrated in three cities: Bengaluru, Hyderabad and the New Delhi metropolitan area.
Eastern Europe
Ukraine is the strongest contender for the "central hub" title of app developers in Eastern Europe, with big app development powerhouses in Kiev, Odessa, Lviv and Dnepr.
And there are plenty throughout the region, with some of the best ones being in Poland, Bulgaria and Romania.
Mobile application development platforms
iOS application development
We are experts in iOS application development, from design to implementation, quality support and maintenance.
Our team is capable of transforming the best ideas into feature-rich iOS solutions with highly interactive personalized features.
As a result of our cohesive work, you will get an exclusive product that reflects your brand and caters to the tastes of your end users.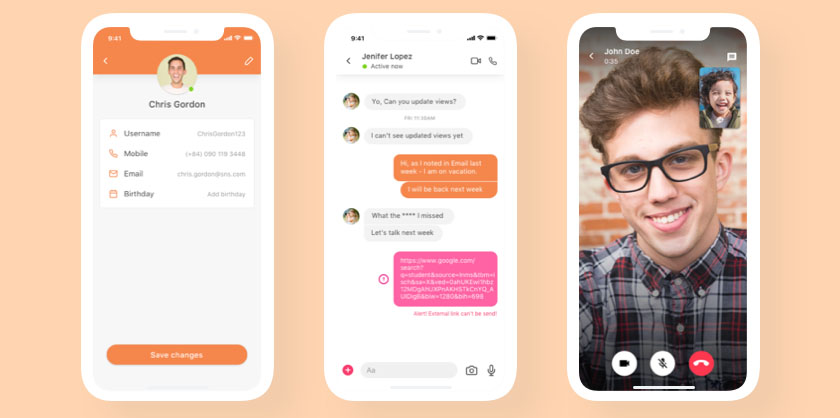 Android application development
We also develop Android applications that run on the latest Android platforms using the standard Android Software Development Kit to build superior-quality Android apps.
Our mobile strategy goes beyond simply putting existing content on mobile platforms; instead, we leverage the key features of mobile technology, such as the ability to capture data or present data to back-end systems.
App development pricing and costs
The cost of custom mobile application development is the top concern for business owners.
Generally, a minimum app development project is about $10,000, and enterprise mobile app development costs much higher depending on requirements.
At InApps Technology, we still take projects around $5,000 to below $10,000 in case it is a pilot projects and have a roadmap for the next phases.
For a detailed price quotation on your project. Kindly leave us your request!
       Read more: How much does the app development cost?
Let's create the next big thing together!
Coming together is a beginning. Keeping together is progress. Working together is success.