How to find a good Vietnam mobile app development company for your application project? Actually, many potential customers search for top mobile app development company on search engines like Google Search. But on googling 'top mobile app development companies in Vietnam', you come across hundreds of companies listed in Google SERPs. Therefore, we provide you the list of top Vietnam App Development Companies Reviews.  These companies totally focus on Apps Development, suitable for Start-up and SME clients and well reviewed on Techinasia, E27, ContractIQ and Quora.
InApps Technology
InApps Technology is lead Vietnam App Outsourcing Company, located in Vietnam and Australia. To be the top Vietnam App outsourcing company, they design and develop innovative mobile and web application.
Location: Australia & Ho Chi Minh City
10-50 employees

$2k-$20k (USD)

$18/h (USD)

Founded: 2014
The mobile team consists of senior developers with accumulated experience of over 7 years in iOS and Android applications and proved themselves as mobile experts that turn your innovative ideas into professional mobile applications. They have earned a dignified niche in the global arena for providing world-class mobile app development solution in the terms of quality and cost.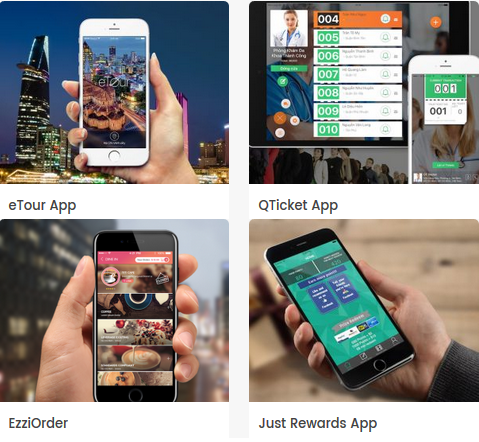 *Disclosure: This Company belong to author
MOBYTELAB
MobyteLab is young mobile software solution, innovative company with inspired developers. They focus on native mobile software solution, sport activity, social network, smart device with BLE.
Location: Ho Chi Minh City
10-49 employees

$5k-$10k (USD)

$17/h (USD)

Founded: 2013
Below are work samples created by this development company. Review their design capabilities and their expertise beyond mobile app development, as well as highlights on their best mobile apps.

Digi Futura
This is Indian Company focus on Start-up app development. They also have office in Ho Chi Minh City
Location: India & Ho Chi Minh City
11-50 employees

$0k-$10k (USD)

$20/h – $40h (USD)

Founded: On Apr 1, 2017 Msys Technologies completed the acquisition of DigiFutura.
Below are the sneak peek in to what they have done for their customers

Apps Cyclone
This small studio does iOS, Android and HTML5. And it's totally based in Ho Chi Minh City, Vietnam. With the passion of making excellent products to improve the quality of life,  Apps Cyclone works closely with clients to understand, enhance, create and protect clients' values through innovative and trustful solutions.
Location: Ho Chi Minh City
10-20 employees

$0k-$10k (USD)

$18/h (USD)

Founded: n/a

Reference: techinasia.com, e27.co, quora.com, contractiq.com, clutch.com
(The list is updating)
Let's create the next big thing together!
Coming together is a beginning. Keeping together is progress. Working together is success.