10 Optimal Practices for Best Offshore Software Development Results
Getting overwhelmed with your first time managing offshore software development projects? You're not alone! We have compiled a comprehensive, yet easy-to-follow checklist of best practices to help you streamline your workflow and get the most out of your offshore team!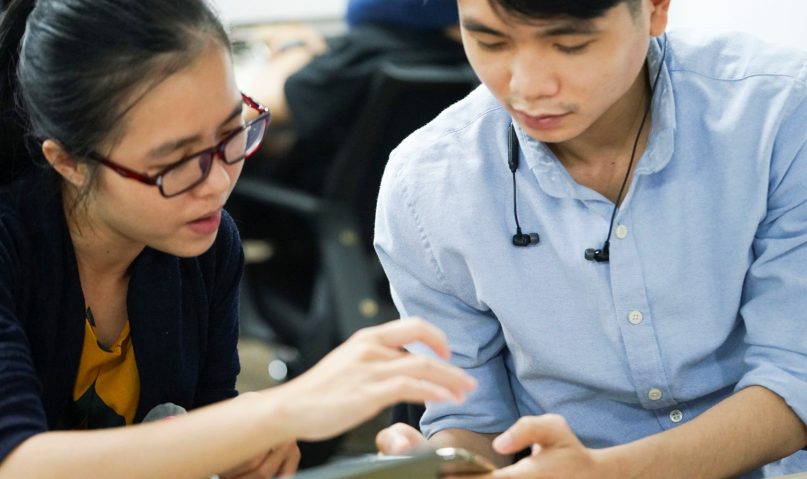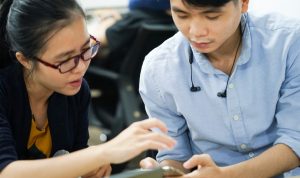 As industry professionals, we understand the importance of collaboration and effective communication, which is why we're here to help you on every step of the way. From enhancing communication channels, to establishing achievable expectations and goals, explore the top 10 noteworthy methods to boost the productivity of your offshore development center.
1. Choose the Right Offshore Software Development Partner
One of the backbone factors to the success of your project is to seek the suitable partner. But what exactly qualifies as an ideal partner for you?
Look for the offshore team that possesses a track record of several success with their previous clients, who also recognizes your business' requirements.
In addition, find a partner with project management experience and a commitment to transparency. It is important that you are kept up-to-date and accessible to the process with the team while working in two different time zones.
Working with the suitable team can help you achieve your business goals faster by increasing productivity and efficiency. Avoid settling down with inadequate partnerships that might hold you back. Aim for a partner who will take your business to new heights.
2. Establish Clear Communication Channels
Communication channels and protocols are the "golden gates" towards international collaboration with offshore development centers. Make it clear, make it applicable. By establishing clear communication methods, you can ensure that everyone on your offshore development team is working toward the same goals: YOUR goals!
Regular check-ins, project management software, and video conferencing are all beneficial in keeping the project on track and resolving any issues that may occur. By prioritizing effective communication between two parties, you can prevent discrepancy that could negatively impact project schedule and quality.
3. Set Realistic Goals and Expectations with your Outsource Developers
Managing a remote developers team can be quite challenging. It is critical to ensure that the team is aligned and working toward the same objectives. When there are no clear project goals and expectations, it can result in miscommunication, duplication of work, missed deadlines, and, eventually, project failure.
Plan your project process beforehand, using Gantt or any other alternatives that works for you and your team;
Adopt a S.M.A.R.T approach and set expectations considering project schedules, budget, scope, quality and communication protocols;
Use online collaboration tools, establish clear communication standards, and develop a culture of transparency and accountability.
Encourage your offshore team to comment and ask questions early to identify bottlenecks and misunderstandings. Offshore development teams can overcome the obstacles of remote work by emphasizing transparent communication, teamwork, shared goals and accountability.
4. Following Project Management Methodology 
Ensure the right project management methodology is in place is essential to ensure success. The three most well-known methodologies for software development are Agile, Scrum, and Waterfall, and each has its own unique strengths.
Agile: A flexible methodology that stresses teamwork, continuous improvement, and customer satisfaction. It is well suited for projects regularly changing needs, and a demand for speed and versatility.
Scrum: Agile framework that adds defined roles, events, and objects to the process. It works best for complicated projects with a defined final objective, where constant communication and collaboration are essential to success.
Waterfall: A more conventional technique that emphasizes planning, documentation, and linear growth. Works well in projects with specific needs and scope, when a sequential strategy is preferred.
Choosing the right methodology can significantly impact the success of offshore software development projects. By understanding the unique benefits of each approach, businesses can make informed decisions that ensure timely, cost-effective, and high-quality results.
5. Foster a Culture of Collaboration and Teamwork
Encouraging the team to share ideas, interact openly, and motivate one another can create a positive, trusting, and harmonious work environment. Frequent meetings and working together on projects can foster a sense of unity and common purpose between team members.
Acknowledging and praising team accomplishments not only increases pride, but also improves morale and motivation to work harder and smarter for even greater accomplishments.
You can empower your team to reach their potential and achieve their best by cultivating a culture of collaboration. Together you can take your productivity, innovation and creativity to a new level.
6. Invest in Your Team's Skills
Investing in the skills and knowledge of your offshore software development team is a wise decision which can pay off in many ways. Your team will have the opportunity to keep up to speed with the newest technology and best practices by receiving various training. This can lead to greater results, quality, and more productivity.
Training can vary from online courses to in-person seminars and conferences. Encourage your team members to seek out training opportunities and give them the resources and support they require to succeed.
By investing in your team's skills and abilities, you can encourage a culture of continual learning. This can lead to increased work satisfaction, stronger staff retention, and better project outcomes.
7. Encourage Work-Life Balance 
Prioritizing a good work-life balance is critical to maintaining the best productivity and well-being of your offshore software development personnel. Encourage your staff to take frequent breaks, exercise self-care and provide flexible working arrangements to prevent burnout and promote better attitudes toward work.
Work-life balance can not only improve offshore software team retention and job satisfaction, but also contribute to better project outcomes. As a leader, you have the opportunity to foster a positive work environment that values ​​balance and encourages your team's personal and professional growth.
8. Provide Regular Feedback 
Regular feedback is a simple yet effective technique to keep your employees engaged and motivated. You can encourage your team to share ideas, resolve complaints, and improve their work by developing an open feedback culture. Not only does this help avoid costly mistakes, but it also ensures that your employees are constantly improving and upgrading their skills. At the same time, it develops a collaborative environment that encourages invention and creativity.
Whether you're a start-up or an established organization, you'll value the need for frequent feedback to increase the efficiency of your offshore development team.
9. Use Automation Tools 
Embrace the era of Automation tools and implement them for a smooth and systematic workflow! Automation solutions enable your offshore software development staff to work with smooth procedure and more efficiently. These solutions systematize processes and reduce errors, resulting in greater production and cost savings. Instead of spending time on repetitive activities, your team can focus on more complex and useful tasks.
If you want to profit from automation, choose alternatives that are compatible with your current technological stack and are user-friendly to use, for example Jira, Confluence, Slack,…. With the right automation solutions, you can ensure your offshore staff are working at maximum efficiency and delivering quality deliveries on time and on budget.
10. Celebrate Success!
It's time to celebrate! Whether it's a small accomplishment or a major one, taking the time to acknowledge and recognize your team's efforts can go a long way in boosting morale and motivation. Celebrations don't have to be lavish; a simple "thank you" or a small gesture of appreciation can make a positive impact. Recognizing your team's accomplishments can lead to increased loyalty and job satisfaction, as well as a strong company culture.
So don't wait until the end of a great effort to rejoice. Take the time to recognize and praise your team's efforts, and watch your productivity and motivation skyrocket!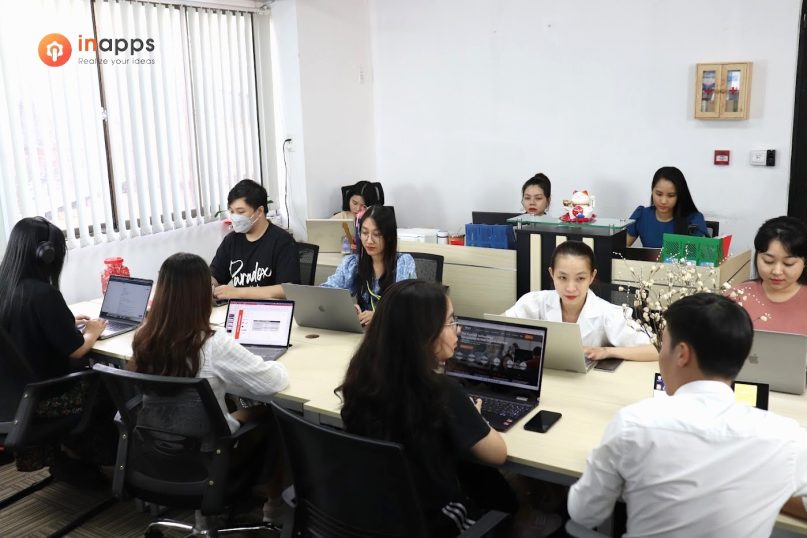 InApps Technology Your Trustworthy Offshore Software Development Partner
Looking for an offshore software development partner to help you take your business to the next level? InApps Technology is the answer! We specialize in mobile development, web frontend, DevOps, web backend and blockchain development thanks to our offshore development capabilities and access to 500+ technical talents in Vietnam.
Our people-centric approach that sets us apart from our others. We create a working environment that promotes creativity, personal development and responsibility. We recognize that every business has different software development needs and we strive to help our clients achieve their offshore development goals.
Our specialty is mobile solutions and we have highly productive staff dedicated to developing a personalized business model for each of our clients. And our track record speaks for itself. At Clutch, an independent rating and review site for B2B service providers, we are pleased to be ranked 1st in Vietnam and 5th in Southeast Asia for app development. Our greatest happiness at InApps Technology comes from the satisfaction of our customers.
Ready to elevate your business with a trustworthy offshore software development partner? Reach out InApps Technology today!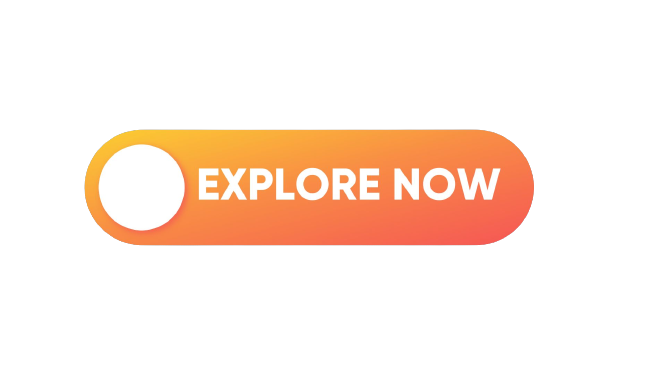 Let's create the next big thing together!
Coming together is a beginning. Keeping together is progress. Working together is success.