Now, entrepreneurs always find ways to run their business smoothly. Does your organization spend a huge amount of time, energy and money on training customer service employees? If yes, there is now a better way to reduce that cost. AI Chatbot can minimize your business efforts and help you build a better customer service process. The chatbot helps your customers get answers from your company without the added expense of a new customer service team member.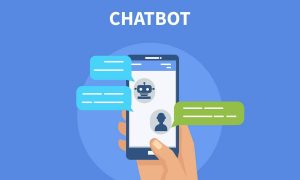 What is a chatbot?
According to Oxford Dictionaries, a chatbot is:
"A computer program designed to simulate conversation with human users, especially over the Internet."
According to Anadea, Medium, it is an assistant that communicates with us through text messages, a virtual companion that integrates into websites, applications or instant messengers and helps entrepreneurs to get closer to customers. Such a bot is an automated system of communication with users.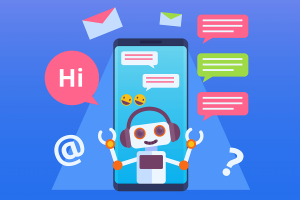 How does a Chatbot learn?  
Chatbots are attending their AI lessons, and getting smarter day by day via machine learning. They learn how to understand human language and get smarter than before. Every day, consumers apply their information, conversation, search,…And that is the way consumers interact with machine learning chatbots. Chatbots have information process such as:
Respondents: Receive output and send back to the messaging platform, then respond to user's requests.

Processor: Handling requests. 

Translator: Translate user's requests, help computers understand what should be done.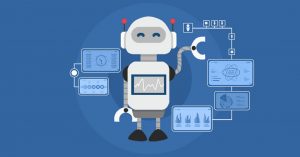 How well chatbots can assist your business? 
Continuous updating and learning. Base on AI, chatbots can collect data, consumer's behavior and update messages day by day. That will help maximize conversion rate by increase interactions on-page and respond to them. 
Saving time and money. The main purpose of AI chatbot is to save time and effort. Chatbots send and receive messages through artificial intelligence, not manual working. Therefore, managers will have time to arrange for other aspects. 
Giving personal attention. Customers are bored with auto call and many steps to be connected with the people they need. Chatbots can approach with a number of customers with agility. Using chatbots you can create personalized digital experiences for your users. 
Giving greater customer satisfaction. According to Graham Charlton, Econsultancy, 83% of online shoppers need

support during their online journey.

In online situations, chatbots can support real-time as sales positions in real stores.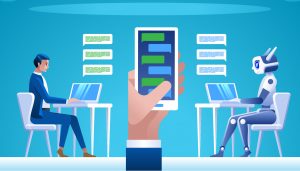 How much does it cost to build a chatbot?
It depends on specific requirements, please Contact us for a free quote.
Chatbot development company in Vietnam
InApps made "Travelbot", which has run as a successful AI chatbot application about travel and tourism. This application basically solves queries related to finding good places in VietNam.
If you are interested in this item, feel free to contact InApps Technology for more information.
There are some reasons that you can choose us
InApps continually evolved over the past years to reach to the forefront of being the best software outsourcing company in Vietnam. There are many software development companies in Vietnam offering IT outsourcing services and InApps Technology is proud to rank:
Besides, we have: 
Competitive Hourly Cost

Clear delivery management and visibility to service metrics

Transparency and Predictability. 

Close Collaboration. 

Flexible Team Structure.

Latest Development Methodologies
Furthermore, we have a strong background in ODC (Offshore Development Center) with Competitive Hourly Cost, Transparency, and Predictability. InApps team has:
English communication— 80% can read and understand spoken English.

Cost-efficiency — You can find excellent developers for $17-$21 per hour.

Good Communication Skills — They are good communicators and aren't afraid to speak up or challenge you. They want to do a good job and succeed.

Talented workforce — Young developers who studied and worked abroad in the US, Australia, Northern Europe or Japan.

High-level of Tech skills — Excellent at analysis, troubleshooting and tech solution brainstorming. They are passionate developers who love what they do and desire for self-development.
Have a look our case study about Travel Chatbot: https://inapps.net/travel-chatbot-application/
Let's create the next big thing together!
Coming together is a beginning. Keeping together is progress. Working together is success.