Outsourcing mistakes can cause real headaches for businesses. If you're not familiar with these problems, this blog is here to guide you!
As we all know, outsourcing has emerged as a strategic tool that empowers companies to streamline operations, tap into specialized expertise, and enhance efficiency. Yet, despite its undeniable benefits, navigating the outsourcing terrain requires a keen understanding of the potential pitfalls. 
From the smallest startups to the largest corporations, organizations often find themselves grappling with outsourcing mistakes that can prove costly in terms of time, resources, and reputation. 
To save you the trouble, our team and Inapps experts delve into the top 7 most common outsourcing challenges that businesses frequently encounter, shedding light on the strategies that can be employed to circumvent them. And by grasping these invaluable insights, you'll be equipped with the knowledge needed to forge a successful outsourcing journey.
Sound goods? Let's dive in!
Top 7 Most Common Outsourcing Mistakes and Risks
Outsourcing offers many advantages, but doing it without thought can backfire. That's why newcomers to outsourcing need to be cautious. They should steer clear of making simple mistakes that can waste their time and resources. 
Here are some of the most common and expensive outsourcing blunders to watch out for: 
Mistake #1: Not defining goals and expectations clearly
Not having a plan might hurt your business. Before you start looking for a potential provider, make sure you have a roadmap for how you'll work with them.
Write down the tasks and processes you want to outsource. Determine how many people you need to hire for your project and decide on your budget. Also, ensure your outsourcing plan matches your vision, goals, and dreams.
Having a clear plan will help you keep track of how your project is going. You can see what's going well, what needs improvement, and what problems need fixing. 
Mistake #2: Not conducting thorough research on the outsourcing partner 
Many outsourcing providers focus only on the candidate's general background when hiring, but that approach falls short.
Now, imagine you're outsourcing an IT role. For instance, you're seeking a programmer.
While technical expertise is essential, don't overlook the significance of strong, soft skills like effective communication, problem-solving, and teamwork for the outsourced candidate.
Thus, it's vital to consider some key factors that can influence your decision-making process.
You might want to reflect on these questions to stay away from these outsourcing mistakes:
What specific domain knowledge does your potential outsourcing candidate possess in IT?

Do they have relevant experience for the IT role you're looking to outsource?

Is the outsourcing partner in sync with your core values, beliefs, and company culture?

Do they boast a history of maintaining long-term client relationships? This could indicate a low turnover rate and effective communication from the vendor to the client.
Lastly, assess the vendor's past track record by reviewing client feedback from various channels. This information can provide valuable insights to help you make a more informed decision.

You might like: 9 Practical Tips to Choose a Mobile App Development Company for 2023
Mistake #3: Not prioritizing quality over cost
One common outsourcing mistake is placing too much emphasis on saving money as the primary goal. While it's reasonable to anticipate reduced costs when hiring external personnel, it's essential to remember that the quality of work often reflects the investment made.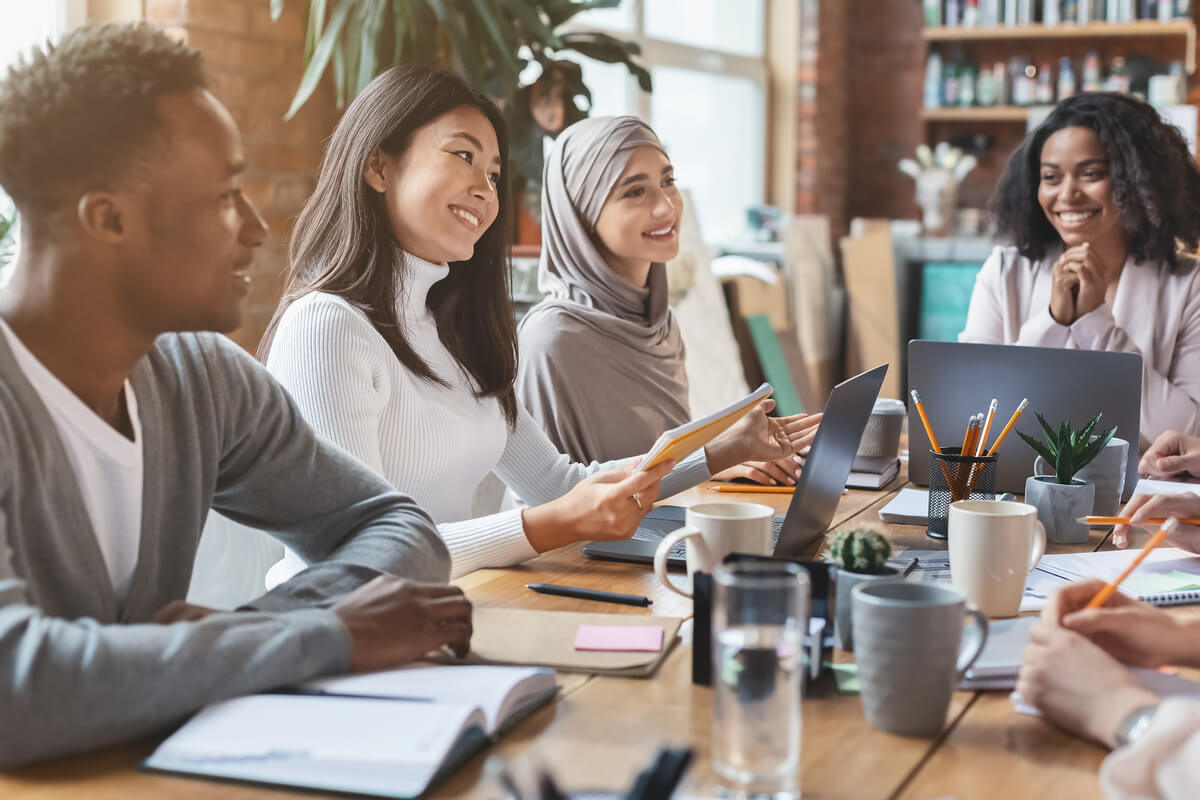 When a developer offers to complete a task at half the typical cost, there are likely underlying reasons for such a significant difference. Therefore, if you prefer to avoid dealing with numerous revisions, you should avoid these budget-friendly experts.
Mistake #4: Not clearly defining partnership terms
Every business deal should come with a solid contract in case any issues arise regarding service quality. However, those new to outsourcing, particularly small businesses, might not be aware of this necessity and might start working with companies without signing any contract.
In such situations, setting clear expectations and quality standards for the work becomes challenging. This can result in misunderstandings and negatively impact your business operations.
So, what steps can you take?
If you're in the process of hiring someone, it's a good time to outline the services you're seeking.
Besides, if you've already started working with a vendor or freelancer without a written agreement, talk to them and discuss creating a new outsourcing contract as soon as possible.
The service agreement should cover the following:
Details about the services expected from the vendor, including specific task functions.

Project milestones along with their timeframes.

Technical resources are needed from the vendor.

Modes of communication and collaboration.

Information about the contract's duration, payment terms, product ownership, and more.
Mistake #5: Not involving the outsourcer appropriately
Outsourcers are often considered extra hands and not usually expected to take the initiative. However, this mindset can lead to missing out on the valuable ideas an outsourcer might contribute. Allowing them to feel like a vital team member and allowing them to take a leading role in completing tasks can be genuinely beneficial.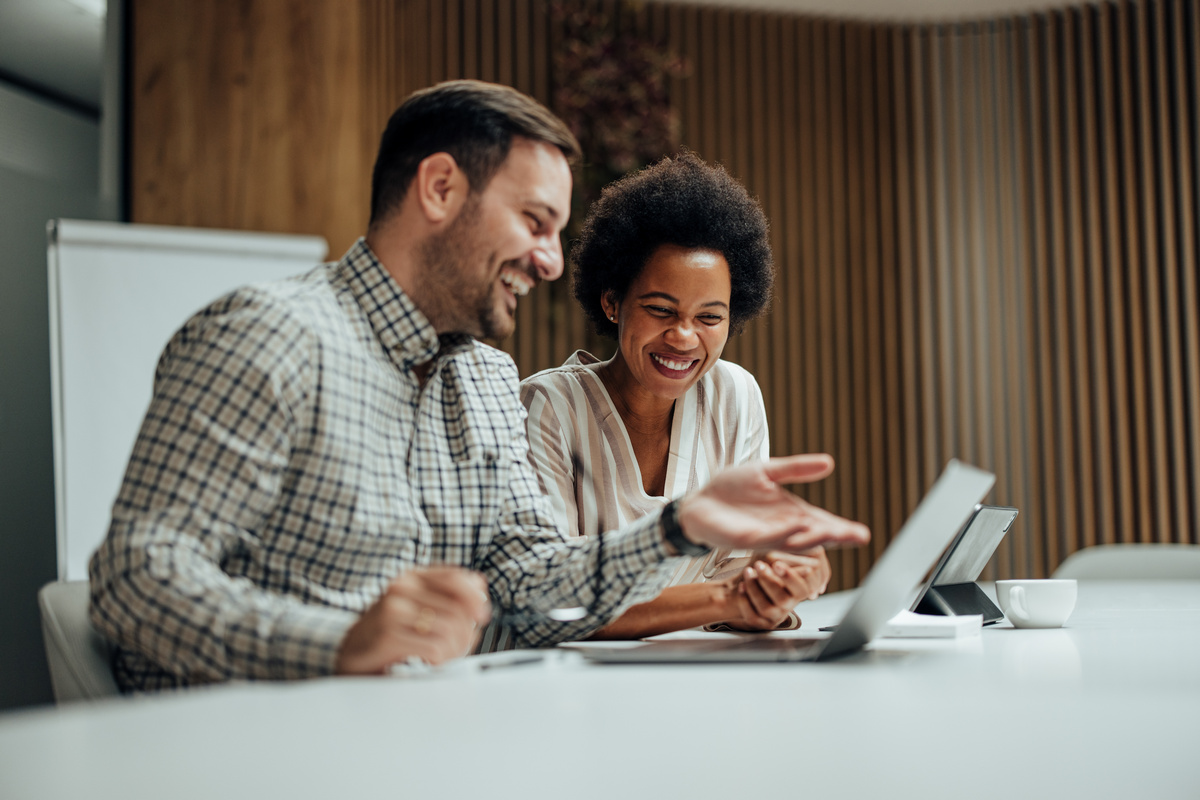 If you plan on rehiring this outsourcer, providing them space to develop can be mutually advantageous. By doing this, you can transform a mere task performer into a committed contributor who genuinely cares about your company's future.
Mistake #6: Not outsourcing the right position
You don't need to be a genius to grasp that not all jobs are equally suitable for outsourcing. Furthermore, when you assign tasks to someone outside your company, there's always a risk involved. So, it's a good idea, to begin with smaller tasks that can be easily fixed if things go wrong and don't rely heavily on specialized knowledge or experience.
If you're happy with how the person you've outsourced to handles these smaller tasks, you can gradually move on to more significant tasks that require more responsibility. However, remember to keep checking in regularly and ask for weekly updates. If you don't, you could end up with many unfinished or poorly done work right before the deadline.
Mistake #7: Not ensuring security and data privacy
When companies hire outside help for their work, they must give important company information to another company. But sometimes, new companies doing this might only think about saving money and not think about keeping their data safe.
It's essential to ask the other company about how they will keep your information safe before you hire them. If you don't, your company's information could get into the hands of the wrong people.
One way to check is to ensure the other company uses a special system to stop the destructive online activity that could take your sensitive company information. You can also write down all the safety rules you want the other company to follow and include them in your agreement.
New on the blog: Popular Outsourcing Models Compared – Which One Is Right for You in 2023?
Why Should Choose InApps Technology for Your Outsourcing Needs?
InApps Technology is a leading company in mobile app development with a long-term vision to help companies leverage disruptive technologies. We have over 7 years of experience delivering innovative solutions for clients worldwide, from the USA, UK, Europe, Australia, and Singapore. 
We have a team of highly skilled and passionate developers who can create stunning and user-friendly mobile apps for various platforms and industries. Whether you need an iOS, Android, Flutter, React Native, or Hybrid app, our team and experts handle it with excellence and efficiency.
Notably, a solution with InApps Technology can represent as much as 50% percent cost savings and unlock new opportunities for your business growth.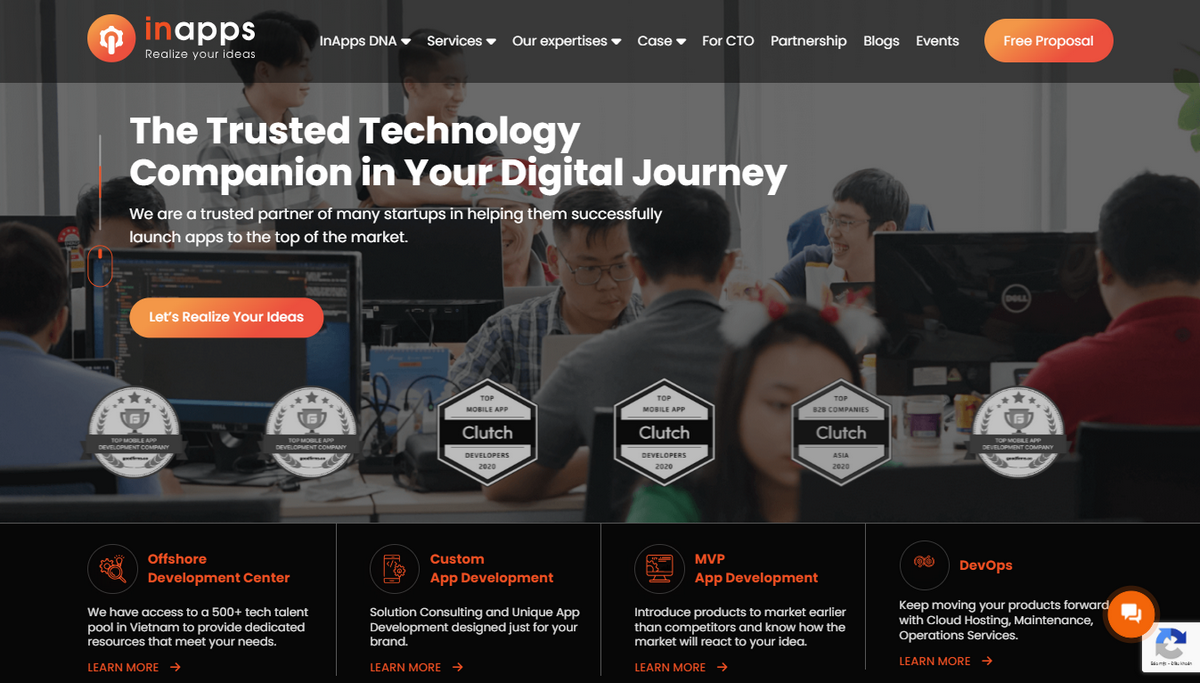 If you're looking for a reliable and professional mobile app development partner, our "Portfolio" resource library is a great place to start. You'll find case studies, testimonials, videos, and more showcasing our successful projects and happy customers.
Besides, you can check out our "Blog" section for the latest trends and insights on mobile app development.de, or get in touch to talk to one of our mobile app experts today.
With these tips, business decision-makers can find the best mobile app development company for their needs and confidently achieve their goals. Thank you for reading!
Let's create the next big thing together!
Coming together is a beginning. Keeping together is progress. Working together is success.