>
>
Should I Hire a Marketing Agency or an In-House Marketing Staff
Should I Hire a Marketing Agency or an In-House Marketing Staff is an article sent to you by the InApps editorial team. Hope readers will have more useful knowledge at www.inapps.net
You are viewing the article: Should I Hire a Marketing Agency or an In-House Marketing Staff
Reading Time: 5 minutes
So you're on the hunt  for a new marketing strategy. One of the first questions you'll need to address is whether to hire a marketing agency or an in-house marketing staff?
Hiring a digital marketing agency or an employee can make or break your company.
The truth is, there are pros and cons to both options but for the purpose of this blog post. I am going to dive deeper on the cost difference as after all, as CEO's we look at our P&L's monthly.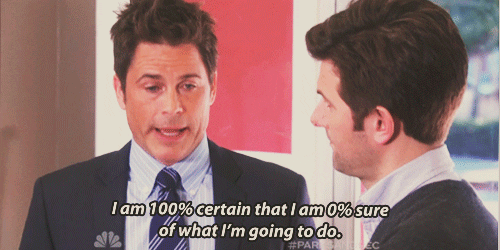 Every company is unique, and there is no one size fits all solution. Each option has its strengths and weaknesses, and to figure out which is right for you depends on your goals.
To help figure out which option is best, let's break down the cost and value of hiring a marketing agency and an in-house marketing team.
Cost Comparison
(One Specialist vs. Hiring an Agency)
We ALL want to save money, but we also don't want to sacrifice the quality of our work.
When it comes to marketing, it may seem like outsourcing to an agency is the pricier option. But when you take a step back, agencies can be far more cost-effective.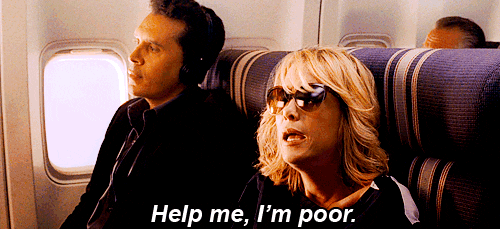 According to Glassdoor, the average salary for a Digital Marketing Specialist is $57,473 per year (As of July 2020). From the average salary you now have to add payroll taxes, benefits, 401k and even other miscellaneous expenses.
With digital marketing retainers, the average usually ranges from $3,000 to $10,000 per month so to be conservative let's set the average to $5,000 per year. 
So now look at our comparison below:
Now keep in mind the employee used above is just a digital marketing specialist. If you actually hire a digital marketing manager, usually their salaries is at the average of $80,000 per year. 
Cost Comparison
(In-House Team vs. Hiring an Agency)
We all know that ONE marketing hire cannot perform miracles for you and most of all, they cannot even do one-eight of what marketing agency can deliver.
After all, a marketing agency is readily staffed with
Chief Marketing Officers (CMOs) — oohh, can you imagine their yearly pay ?
Web Developers or Engineers – another high paying salary, higher than the specialist
Web Designers
Creative Directors
SEO Specialists
Graphic Designers
Social Media Specialists
Copywriters
Paid Search Specialists
Data Analysts
and the list goes on.
Assembling an in-house team would require hiring individuals for each of these roles…aka…SEVEN NEW SALARIES and benefits packages you will need to finance. 
When you hire a marketing agency, you are also hiring an already trained team that lives and breathes the industry.
There's no cost for onboarding and they can get to work immediately.
If you are considering a digital marketing strategy, you also have to account for the necessary software subscriptions. An agency will already have access to the platforms you need for success, which saves you money and the pain of learning a new program.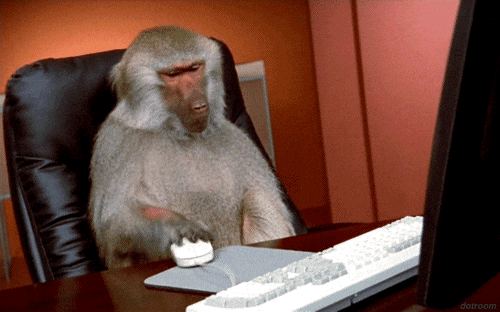 For a more detailed comparison, check out the infographic below where we breakdown the true cost (we love data) of an agency vs. in-house staff.
Value Comparison
While a marketing agency supersedes an in-house team when it comes to cost by ten of thousands, both options still have pros and cons in terms of value so I think it is worth still bringing this up.
First, let's take a look at an in-house staff :
Pros:
Their sole focus is your brand so they will learn your company faster
They have inside access to your workplace and can quickly grab content
Better collaboration with other teams (ex. Sales)
Part of your company culture
Cons:
Cost as mentioned above (i mean like by a lot ? )
No software or access to the best of the best tools
Limited talent in digital marketing (only good at 1 or 2 things)
Cannot develop a comprehensive & good marketing plan (marketing plans should be developed by 5+ staff)
No marketing process in place
Slow growth advancement
Attrition (you know they will not last at your company especially digital marketers are now mostly millennials)
Not a good fit for your company (lets face it, you know this happens)
OK now, let us take a look at the pros and cons of a marketing agency.
Pros:
Smartness / Talent

(Marketing agencies serves as your consultant, like your doctor or financial advisor – you know they are smarter than you and they have a PHd in marketing and web)
Industry (marketing) knowledge
No hiring or recruiting fee
Process driven
Includes an account manager or account coordinator that you don't even pay for
Have a lot of connections ("this matters in business, right? — after all, it is who you know)
Constantly learning and attending conferences / classes at their own expense
Cons:
Shared resources (they are working on other brands as well)
You cannot make them work on weekends or holidays unless you pay extra ?
You don't see them or can micro-manage them everyday
It may take them longer to learn the ins and out of your company especially if your process / business is more complex
It's also important to consider the software access I mentioned earlier. As your company grows and your goals change, so will your marketing strategy. Having access to a variety of applications and subscriptions allows for your marketing efforts to adapt alongside you.
The Final Verdict: Should I Hire a Marketing Agency or an In-House Marketing Staff?
So which is better, in-house staff or an agency? That's up to you! For some companies, in-house is more effective, for others, an agency is the answer. It's not even uncommon to see a combination of BOTH!
There is no precise recipe for marketing success. As long as you remain flexible and agile, you will see results.
To learn more about Inbound Marketing
Contact us:
www.inapps.net
Let's create the next big thing together!
Coming together is a beginning. Keeping together is progress. Working together is success.