>
>
Top 20 Mobile App Development Trends for 2022
Keeping up with the latest mobile app development trends can assist you in creating a successful app, attracting users, and getting them to use it regularly.
The mobile app market revenue is expected to reach $693 billion by 2022. Without a doubt, our society is becoming increasingly reliant on mobile devices and, by extension, mobile applications. And technological advancements provide opportunities not only for developing new solutions but also for improving existing ones.
This article will talk about the latest mobile app development trends and how they might impact the future of mobile app solutions and technology.
What is App Development?
Developing a computer program or a set of programs to perform the various tasks that a business requires is known as application development. Applications help companies automate processes and increase efficiency by calculating monthly expenses to scheduling sales reports.
Gathering requirements, designing prototypes, testing, implementing, and integrating are steps in the app development process.
The manufacturer can pre-install these applications or deliver them as web applications that use server-side or client-side processing (e.g., JavaScript) to provide an "application-like" experience within a Web Browser.
App development is primarily done to run applications on mobile platforms, most of which are Android and iOS.
Because of the fierce competition among software, developers must consider screen size, software version, hardware specifications, and configurations when creating an app. Applications can influence people's perceptions of a company.
For example, suppose the application works flawlessly, and the user experience is good. The consumer is more likely to use that app than a laggy and unresponsive app, even if the former company is better.
Why should you develop a Mobile App now?
Mobile and tablet sales are increasing daily, indicating increased user engagement.
Apps are the best possible medium for reaching out to your customers if you own a business or have an online business. By using the app, you have a direct platform to interact with customers without meeting in person, resulting in increased productivity. Here are 6 reasons why your business should have a mobile app.
1. Boost your visibility
Increasing visibility entails keeping users as engaged with your app as possible. To increase visibility, provide promotions and regular offers so that the user becomes more engaged with your app.
2. Establish the market value for your brand
To establish your brand's value in the market, you must maintain contact with your customers. And only one mobile app can meet all of these business communication requirements. To make your app more user-friendly, you should add new and valuable features.
3. Increase in Sales
Apps are regarded as the best platform for increasing sales because they directly link you and your customers. When the app interface is easy to use, user engagement rises automatically.
4. Boosting Customer Loyalty
You can connect with the customer more frequently and frequently with the app, instilling a sense of belonging and loyalty in the user. This is accomplished by sending personalized messages and recommendations to each user based on their preferences and most recently purchased products.
5. Competitive Advantage
A well-designed mobile app gives you an advantage over competitors who have yet to create one.
6. Your customers' complete analysis
You can gather customer information by running analytics on your app. Information such as average time spent, most viewed product, app traffic, and other factors will assist you in increasing your productivity.
TOP 20 Mobile App Development Trends to watch out for 2022
Now that we have completed the discussion regarding App Development, let's look at the Top 20 app development trends for 2022.
1. The metaverse
The metaverse is at top of mobile app development trends.
On October 28, 2021, Facebook announced changing its name to Meta. As one of the world's largest corporations declares its intention to focus on the metaverse, it is clear that mobile app developers will need to shift their priorities as well.
The metaverse is a virtual reality space where users can interact with a computer-generated environment and other users. It is a possible internet iteration in which you can exist in an almost infinite number of 3-D virtual environments.
There is already a metaverse game trend emerging, and it is reasonable to expect that more and more mobile games will transition to that world.
In 2022, app developers will need to consider whether their app is ready for essential integration with various metaverses and whether there is room to pivot if the metaverse gains traction.
The metaverse is one of the most recent technological trends, and mobile will most likely be the primary platform for the metaverse. According to recent research, the market for metaverse mobile games is expected to exceed £3.1 billion by 2022. For mobile game developers, the metaverse holds a lot of promise. In addition, with an estimated $90.7 billion in consumer spending in 2021, mobile gaming and apps are an excellent place for metaverse developers and companies to concentrate their efforts.
2. Blockchain Technology
In addition to the metaverse, one of the trends in app development in 2022 is Blockchain. According to estimates, the global Blockchain market is expected to be worth around $20 billion in 2024. And Blockchain is already making inroads into the mobile app development industry.
Blockchain, and cryptocurrencies in general, excel in several advantageous areas for mobile app development, such as data security, transparency, reliability, implementation, and accessibility. Because the technology is open-source, developers can suggest changes that will result in actual changes to blockchain implementation and functions.
Similarly, there is a potentially exciting opportunity for Blockchain to be used to address issues with in-app purchases.
Because of the decentralized blockchain model, mobile app developers will be able to keep a more significant portion of the profits and lose less to intermediaries.
There are significant financial and practical incentives for mobile app developers and users to use Blockchain.
However, in the current landscape, significant players such as Apple and Google will likely prohibit the use of Blockchain for in-app purchases because it will dilute their power. The store market will most likely diversify soon, but we don't see any significant steps in 2022.
3. 5G Technology 
It is impossible to discuss the trends in mobile app development without mentioning 5G Technology. Even though it has been around for a few years, 5G has not yet become standard in many areas, but it will by 2022.
Many people are eager to experience the latest 5G connections and seamless connectivity. According to a report, the global market for 5G infrastructure is expected to grow from $12.9 billion to $115.4 billion between 2021 and 2026.
5G improves the mobile network. It not only connects and controls people, but it also connects and controls machines, objects, and other devices.
Overall, 5G technology will improve apps' speed, smoothness, and efficiency. It will also create opportunities for innovation. All of your exciting ideas for your app will no longer be just that. You can make them a reality with 5G.
4. Incorporating The Internet of Things (IoT)
By 2027, the market for IoT software programs will be worth nearly $6 billion.
IoT (Internet of Things) refers to things connected to the internet to share data, and these devices are equipped with sensors to collect data.
Users can, for example, use a mobile app to turn on or adjust the settings of their air conditioners before they arrive home. Similarly, the apps can be used to monitor appliances, gain access to security systems, and control devices from any location and at any time.
As a result, IoT is one of the most powerful Trends in Mobile App Development. It provides benefits such as accurate results without delays, powerful security technologies that help protect business and user data, etc.
The following graph shows its rapid rise, indicating that many people will shift to IoT in the coming years:
5. Artificial Intelligence (AI) and Machine Learning (ML)
Mobile phones have been using AI and ML for facial recognition for quite some time. However, application development companies are increasingly incorporating this feature to improve user security, functionality, and overall user experience.
Indeed, due to this trend, mobile app security has been redefined. PayPal, Google Pay, and Apple Pay are online payment solutions that use facial recognition and biometrics to identify and protect users.
Using machine learning, you can significantly reduce its time to develop an app (ML). However, AI and machine learning can help to reduce errors that human programmers would have made if they had used them. Several existing apps are now incorporating AI elements, such as chatbots and personalizing certain aspects of the user experience.
AI and machine learning will be widely used in 2022 as a mobile app development trend to provide users with geolocation, a better gaming experience, and advanced software development.
The following is a chart of AI usage:
6. AR and VR 
Today, there are numerous scenarios in which brands use AR and VR to improve user experience.
Ikea uses augmented reality to allow users to see how furniture will look in their home before purchasing it.
L'Oreal has a virtual makeup app that lets users see how their makeup will look on their faces.
Lenskart allows users to try on glasses before purchasing them virtually.
Even Apple, Google, and Meta are making advances in AR and VR. Google Maps now includes a feature called "Live View," which allows users to see the direction in real-time on real-world imagery.
AR and VR will shape the mobile app development industry in ways we can't even imagine this year. The mobile app trend will gain traction. Statista predicts that the global market for AR and VR technology will grow from $27 billion in 2018 to around $209 billion in 2022.
This year will also see an increase in AR and VR users. This means you have an excellent opportunity to use these mobile app development trends to provide game-changing experiences to mobile users.
7. Mobile Wallets
With the latest technological advancements, mobile wallets have become quite common in today's world. The most significant benefit of mobile wallets is that they eliminate the need for us to carry cash and provide a convenient and secure transaction method.
The rise in mobile wallets is due to the expansion of internet payment systems, which necessitate faster and more secure channels for money transactions.
During COVID, contactless payments via mobile wallets increased, and this trend is expected to continue as the number of such wallets increases. As a result, now more than ever, you should think about expanding your accepted payment methods to include these popular digital wallets.
8. Beacon Technology 
Beacon technology is already used in various industries, including healthcare, eCommerce, museums, and hotels. This technology allows the online and offline worlds to be linked in a novel way.
Beacons, for example, enable you to better understand your customers' behavior by analyzing how they interact with your mobile apps in your physical stores. Beacons for mobile payments, AI-enabled chips, and AI and ML tools will be among the beacon technology trends.
For a better understanding of the Beacon technology process, you can refer to the image below:
9. Wearable Devices
Wearable devices have already taken over the world. According to Statista, the number of connected wearable devices reached 453 million in 2017 and is expected to reach 929 million by 2022.
This year saw several significant developments in the wearable device industry. Apple has released the WatchOS 8 update. It introduced new features, new watch faces, expanded wallet access, and a redesigned interface for Apple Watch users.
Google also announced a unified wearables platform that combines its wear operating system with Samsung's Tizen software platform, reducing app startup times by 30%.
It denotes the rise of wearable technology, one of the most important mobile app development trends in 2022.
10. Apps For Foldable Devices
Although foldable devices account for only a tiny portion of the overall smartphone market, this will change in the coming years. Statista predicts that 50 million units will be shipped in 2022. So, as you plan your mobile app development strategy, consider foldable devices. Make sure your apps run smoothly on foldable devices, which will be a problematic mobile app development trend in 2022.
Unfolding the device to provide a larger screen can benefit users in the following ways:
A larger screen provides more room for a more detailed and immersive experience.
A user can use multi-windows to perform multiple tasks at the same time.
Video streaming and gaming apps can benefit from foldable devices by simply increasing their screen size or utilizing the extra space to provide additional information and controls. As a result, developing apps with the screen in mind will be one of the most important trends in mobile app development in 2022.
11. Mobile Security 
According to the Check Point State of Mobile Security 2021 report, approximately 46% of organizations had at least one employee who downloaded a malicious mobile application. Businesses are concerned because of how much employees rely on mobile devices.
Because cybersecurity is directly related to data protection and information privacy laws, most businesses are looking to invest more. As a result, digital security has emerged as one of the most important mobile app development trends for 2022.
The best minds in the industry are upping the ante to dispel the uncertainty surrounding mobile apps. Apple took the first step toward a password-free future at WWDC 2021 by introducing a new feature called "Passkeys in iCloud Chain." Apple will use it to replace passwords.
The mobile app development industry is expected to shift toward a security-first approach in 2022, laying the groundwork for a strong DevOps strategy.
12. Mobile Commerce (M-Commerce)
E-commerce and m-commerce are frequently confused. However, e-commerce refers to selling or purchasing goods and services over the internet. On the other hand, M-commerce, or mobile commerce, is simply an extension of e-commerce. The transaction now takes place online, but specifically through a mobile device.
For the past three years, m-commerce has been a rapidly growing trend, and it will continue to be so in 2022. While COVID pushed mobile commerce, more and more users have adopted it, indicating that the trend of shopping via mobile devices is not going away anytime soon.
If you're still not convinced, mobile commerce is expected to reach $22 billion by 2022, representing a steady growth rate. And as this trend continues to grow, mobile app developers are under increased pressure to create better-performing applications and native applications for M-commerce.
13. Voice Search
Texts used to be used to describe information. However, as time passes, many users prefer to communicate via audio rather than text. That explains why, as one of the most rapidly emerging technologies in Mobile App Development, the application makes use of audio and speech interpretation.
85% of consumers conduct product research using their voice, and the voice assistant market is expected to grow from 2.8 billion in 2021 to 11.2 billion in 2026.
Voice search optimization can provide numerous benefits to both businesses and their customers. While this technology allows users to save time and complete more orders, it also serves as a source of customer behavior analytics for brands, assisting them in understanding their customers and delivering the most personalized offers.
Some statistics related to voice search are as below:
By 2024, the global voice-based smart speaker market could be worth $30 billion.
60% of smartphone users have tried voice search at least once in the past 12 months.
Voice-based shopping is expected to jump to $40 billion in 2022
55% of teenagers are using voice search daily basis.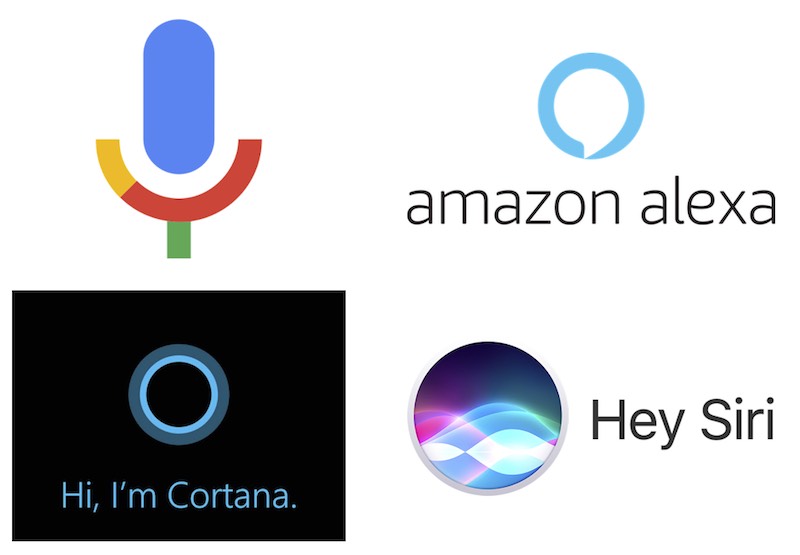 14. Predictive Analytics
For a long time, businesses have used predictive analytics in mobile apps. Netflix uses it to recommend movies and TV shows to users based on their viewing habits. Amazon also makes use of predictive analytics to personalize product recommendations.
Predictive analytics will become more mainstream this year. Here are two areas where we expect the trend to play a significant role in mobile app development in 2022:
To improve the Development Process: Enterprises can use the data gathered from developers to identify problems before they occur and suggest better solutions.
To enhance the user experience, businesses can use user data to predict and personalize the user's journey.
As a result, we can significantly shorten development time while maintaining excellent quality and focusing more on delivering innovations.
15. Progressive Web Apps (PWAs)
PWAs have traits of both native apps and web pages, making them more of a hybrid. Their distinguishing feature is that they mitigate most of the disadvantages of the platforms mentioned above, making them a trend to look forward to in 2022.
These apps are less reliant on internet connections and load much faster. Furthermore, they are typically less than 1 MB in size, so they do not affect phone memory. Consumers can purchase products using a Progress Web App via devices, connections, or operating systems. Starbucks PWA, for example, works offline but still allows users to order and browse the menu.
16. Mobile Entertainment & Gaming
Apps for entertainment and gaming have become an integral part of modern life. Some people can't bear going a single day without them.
We can estimate the popularity of mobile entertainment apps because Netflix has approximately 74% active subscribers in the United States and Canada. Furthermore, with over 159.1 million mobile phone gamers, mobile devices are the most popular among gamers, accounting for more than 89 percent of US digital gamers.
The figure will rise even further in 2022, as evidenced by the following statistics:
17. Super Apps
For years, mobile app development companies have taken the approach of "one app, one purpose." However, the strategy is changing. Companies are shifting away from single-purpose apps and one-stop solutions serving multiple functions.
Such apps are known as Super Apps, and they are trendy in Asia. However, the trend is catching up in the west as well. Natural AI, developed by the California-based company Brain Technologies Inc., is one exciting example in the US market. It aims to change the way people interact with their phones by allowing them to solve multiple problems with a single app.
Furthermore, you may have noticed how Facebook has evolved beyond its origins as a social media platform. It now also provides marketplaces for people to buy and sell products. Similarly, Amazon now allows you to pay bills and make payments in addition to online shopping.
The popularity of super apps is not widespread in the Western world, as people prefer to experiment with various solutions before settling on one. Ultimately, however, everyone seeks convenience. So, super apps are a mobile app development trend to watch out for in 2022.
18. Cloud-integrated apps
Cloud technology has many advantages as it allows the user to store the data on a cloud without using the phone's memory.
Following are a few of its advantages:
You can access your data securely.
It makes app development quicker and simpler, alongside cost savings.
Cloud integrated with apps can be beneficial for both users and developers.
19. Mobile Learning
According to Statista, 35% of employees use their mobile devices to learn regularly. Furthermore, the mobile learning market will reach $58.50 billion by 2025, with a CAGR of 21.45 percent from 2020 to 2025. As a result, mobile learning is a promising trend that will transform the mobile app development landscape.
Mobile learning is well-known for a variety of reasons. For starters, it makes learning more accessible. Learners are empowered because they can learn from anyone and anywhere. Furthermore, experiences such as continuous feedback and 360-degree learning have made learning more interactive and enjoyable.
Even corporations are beginning to favor mobile learning because it results in higher course completion rates, faster learning, higher engagement, and better knowledge retention.
As a result, there is a high demand for mobile learning apps. If you have a revolutionary idea or a plan to launch a mobile learning solution to train your employees, now is the time to contact an education app development team.
20. Flutter Web support
Flutter for the web has also grown in popularity in recent years. It reached a stable milestone in early 2021, and it appears to be on track to deliver a slew of fantastic web-specific features in the near future. The Flutter team is currently organizing a global hackathon focused on developing Flutter for the web.
One of the primary advantages of Flutter for the web is that everything will appear exactly as designers intended on all platforms in terms of UI, UX, and animations. This is ideal for branded apps with a clear style guide. Another advantage of Flutter for the web is the ability to port all of the components used in mobile to the web at some point in the future for consumers.
As the brand grows, there is a potential field for scaling-up platforms. Flutter also supports the development of apps for desktop platforms such as Windows, Mac, and Linux. In many ways, the Flutter framework's accessibility and flexibility indicate that it is well-positioned to succeed in 2022.
Conclusion – The future of Mobile App Development Trends
In the last few years, there has been a lot of exciting and promising progress in mobile app development.
Google Play and the Apple App Store have a combined total of 6.63 million apps. How would you ensure that your app stands out from the crowd? The truth is that you can't unless you keep up with the latest mobile app development trends and understand how to use them to create robust, feature-rich apps.
It's always a good idea to stay up to date on the latest trends because it will give you an advantage over your competitors. If you used old-school app development tactics and trends, your apps would not stand out.
This article discussed some of the most popular mobile app development trends for 2022 that you should be aware of. But keep in mind that mobile technologies are advancing faster than ever before.
If you need help building your next-level app, don't hesitate to get in touch with InApps – The Top mobile app development company in Vietnam ranked by Clutch. Fill in the contact form below to get a consultation or explore our website for more services.
Let's create the next big thing together!
Coming together is a beginning. Keeping together is progress. Working together is success.