>
>
InApps – One of the top IT companies in Vietnam
Since Vietnam became a promising destination for software outsourcing due to cost-efficiency, project quality and tech talent hub, many Vietnamese IT Start-ups and SMEs has taken the opportunity to grow their businesses. Among the high competition, we must mention some of the forefront names and InApps has been featured as one of the top IT companies in Vietnam.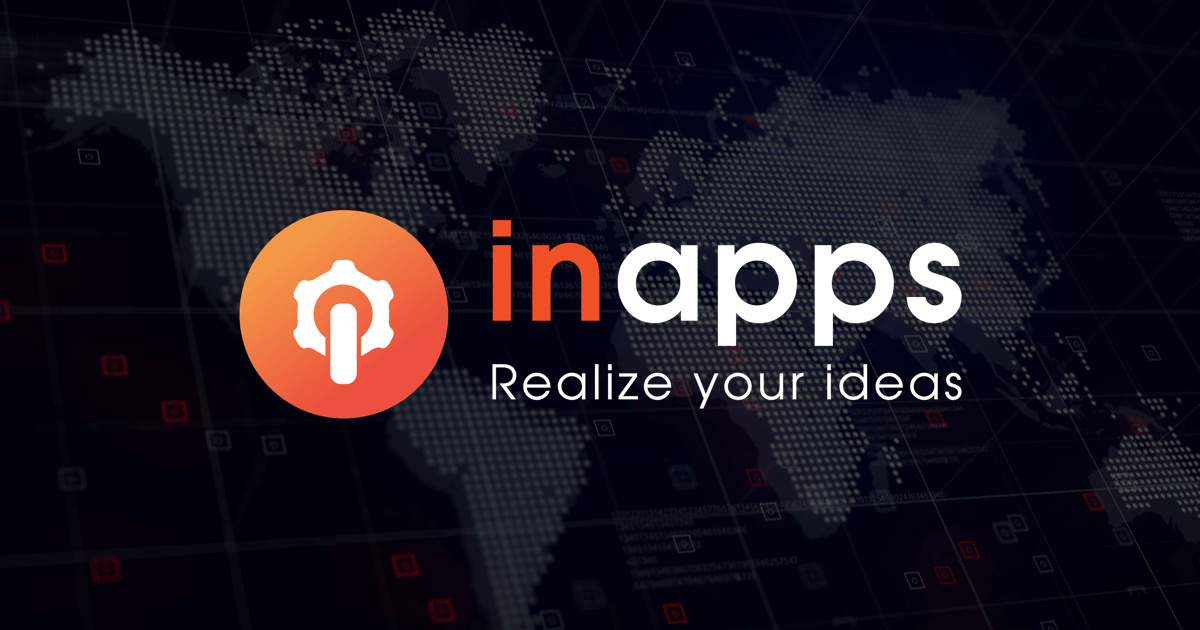 Top IT companies in Vietnam
Not so long ago, outsourcing to countries like India, China, Ukraine or Belarus was a common practice due to cost efficiency. Since they increased their IT infrastructures, the cost has become more expensive, but the quality is quite shallow. Then, Southeast Asia has taken over the spotlight, especially Vietnam has become a new IT outsourcing destination as a new Asia Tech Hub. More companies come to Vietnam for outsourcing their software development projects which is a great opportunity for Start-ups and SMEs in Vietnam to grow their businesses in IT outsourcing industry.
>> Read more: How to choose the right Outsourcing Software Company in Vietnam?
Here are top 5 IT companies in Vietnam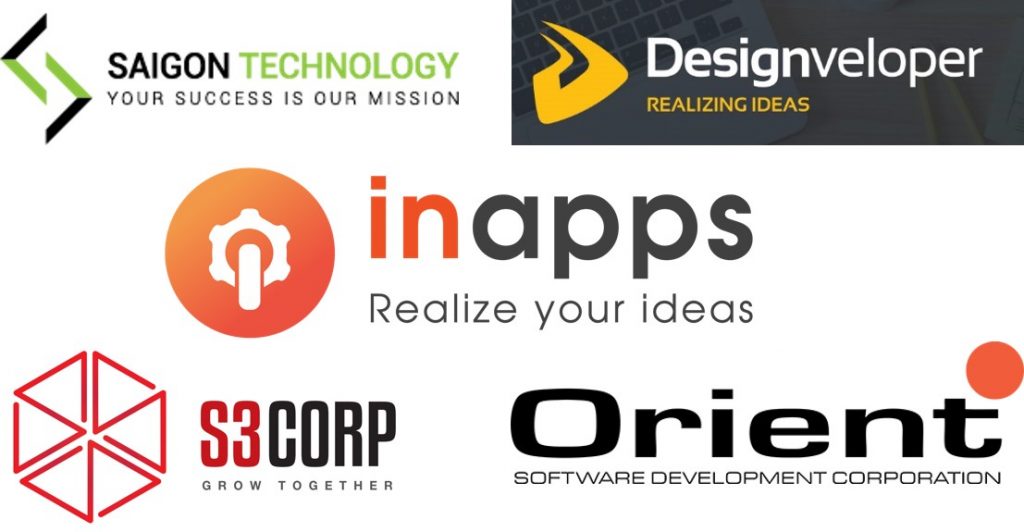 InApps Technology
InApps Technology is a privately owned software outsourcing company located in Ho Chi Minh City, Vietnam. We also have representative office in the USA. Established in 2016, we have successfully provided software outsourcing and offshore development services to domestic and global clients.
Our dignified niche is Mobile App Development. We have worked with clients from USA, Australia, Northern Europe, Korea, Singapore, and Vietnam to develop the world-beating apps. Our Dedicated Software Development Team with experienced engineers is at your service to design, develop high-quality technical solutions at any level of complexity, mitigate the risks and bring your great ideas to life.
Throughout different projects, we have earned great expertise in diverse industries such as: Healthcare, Retail & E-commerce, Hospitality, Travel & Tourism, Education & E-Learning, Loyalty… etc.   
Saigon Technology
Saigon Technology Solutions is specialised in providing professional Offshore Software Development & Software Development Outsourcing Services based on the offshore software development outsourcing models, included: outcome based and fixed price/project based engagement models.
Quality and professional application development are their mission towards customers. Their niche is website development, but they are also expertise in software development and offshore development services.
With the growing team of 100 people, Saigon Technology has been working on 159 web application development projects, 165 mobile app development projects and 42 custom software solutions. Their philosophy is: YOUR SUCCESS IS OUR MISSION.
Designveloper
Founded in early 2013 with a team of professional and enthusiastic Web developers, Mobile developers, UI/UX designers and VOIP experts, Designveloper is one of the leading software development companies in Ho Chi Minh City, Vietnam. Following a systematic approach, they intend to deliver the best and most cost-effective software services to our clients.
Their mission is to help start-ups and businesses transform their ideas into real and impactful products. They are well-trained coders who always work to offer clients the best software solutions. As other IT outsourcing companies, they believe that a successful product must help clients resolve their business problem, and furthermore, improve business growth. Impactful products, satisfied customers, developmental businesses are their service roadmap.
S3Corp
"Growing Together" is the foundation of S3Corp, where they work with their employees, customers, and partners to create an outstanding collaboration. They have built a strong foundation of experts to enable the company and stakeholders to pursue their goals and prosper in a competitive market.
Having partnered with many companies who are the leaders in their business, S3 has consistently demonstrated high quality, high performance, and reliable results through successful execution of complex software development projects for their customers. Their spectrum of software development services ranges from helping customers to maintain their software system, through fixing bugs and enhancing existing software, to developing full package software from scratch.
Orient Software
Orient Software was established in 2005 and is one of the leading software outsourcing companies in Vietnam. They provide exceptional software outsourcing services and solutions to companies worldwide. Their client list at Orient includes companies ranging from hot, new start-ups to well-established corporations.
Orient offer client top-quality, efficient IT solutions that evolve with your company's needs. With their philosophy of providing maximum value, understanding unique client needs, partnering with client, and earning client trust. Their services focus on Software Development, QA and Testing, Cloud and DevOps.
InApps earned trust to get mentioned on these sites
Quora.com
Which is the best software outsourcing company in Vietnam?
Medium.com
Top 7 Tech companies in Vietnam in 2018
GoodFirms.co
Top Software Development companies in Vietnam
Appfutura.com
Designveloper.com
Top 7 Tech companies in Vietnam
Frontline.com.sg
Top Mobile App Development companies in Vietnam
Vinova.sg
Top Mobile App Development companies in Vietnam
Scoop.it
InApps Technology – Top Software Outsourcing company in Vietnam
issuu.com
Web Development Services – Best companies in Vietnam
InApps Technology is more than a software development company
InApps Technology is more than a software development company—it is a dream of Vietnamese developers. Our passion for technology inspired us to start InApps with the desire of helping Start-ups and SMEs successfully utilise technology to growth hack their business.
We are offshore software development company to help international clients increase their software development capacity and efficiently turn their ideas into working products, in terms of cost effectiveness and low attrition.
Our Key to Success:
Dedication to all clients' success.

Latest technologies update.

High competent and skilful software developers.

100% guaranteed services and satisfaction.

Trust, commitment and responsibility in all relationships.
If you've got any idea of application or software development project or in need of a development team, contact us for free consultation. We are glad to be at your best assistance.
Let's create the next big thing together!
Coming together is a beginning. Keeping together is progress. Working together is success.