>
>
4 Questions You Should Understand To Set Up A Successful Offshore Team In Vietnam
Good news: Pandemic won't stop growth in the IT services sector!
According to some successful entrepreneurs: "In this era of Digital Transformation, especially technology 4.0, every single business should be supported and transformed by Technology. At InApps, we believe our working model – ODC – should be a helpful contributor in APAC for SMB."
Hence, hiring an Offshore Development Center (ODC) is the suggestive solution for all businesses to save up to 70% of IT costs (or from $20,000 to $40,000/project). The trend of offshore software development is rising continuously.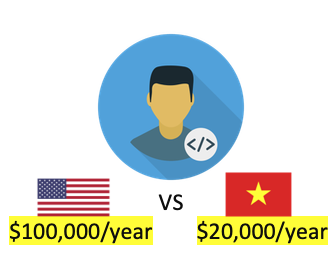 Especially, coronavirus is forcing business to hire a dedicated team from oversea countries which are safe and have a much lower cost, such as Vietnam. However, before setting up an offshore team, make sure you can answer these questions to find the right team on either a short or long-term basis.
Contact us to get FREE TRIAL dedicated team within 02 weeks.
1. What qualities do you look for when choosing an offshore team for outsourcing?
Yes, it isn't difficult to find an offshore team in Vietnam, but if you haven't worked with them yet, don't hesitate to research or discuss for these things before you sign any papers:
Competitive cost and easy to expand your team
Good at both technical expertise and English communication
1-month trial and money back if not satisfied
Reliability is one of the elements to make the best decision! Hence, you check their reputation via the case studies as well as client reviews throughout 2 ranking platforms Clutch and Goodfirms.
2. What is the best way to manage an offshore development team effectively from US/UK/Europe to Vietnam?
Now we know that outsourcing an offshore team is the ideal way to reduce costs with the same or even higher quality. However, you also face challenges like language barrier or different location & time zone (from the US/UK/Europe to Vietnam).
In my opinion that "Guidance, Solution, Vision, Teamwork, Direction, Strategy, Communication & Goal" are all the things you will need to convey directly to the team, to develop the team as well as achieve your target.
First, treat them as your own team, always use "Us" and meet with them regularly online and even in-person to build the teamwork spirit in all members.
Second, make sure your team, from project leader to members, understand the picture of product vision so they can implement it in the project. Last but not least, you can also use online management tools Cloud-based platforms: Trello, Google Drive, Jira, Asana for offshore team management.
3. How do you manage an offshore QA team?
When your product needs the QA procedure, it is constantly a smart thought to experience a progression of steps to officially affirm the undertaking before it goes into the creation. To effectively manage an offshore team, you may go live with these tasks:
Carefully Characterize Your QA Procedure to offshore team
Plan How to Organize Gatherings
Require Formal Endorsement From Both Inside & Outer Gatherings
By following these practices and staying responsive and adaptable, your offshore team can accelerate their generation plans and improve the nature of the items they make. The progress can be made smoother by giving great documentation to the new group and by routinely meeting with them vis-à-vis.
4. What are your biggest concerns with offshore development?
 Companies can save thousands of dollars by outsourcing software development to low-cost. However, the language barrier or different location & time zone and quality control are things that you need to concern.
– Finding a trustworthy offshore development center is also another thing as they will set up your team with experienced engineers: a project leader and team members on either a short or long-term basis.
– The whole business ideas and goals are set by you so that your offshore development team needs to understand what they are doing and your expectation by weekly video calls or monthly meetings. If it was unclear, this will lead to miscommunication between both the teams, which can be catastrophic in the long run.
Hiring an offshore team could be a good way to reduce costs for business to get over the pandemic, but knowing what to expect when working with an offshore group will truly help you keep the project on track.
>> Maybe you are interested: Why you can easily find a dedicate offshore team in Vietnam than any where else?
LET INAPPS' OFFSHORE TEAM ERASE YOUR CONCERN WITH QUALITY AND ABILITY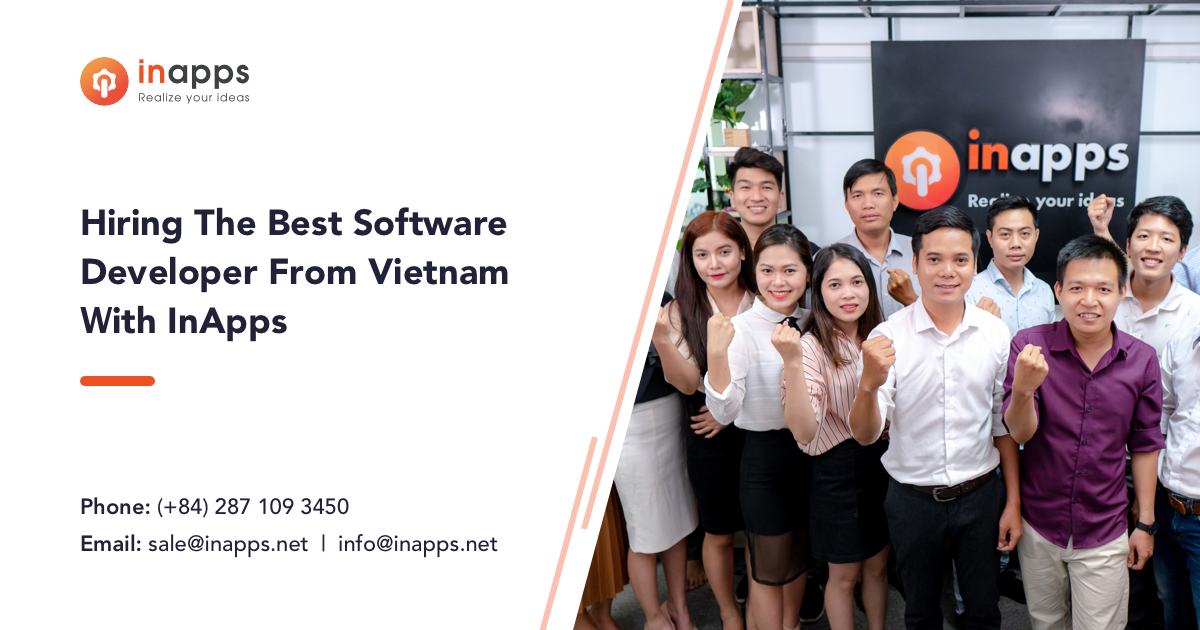 Owning a Tech Talent Hub with 5–10 year-experienced developers and engineers, InApps Technology is proud to give 100% satisfaction and trust to clients on their projects. That's also the reason why we receive the noble title the Clutch's Leader in Asia and The world's top 50+ mobile app development company in 2020.
Let's create the next big thing together!
Coming together is a beginning. Keeping together is progress. Working together is success.